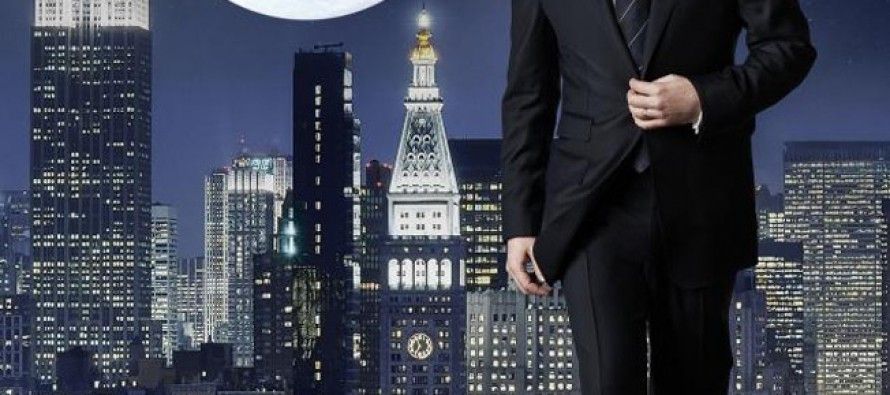 The mar
ket for movie and television production is now an incentive-laden free-for-all. Faced with fierce competition from statehouses around the country, two California assemblymen have introduced a new bill upping the stakes in the tax credit arms race.
Assembly Bill 1839 has been introduced by Raul Bocanegra, D-Pacoima, and Mike Gatto, D-Burbank. The bill offers enlarged tax breaks to the big-budget productions that lawmakers from Los Angeles to Sacramento want to see back in California.
Back in 2009, then-Gov. Arnold Schwarzenegger won support for the $100 million-a-year credit program still in place today. Now, however, funds have run out. Tallying up the economic productivity boosted since then,  Bocanegra and Gatto say AB1839 should extend California's industry tax credit to 2022. Some 270 projects under the current law yielded $4.75 billion and 51,000 new jobs, mostly high-paying, the assemblymen told the Los Angeles Times.
Fifty-nine legislators have co-sponsored AB1839, prepared to quadruple the $100 million annual credits that current law provides.
In Los Angeles, the effort has the strong backing of Mayor Eric Garcetti. "Film Czar" Kenneth Ziffren, head of the city's Entertainment Industry and Production Office, talked up the benefits of the bill when it passed out of committee by a unanimous bipartisan vote.
According to the Hollywood Reporter, however, the state Senate lacks the Assembly's unbridled enthusiasm for AB1839, and Gov. Jerry Brown remains noncommittal, although he has signed incentive bills in the past. So far, the governor's office has expressed optimism, but little more.
Bidding war
Despite the bill's strong support among industry figures and top Los Angeles officials, critics say studios are now simply exploiting a bidding war among states convinced their productions are worth the tax gift. "Regional on-location film production" has actually risen this year in California, but production dependency on tax credit has increased, too.
Meanwhile, other cities lavish credits on productions they say pump up the local economy. New York City's "Filming is Good for NYC" campaign is estimated by city officials to funnel some $400 million from film production into the municipal economy.
The New York initiative has played a powerful role in pulling big-ticket programs away from Hollywood. Today, top brands and shows across the spectrum haven't hesitated to follow the money.
When Jay Leno was replaced with Jimmy Fallon on "The Tonight Show," for instance, it relocated from Los Angeles to New York City for a cool $20 million in tax incentives. Garcetti is now fighting against New York Gov. Andrew Cuomo for the favor of CBS' "Late Show," which could move to Los Angeles now that Stephen Colbert will take over from longtime host David Letterman.
Foreign competition
Los Angeles doesn't just face competition from other American cities. Foreign countries have even gotten in on the act. The United Kingdom measured gains equivalent to $368 million after its tax credit package was expanded last April from feature films to high-end television shows like "Game of Thrones." Kiefer Sutherland's "24" series is getting a London reboot thanks to the package.
California could once count on the economic benefits of the powerhouse entertainment industries. Over the past several decades, that's changed dramatically. Sensing an opportunity, legislators in states ranging from Louisiana to Minnesota to Maryland to New York created a new way to attract production companies, films and television shows.
The idea was simple: pay them.
Rather than shelling out money up front, states offered tax incentives. The size and significance of these benefits have increased steadily over the years, and California's entertainment industry has contracted apace. By one estimate, 16,000 jobs have been lost over the past decade.
Still, there are signs that the nationwide effort to poach Hollywood talent has hit a peak. Maryland's tax credit negotiations over "House of Cards" dragged on for months, with some lawmakers angrily portraying the impasse as an attempted extortion. In Florida, that state's $300 million incentive package is drawing fire for a new mandate requiring counties to help foot the bill.
With California just beginning to regain its budgetary footing, however, the political jockeying surrounding AB1839 is set only to intensify.
---
---
Related Articles
The federal government has supplied California with additional funds and time to continue its multi-year foreclosure relief program. The effort "intended to prevent
State lawmakers reached a tentative agreement on the state budget Thursday, after Gov. Jerry Brown caved to Democratic lawmakers' demands
The struggle over reforming California's public pension system has been taken up a new notch. Given the poor track record of past efforts to