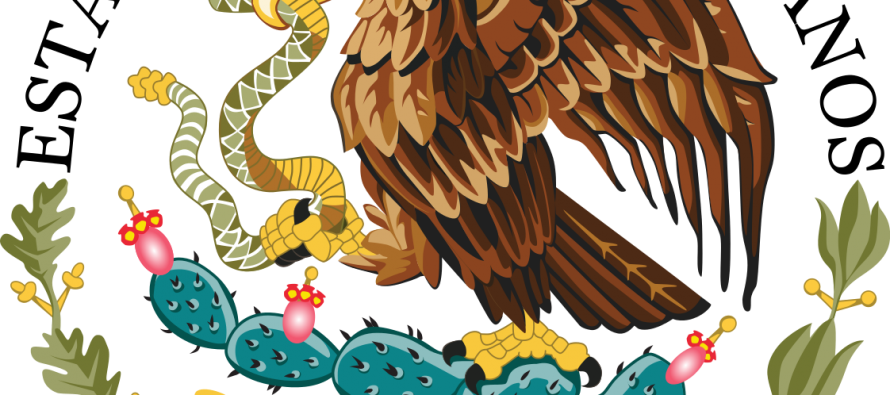 Gov. Jerry Brown today announced that in July he will lead a California trade mission to Mexico. He "will be joined by a diverse delegation of California government, business, economic development, investment and policy leaders on the Mission, which will be organized by the California Chamber of Commerce," according to his offices announcement.
"The Mission will focus on boosting direct investment in the state, expanding bilateral economic and environmental cooperation and connecting California businesses with new opportunities and partnerships."
He also will witness a Mexico that's much different from the country that crashed and nearly collapsed just two decades ago during the 1994-95 Mexican Peso Crisis. Since then, Mexico has conducted numerous free-market reforms, first under the Presidente Ernesto Zedillo from 1994 to 2000 and his Institutional Revolutionary Party (PRI), which had ruled the country for decades.
Then, in 2000, PRI's 71 years of rule came to an end with the election of Presidente Vicente Fox and his conservative National Action Party (PAN). Fox's further reforms were continued by Presidente Felipe Calderon, elected in 2006, also of PAN. PRI took office again in 2012 with the election of current Presidente Enrique Pena Nieto.
Nieto had no intention of returning to the socialist policies PRI followed before the Zedillo reforms. Instead, he has kept Mexico on a steady market footing.
According to a recent survey by PriceWaterhouse Coopers, in 2014 the Mexican top corporate tax rate dropped to 28 percent from 30 percent in 2012. By contrast, the United States' top corporate is 39.1 percent, the highest of the OECD countries.
California piles another 8.84 percent on top of that. Total in corporate tax rate in California: 47.94 percent.
Texas, where Toyota will be moving its headquarters, has no state corporate tax rate.
Mexico's top personal income tax rate is 30 percent. The U.S. top income tax rate was raised in 2013 to 39.6 percent from 35 percent. And in California, the top state income tax rate was raised in 2012 to 13.3 percent from 10.3 percent under Proposition 30. Total top income tax rate in California: 52.9 percent.
Texas also has no state income tax.
No wonder PWC concluded:
"Mexico has kept its fiscal and monetary policies under strict discipline, a situation that has maintained the country with an adequate macro-economic position and suitable for an investment from that perspective, as well as maintaining an 'investment grade' from the international financial community."
'Highest growth' in the world
Earlier this month, PBS Newshour ran a report on the Mexican state of Querataro:
"Of all the cities in the world, this small Mexican town had the highest growth last year in foreign direct investment — that's money invested directly into local business. And its population is growing rapidly too.
"With its colonial center, a UNESCO World Heritage Site, and its new industrial parks, the poster child for Mexico's burgeoning new economy is here in Querétaro."
Of course, like any country Mexico has problems. The main one is the continuing violence of the drug cartels. But even that has been improving.
The University of San Diego's Justice in Mexico project just released a new report, "Drug Violence in Mexico." It found:
"The total number of homicides appears to have declined by approximately 15% in 2013. While INEGI's figures are not available for 2013, preliminary data from Mexico's National Security System (SNSP) suggests that the total number of intentional homicides in 2013 declined again this year, and more than in 2012."
However, the report also noted that the data may not be completely reliable and will need to be confirmed by further study.
Brown will witness a vibrant Mexico that is going places under a much smaller burden of government than people and businesses must put up with in California. Perhaps he will bring those lessons home.
---
---
Related Articles
SACRAMENTO – Most recall elections are primarily about electoral politics, as both sides duke it out with the usual broadcast
Gov. Jerry Brown preached prudence on Tuesday as he unveiled his 2017-18 state budget, proposing no new major spending programs
It wasn't supposed to be like this. Proposition 45 on the Nov. 4 ballot would have given the California insurance