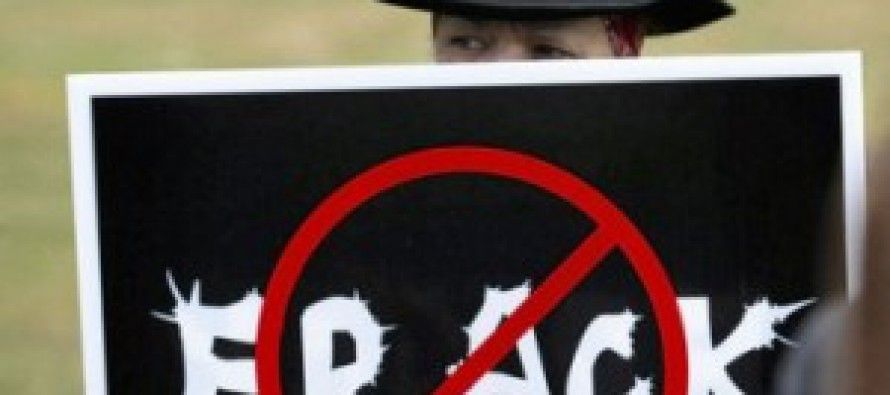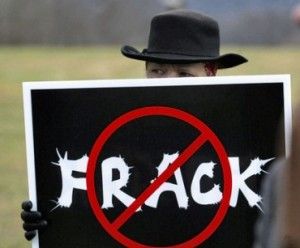 When it comes to hydraulic fracturing — the energy-exploration technique that has prompted a gigantic U.S. boom in natural gas and oil production — there is a hilariously telling and depressing difference between the national media and the California media.
The national media, with The Huffington Post leading the way, routinely depict the Obama administration as a happy beneficiary of the fracking boom in stories that hint at the hypocrisy of the president congratulating himself for the surface success of his "all of the above" energy strategy while wailing about fossil fuels leading to global warming.
The California media, bizarrely enough, choose never to mention the Obama administration's views of fracking. It was a year ago today that this peculiar Golden State groupthink hit its apogee. This is from a June 14 CWD post:
The single most graphic example of the fact that there is a calculated decision made to not mention the Obama administration's views comes from a recent article by Neela Banerjee — who has written more than any other LATer about fracking — and Wes Venteicher. Published on May 17, it dealt with Sally Jewell, Obama's interior secretary, and her announcement of new federal fracking rules for drilling on public and Indian lands.
Banerjee and Venteicher noted the controversy over fracking and turned to an industry spokesman to offer the context that fracking has been around decades and hasn't been the devil.
"'States have been successfully regulating fracking for decades, including on federal lands, with no incident of contamination that would necessitate redundant federal regulation,' said Kathleen Sgamma, vice president of government and public affairs for Western Energy Alliance, a Denver-based trade group."
The New York Times covered the same press conference and, like Banerjee and Venteicher, also quoted Jewell. But while the LAT offered mushy generalities from the interior secretary, veteran NYT reporter John M. Broder believed it was somewhat more significant that she said this:
"Anticipating criticism from environmental advocates, she said: 'I know there are those who say fracking is dangerous and should be curtailed, full stop. That ignores the reality that it has been done for decades and has the potential for developing significant domestic resources and strengthening our economy and will be done for decades to come.'"
Fracking safety: NYT cites Cabinet member, LAT quotes flack
How does Banerjee sleep at night, slanting things this dramatically? When trying to steer the public toward an opinion on fracking's safety, she quotes an oil industry flack. The New York Times quotes OBAMA'S SECRETARY OF THE INTERIOR. And it's a quote the LAT reporter could have used but chose to ignore.
I rest my case.
This remains amazing. The L.A. Times has a choice of quoting a member of the Obama Cabinet or a flack for the oil industry to attest that fracking is safe.
The LAT quotes the flack.
The LAT quotes the flack.
Did I mention that the LAT quotes the flack?
---
---
Related Articles
Steven Greenhut: Assemblyman Don Wagner, R-Irvine, got himself in a bit of a scuffle after he made a Soprano's reference
As I wrote here last week, part of Port Hueneme's oceanfront could face devastation in coming months because the U.S.
State's largest pension fund down since last year San Diego congressman swapping donations State controller dinged for late contribution reporting