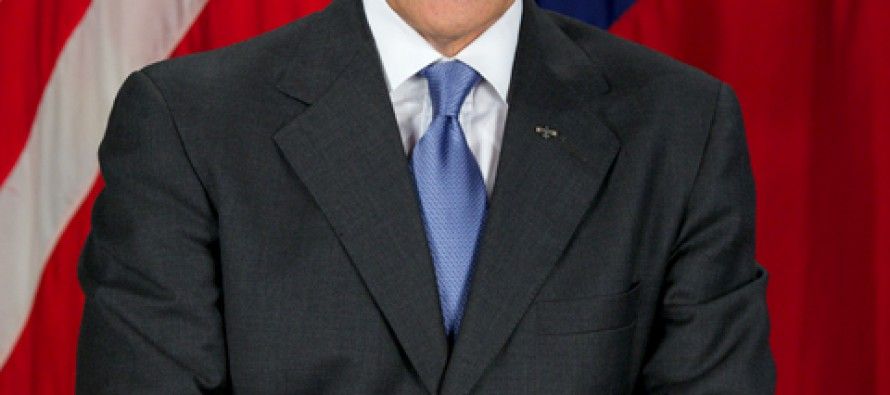 If present trends continue, California Republicans could set up a virtual government-in-exile in Texas.
As is now well known, outmigration from California has reached historic highs. Although just 2.6 percent of the large Texas population is now Californian in origin, Texas has received the largest number of Californians from any state in absolute terms. As The New York Times reports, Texas is now home for almost 680,000 people born in California — a figure that excludes non-native Californians who picked up stakes and relocated to the Lone Star State.
Number-crunchers have not drilled down much into the demographic details of the California-to-Texas migration path. But it's not hard to understand what kind of Golden Staters would be especially drawn to the move.
A successful jump to Texas is aided by factors such as a well paying job that can relocate or translate into the same or better employment. But cultural reasons are among the motives for a self-induced transfer. Californians capable of moving are apt to consider Texas because they are dissatisfied with their own state's high taxation, high unemployment and extensive government intrusions.
The same holds true if they're unhappy with the public education system, the legacy of illegal immigration, or the political party that has dominated California politics for years on end.
In short, California Republicans are especially primed to become Texans — and Texas, under Gov. Rick Perry, is especially primed to welcome them.
Playing the inside game
That sort of synergy is clearly no coincidence. But the connection runs even deeper than the cultural and political climate in the two states. The "new" Perry — the more confident, competent figure that emerged from the wreckage of Perry's bungled 2012 primary campaign for president — is not quite as home-grown Texan as some might believe. Rather than digging down deeper into his home state roots, Perry turned for help to an outsider with a powerful political pedigree — in California.
His name is Jeff Miller, a consultant volunteering a full suite of services to Perry. Miller rose to prominence fundraising and advising former Gov. Arnold Schwarzenegger. He's among the most plugged-in and well regarded of California Republicans. But, in a sign of the condition of his state's party politics, Miller is making huge waves — and spending lots of time — in Texas.
As the Texas Tribune reported, Perry's inner circle feels no shame in heaping praise on Miller. Described as a "perfect extension" of Perry, "the one that has the governor's ear," Miller is said to supply the "focus and leadership that was missing" in the Perry camp.
An alternate California
The strange consequence of the arrangement is that Rick Perry 2.0 has become something of a shadow governor of California. Not only is he acting the way a Republican running the state might act; he's actively recruiting talent and leadership away from the Golden State — and not just in politics.
Jaws dropped, for instance, when Perry succeeded in luring Elon Musk's SpaceX away from California — where credulous legislators in Sacramento bent over backwards to secure what critics described as the most flagrant kind of crony-capitalist tax deals. Assembly Bill 777 was hurriedly passed to secure a raft of tax exemptions for SpaceX activities, leading The Wall Street Journal to slam state Democrats as Musk's "Sacramento Pay Pals." As the Silicon Valley Business Journal reported, the Texas deal will see $85 million and 300 jobs flow into the Brownsville metropolitan area, among the nation's poorest.
Economy
Similar criticism, however, has not attached to Perry's creative approach to building the Texas economy. With Miller at the helm, the importance of California to that strategy is clear.
Notably, Miller isn't the only California Republican putting down Texas political roots. In 2011, Texas became home to former Assemblyman Chuck DeVore, R-Irvine. An influential officeholder representing nearly half a million people, DeVore's resume included time spent in the California National Guard and in the state's aerospace industry. He was the model Republican to bail on his home state and make inroads in Texas.
Now, he's Vice President of Policy at the Texas Public Policy Foundation. In an op-ed at National Review, DeVore summed up the rationale behind his reinvention simply: Just by looking at "the two states' respective balance sheets," it was clear that "Texas's legislature is run by makers and California's by takers."

That's a narrower pitch than many California Democrats will appreciate. But California Republicans in Texas exile don't want a scattershot approach. They've already seen spectacular gains in attracting political and business talent.
Now, it seems, they're refining their message and their outreach. If the buzz around Rick Perry continues to build, it's likely  the governor will frame a new presidential campaign around the intriguing idea that Texas shows America what California could be — if it wasn't run by Democrats.
---
---
Related Articles
The California Republican Party is now very, very down on its luck. But I think state party chair Jim Brulte
Fears that heavy housing costs could undercut Silicon Valley and the Bay Area's economy have grown steadily in recent years
In 1961, President John F. Kennedy dedicated the nation's first saline water conversion plant. A public-private partnership between U.S. Department