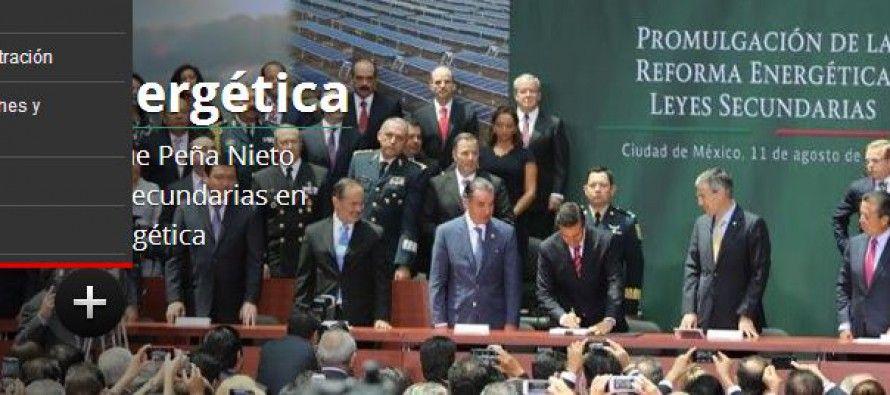 After its 1994 peso crisis, Mexico could have chosen more socialism — or move toward capitalism. It chose the latter and has been one of the world's growth success stories ever since. Tax rates actually are lower than in El Norte (although property rights still are not as secure — for now).
Now it's taking the biggest step of all: Allowing foreign companies back in to drill for oil.
It was 76 years ago that Mexico's government nationalized all oil production. It was a time when socialism was on the march globally: fascism in Italy; National Socialism in Germany; communism in the Soviet Union. The Mexicans especially didn't like the meddling Yanqui, who had invaded their country as recently as 1914-17 — 21 years earlier.
But times change. Today, seemingly everyone with a backyard in North America is finding black gold. Neighboring Texas has doubled oil production in a decade. North Dakota can't control the growth it's enjoying from the fracking boom.
Wildcatters
The boom is largely being carried out by wildcatters, as told in "The Frackers: The Outrageous Inside Story of the New Billionaire Wildcatters." It's the profit motive. When government tries to find oil, it's like putting the DMV in charge. Mexico is figuring that out.
According to Fortune:
In a move that has both shocked and thrilled the global oil industry, Mexico's government is performing an about-face.
For the first time in three-quarters of a century, it intends to invite international oil firms into the country to sink their drills into its petroleum-rich earth. That decision has infuriated many Mexicans, and it fundamentally threatens Pemex, which has always been a monopoly. As the oil giants prepare to pounce, ]Pemex CEO Emilio Lozoya], a Harvard-educated investment executive and an oil industry newcomer, has the task of whipping the bloated behemoth into competitive shape.
"It is, by all means, the most important transformation Pemex has suffered in our entire 76 years," says the fresh-faced CEO, who speaks excellent English and chooses his words—including his verbs—deliberately. As he talks, he jots talking points onto a small white notepad that has been placed in front of his high-backed chair. By his right hand sits a red phone, a direct line to the office of Mexican President Enrique Peña Nieto, the oil reform's architect and Lozoya's friend and boss. 
Jobs
It means plentiful new jobs and strong continuing prosperity for Mexico. That means the recent trend of net zero immigration to the United States from Mexico will continue. Indeed, I suspect many Mexicans will go back to enjoy the prosperity and the much lower cost of living. Why put up with median-price $750,000 homes in Southern California and $1 million in Silicon Valley? You can't even smoke in bars in Puritan California anymore, something the more libertarian Mexicans still can enjoy.
An Anglo friend of mine moved to Baja last year and loves it. Same weather as Yanqui California, but you still can get a safe place on the beach. Everything else is cheaper, including the tequila. And you legally can get Cuban stogies.
Sure, you have to find places that don't have violence. But it's the same here. You avoid Detroit.
Time to Go South?
---
---
Related Articles
June 9, 2013 By Chris Reed The new Los Angeles Times poll showing sharp skepticism among Californians about hydraulic fracturing
The California High-Speed Rail Authority got some good news from the courts last week. The 3rd District Court of Appeal
July 31, 2012 By John Seiler Over at Flashreport, Jon Fleischman summarized the arguments the anti-Proposition 30 campaign will be