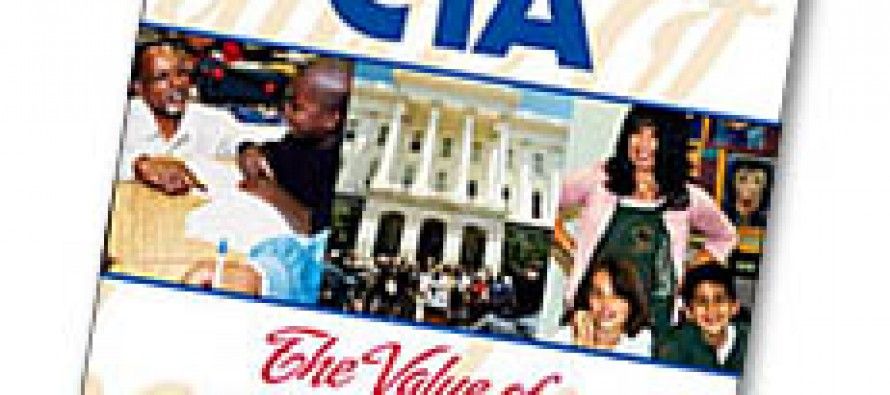 In a surprise twist this election season, the CTA and its backers, across a number of pressing issues, have adopted positions at odds with powerful Democratic incumbents and newcomers.
The catalyst was the Vergara v. California case. Education scholar Joshua Lewis summarized it in the Washington Post, "In the most explosive education-related court ruling in a generation, [Superior Court Judge Rolf M. Treu] invalidated several laws dear to California teachers unions, including statutes that provide their members generous tenure rights and seniority protections and specify elaborate and costly procedures required to fire a teacher."
In the decision, the judge held special protections for teachers "impose a real and appreciable impact on students' fundamental right to equality of education and that they impose a disproportionate burden on poor and minority students." He specifically cited two famous cases that prohibited segregated schools, Brown v. Board of Education by the U.S. Supreme in 1954 and Serrano v. Priest by the California Supreme Court in 1971.
For decades the CTA has enjoyed unparalleled influence and support among California Democrats. Now its unanticipated trouble has come at a moment when evidence suggests the CTA has concluded its political back is up against the wall.
The Vergara fallout
From the moment in June when Treu issued his sweeping ruling, policy observers warned the political tables were turning. At the state and federal levels, Democrats quickly divided, some lining up in defense of unions, others spinning the Vergara ruling as an urgent opportunity to improve education.
In a statement, U.S. Secretary of Education Arne Duncan took the latter approach. Calling the student plaintiffs "just nine out of millions of young people in America who are disadvantaged" by the current education system, he called Treu's ruling "a mandate to fix" the system's flaws. "This decision presents an opportunity for a progressive state with a tradition of innovation to build a new framework for the teaching profession that protects students' rights to equal educational opportunities."
California Superintendent of Public Instruction Tom Torlakson, a codefendant in Vergara, is appealing the ruling. For years he has received strong CTA support.
Torlkason holds an officially nonpartisan position. But he has been challenged in his re-election bid by a fellow Democrat, former charter schools executive Marshall Tuck, who supports Vergara. Associated Press reported that Tuck, if elected, immediately would withdraw the superintendent's office from the Vergara appeal.
Moreover, Tuck cautioned that teacher tenure should not be granted until at least four years on the job, instead of the current two. And he vowed to assemble a panel of education professionals and experts to propose revisions to California's rules and regulations.
Another defendant in the case is Gov. Jerry Brown, who is running for re-election as a Democrat. He also is backing the appeal of Treu's ruling.
Brown's opponent is Republican Neel Kashkari, who said in June, "I applaud today's ruling by Judge Treu, which recognizes that every student in California has a Constitutional right to a quality education but that their rights are being violated by failing schools."
More legal trouble
The Vergara decision has proven to be just one challenge faced by the CTA. Leaked PowerPoint documents recently revealed the union has begun to reckon with the possibility that it will lose the ability to impose mandatory dues. A lawsuit brought by California teachers opposed to that dues scheme may soon be decided against the union.
As the suit moved forward in January, CTA president Dean Vogel told Fox News in a statement that the lawsuit's aim was "to weaken unions, and the workers they represent."
The recent PowerPoint slides indicated the union looks on the end of mandatory dues is a matter of "not if, but when." At City Journal, Larry Sand observed the PowerPoint "offers a candid assessment of emerging legal 'attacks' in the wake of Harris v. Quinn," a recent U.S. Supreme Court case holding the First Amendment exempts some part-time workers from involuntary union fees. "The high court is likely to take up Friedrichs v. CTA, a much wider-ranging lawsuit now pending before the U.S. Ninth Circuit Court of Appeals alleging that compulsory dues to public-employee unions are flatly unconstitutional."
Looking for a firewall
CTA leaders have struggled even to rely upon the California state budget. Traditionally a place where CTA influence was freely wielded and powerfully felt, budgeting has now become a more complex and unfavorable process — despite the Legislature's continued dominance by Democrats.
The Nov. 4 ballot includes Proposition 2, which boosts the state rainy day fund to 10 percent from 5 percent of general revenues. It is supported by many Democrats, including Brown. But the CTA has mounted a campaign to sink it.
A Sept. 16 poll by the Public Policy Institute of California found Prop. 2 leading by a comfortable margin of 43 percent to 33 percent, with 24 percent undecided. Voter passage of Prop. 2 would deal another blow to CTA.
---
---
Related Articles
The Volokh Conspiracy, the wonderful legal blog founded by UCLA law professor Eugene Volokh, had a provocative post about what
The recent dissent in California Democrat ranks — in which Asian lawmakers balked at racializing UC admission policies in a
Dramatically reopening what had seemed to be a settled matter, the University of California at Berkeley revealed plans for a sweeping spending reassessment