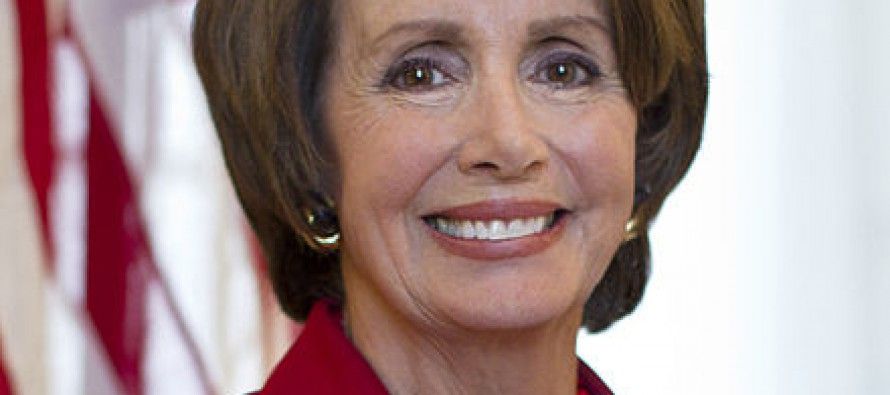 After a punishing election season, House Minority Leader Nancy Pelosi, D-Calif., has begun to face an unusual kind of opposition within her own party. By traditional measures, her status remains high and her position secure. Yet she has attracted frustration and impatience among Democrats.
She has taken a relatively complacent attitude toward the crucial next six months of legislative activity, including when Republicans take over control of the U.S. Senate in January.
She has refused to anoint a successor, and has expanded her inner circle of allies and operators only under pressure. Convinced that Democrats' center of power in the House remains in California, she has charted a course that Democrats on the East Coast — especially in the Senate — have lost faith in.
But because of her longstanding power, her unmatched fundraising prowess and her likability within the party, Pelosi has been able to coast when it comes to connecting policy together with a compelling political message.
West Coast Offense
Pelosi's California-centric approach to leadership has given Democrats in the rest of the country, and outside her reach in the Senate, reason to register some concerns. In the wake of November's elections, there was some talk of considering new leadership. But it never amounted to a serious challenge, in large part because no Democrat was willing to step forward.
Nevertheless, as CalWatchdog.com previously reported, Hill observers took notice of Pelosi's loss in an important battle to secure a plum committee position for a close California ally. Because of strenuous objections from the Congressional Black Caucus, Pelosi was unable to skirt traditional seniority privileges in her quest to make Rep. Anna Eshoo, D-Calif., the ranking member of the influential Energy and Commerce Committee.
Instead, the position went to Rep. Frank Pallone, D-NJ, backed by House Minority Whip Steny Hoyer, D-Md.
Although the party leadership and membership alike were quick to paper over the scuffle, the episode appeared to reinforce a growing concern about Pelosi's priorities, relative to those of the increasingly embattled and outnumbered Democrats in Congress.
Competing worldviews
Despite the almost uniformly liberal principles of the Hill's most consequential Democrats, disagreements with Pelosi over how to head toward the 2016 elections have revealed competing political worldviews within the party.
In a detailed analysis and interview, the Washington Post's Paul Kane reported Pelosi "is facing her most uneasy moments in her 12 years as the top Democrat in the House. Reeling from their Election Day drubbing, House Democrats are still wondering exactly what went wrong and what they need to do to fix it."
In an echo of the controversy over Eshoo, Rep. Emanuel Cleaver II, D-Md. — a former chairman of the Congressional Black Caucus — told Kane of "a lot going on around here, privately, about the need for us to sit down and talk about the need to put a strategy together."
Yet Pelosi's approach to reassessing Democrats' fortunes has focused on digging into election data and doing a better job of targeting blocs of voters. While her opponents on the East Coast favor crafting a coherent, overarching message, especially on the economy.
Pelosi told Kane that soul-searching and pitch-crafting is useless "unless you have data, unless you have analytics," waving away suggestions that "there's going to be some overarching national message that's repeated and echoed."
Economy
Criticism from Rep. Richard Neal, D-Mass., and Rep. Gerald Connolly, D-Va., meanwhile, included charges that Democrats under Pelosi had said too little about the economy's relative recovery and not enough about how the national party imagined it could be further improved.
At the same time, Pelosi's standing in the Senate has fallen precipitously. Kane called the relationship a "deep chill." That was confirmed this week as Pelosi took heat from Senate Democrats for failing to challenge a provision in the latest House budget deal that would reinstate taxpayer backing for derivatives trading under certain circumstances.
"At the end of the day, [Republican House Speaker John] Boehner needs Democrats in the House to push this to get it through, and Pelosi holds the strings to getting Democrats to vote for the bill," one Democrat staffer told The Huffington Post.
January's ascendance of Republicans to majority status in the Senate will challenge Pelosi's locus of power even more.
---
---
Related Articles
California women interested in profiting from their eggs — often handsomely — have long availed themselves of private opportunities to
Jan. 17, 2013 By Todd C. Ringstad The threat of bankruptcy still haunts California. State and municipal finances have been
  A bill to ban lead ammunition in California has sparked a heated debate among environmentalists, conservationists, hunters and sportsmen.