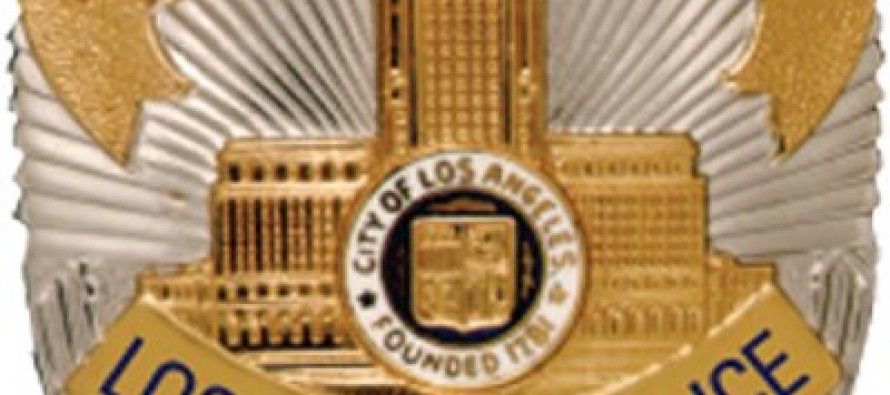 With a potentially damaging sense of timing, the Los Angeles Police Department has embarked on a fresh push for higher pay — enlisting the services of a public relations firm to help accomplish the goal.
The LAPD hired the top-flight PR firm Burson-Marsteller to charm L.A. residents and their representatives, according to the Los Angeles Times:
"Next month, union and city negotiators are scheduled to meet with an independent mediator who will try to help the two sides reach a deal. The two sides have dug in, taking positions that seem irreconcilable: With the city still trying to recover from years of financial crisis, [L.A. Mayor Eric] Garcetti has said the city will not grant raises this year — a stance the police have rebuffed as unacceptable."
Growing frustration
In the wake of several high-profile national instances of racially charged violence involving law enforcement, public opinion has shifted against police unions. On the left, prominent commentators including Bill Maher have decried their potential for abuses of power.
"This is why Americans hate unions now," said Maher in a recent broadcast. "It's why Republicans have been able to make 'taking on the unions' an applause line."
On the right, meanwhile, libertarian analysts have portrayed police unions as no different from collective-bargaining organizations elsewhere in the public sector. Public unions and governments, wrote Reason's Ed Krayewski, "are incentivized to cooperate to each other's benefit, at the expense of taxpayers, who foot the bill for the contract goodies and later from any wrongdoing the contract demands is defended."
At the same time, the LAPD's halting efforts to rehabilitate its reputation among Angelenos have made modest but fragile gains. Its recent turn toward body camera coverage for cops on the beat has received cautiously optimistic reviews.
But a Times report last year, revealing expensive and endemic abuses of injury leave among L.A. cops and firefighters, epitomized the scope of the department's credibility problem:
"City leaders across California say the very design of the injured-on-duty program, IOD for short, invites abuse. Because injury pay is exempt from both federal and state income taxes, public safety employees typically take home significantly more money when they're not working. And time spent on leave counts toward pension benefits."
Summing up the hurdles facing the force, attorney Merrick Bobb, a court-appointed monitor who oversaw the Sheriff's Department, recently told WYPR the LAPD has gone "from being, in essence, an occupying army to being a community partner."
But, in a twist that could add fuel to the political fire surrounding police unions, the new president of the LAPD's union, Craig Lally, appeared on a notorious list of "problem officers" drawn up in the wake of the 1992 riots touched off by the Rodney King beating.
Political crosswinds
But for all its increased sense of community, the LAPD has appeared less willing to go with the flow of the negative mood surrounding any kind of public union. The cost and excess of public unions has now become a lead issue in California politics.
Gov. Jerry Brown has struggled to impose restraint on public employees, slamming the California Public Employees Retirement System for awarding higher pensions and the University of California Board of Regents for increasing tuition.
These conflicts are set to continue long into the new year. Republicans will continue to hit Democrats for being too permissive toward public unions. Democrats will keep casting Republicans as too accommodating toward police unions.
Meanwhile, violent crime in Los Angeles spiked last year by over 14 percent. From the standpoint of police, that's reason enough for an increase in pay.
But from the standpoint of a growing number of Californians, unionized public employees are already too well compensated.
Even if the LAPD persuades Angelenos that it's on their side, residents may well oppose swelling salaries, regardless of their party affiliation.
---
---
Related Articles
The California government agencies that provide water, sewage, trash and other special services are often oblivious to ethical norms and
Market watchers have keyed in to a series of statistics suggesting breakneck growth in Silicon Valley has begun to slow
Despite generating huge revenues, California's Indian casino industry has been dealt some questionable hands. Political interests have begun to swirl like