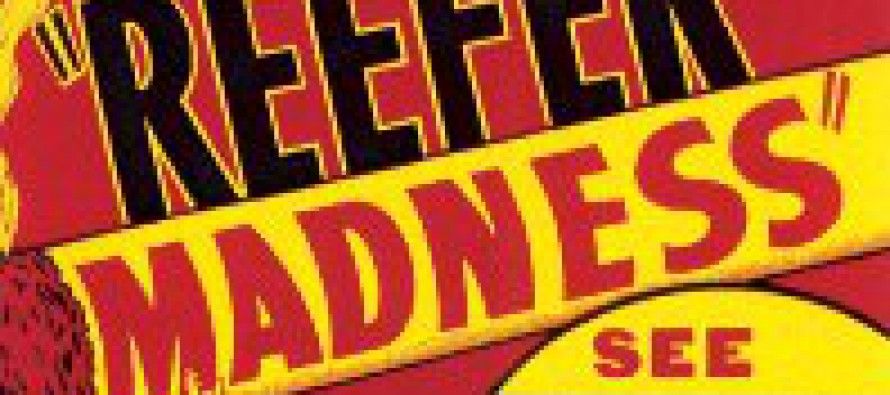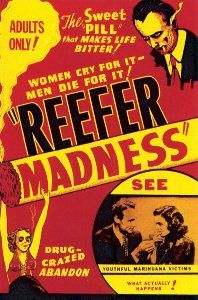 A majority of Californians now favors the legalization of marijuana — not just for medical purposes, but recreational use. The state's voters legalized medical marijuana with Proposition 215 in 1996. But so far, the state has not followed Colorado, Alaska, Oregon and Washington among states enacting full legalization.
On paper, support in California for outright legalization may be as high as 65 percent. Analysts believe the Golden State market for pot may top $10 billion in the next five years.
But sentiment is one thing and policy is another. As battle lines are drawn, the quest to legalize the drug could prove more daunting than polls indicate.
Beyond skeptical voters, unlikely but powerful opponents are scattered across California. As the effort to place legalization on the 2016 ballot proceeds, residents should expect the controversy to sharpen in the year ahead.
Pot reformers are a fractious bunch. Although strongly united around the goal of legalized marijuana, shifting alliances and dispersed centers of power have made for disagreement in the past as to exactly which set of activists should lead or unite the movement.
Among others, leading pot organizations include the Coalition for Cannabis Policy Reform, the Drug Policy Alliance and the Marijuana Policy Project, all of which "have begun discussions about the ballot measure's language and campaign strategy," the Orange County Register reported.
According to the Register, law enforcement believes it faces a daunting challenge of its own. "We really need to get our act together," said Orange County Sheriff Sandra Hutchens, who opposes legalization. "California sheriffs and California police chiefs don't have big PACs. If law enforcement does it alone in the campaign, it won't work."
Vested interests
But looming over the initiative process is a simple problem. Longtime activists have reason to fear that, despite their enthusiasm, they could lose control of the legalization process completely. Medical marijuana operators have grown especially concerned.
At the recent Emerald Cup's 2016 California marijuana legalization panel, for instance, leading pot advocates chewed over the challenge. Steve DeAngleo of Harborside Health Center, California's largest medical pot dispensary, insisted regulations must protect the interests that built the pot industry from the ground up.
Reported Jonathan Greenberg on the Huffington Post, "DeAngelo and other panelists warned that without a collaborative consensus document that represents advocacy organizations, growers, consumers, the incarcerated, industry workers and the state, lobbyists for Big Tobacco or casino or agribusiness will move in and create their own legalization bill that would dominate and transform the industry."
DeAngelo and his allies, Greenberg noted, favor "banning out-of-state investors and growers for three years post legalization" — a policy adopted by Colorado, where recreational use is legal and regulated. "He also believes that small growers should be taxed at lower rates than large corporations, and that size limitations for cannabis farms might also be useful."
Of course, legalization supporters could forge ahead without giving much of a say to the old-line medical pot growers. But there are political risks.
Dale Sky Jones, the executive chancellor of an Oakland "cannabis college," told Mother Jones that the so-called "base" could set legalization efforts back years. "I don't know if you can pass an initiative without the base," she said. "I know the base is willing and able to be extremely disruptive. They have it in them. And then you are looking at 2020" as the soonest a legalization initiative could be placed on the state ballot.
First mover advantage
Although some venture capitalists are circling the potential legal pot market, and the tobacco industry is widely expected to do the same, California's native American tribes may beat both to the punch.
"The Pinoleville Pomo Nation has contracted with Colorado-based United Cannabis and Kansas-based FoxBarry Farms to grow thousands of marijuana plants in greenhouses on its 99-acre rancheria," the Press Democrat reported. "FoxBarry, which also invests in tribal casinos, is financing and managing the project."
According to the Sacramento Bee, until pot is legalized, the $10 million Mendocino County facility "will sell marijuana only for authorized medical users and dispensaries," FoxBarry's president, Barry Brautman, insists.
Meanwhile, six others states are poised to legalized pot, according to Politics Cheat Sheet: Massachusetts, Missouri, Hawaii, Maine, Nevada and Arizona.
A leader 19 years ago with Prop. 215, California could find itself falling behind legalization in its four closest Western neighbors.
---
---
Related Articles
Proponents of California's much-ballyhooed high-speed rail got a big boost in the state's new budget. But in every other area where the
NOV. 2, 2010 By JOHN SEILER Given that a couple of million Californians have left the state in the past
In his novel "The Sun Also Rises," California novelist Ernest Hemingway wrote, "How do you go bankrupt? Two ways: Gradually,