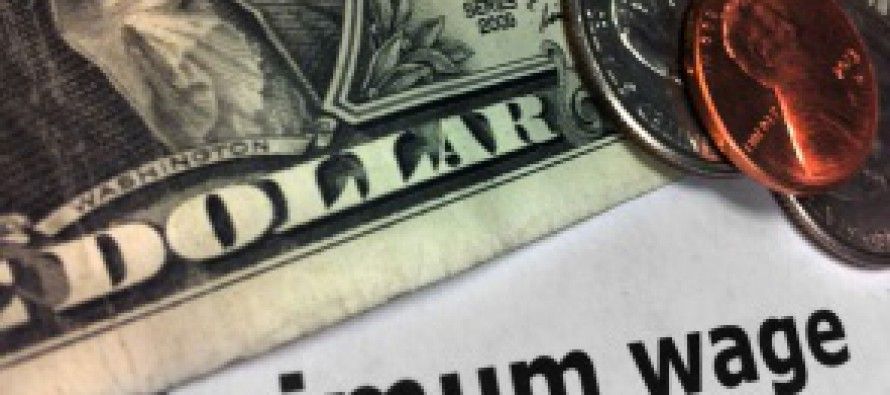 NOV. 23, 2010
By KATY GRIMES
We've known for some time that there are abuses of electronic welfare benefit (EBT) cards in California. The EBTs are accepted nearly anywhere that sells food — grocery markets, convenience stores and even restaurants. Costco does not accept food stamps or EBT cards, but Trader Joe's does. The cards also have a cash component; they come loaded with cash allowances in addition to the electronic benefits.
What most people don't know is that the government doesn't keep a record of what is purchased with the cards. In the "Frequently Asked Questions" section of the Office of Systems Integration, the state agency that oversees the EBT welfare card system, one question asks, "Does the government know what I bought with my EBT card?" The answer may surprise many, especially after the recent exposure of the rampant fraud using the benefit cards:
"No," states the FAQ. "The EBT system does not keep a record of what you buy."
In theory, the EBT cards can only be used for "Any food for human consumption except hot food." According to the EBT debit card agency, EBT cards and food stamps are accepted at many different food venues:
Farmers' markets – 96 farmers' markets in 16 counties currently accept food stamps in California.
Flea markets – California is the first state in the nation to allow the use of food stamps at flea markets. Few flea markets currently participate, though the program will likely expand to those with significant food sales.
Special Programs – Drug addict and alcoholic treatment and rehabilitation programs, group living arrangements, shelters for battered women and children, and public or private nonprofit homeless meal providers — if authorized by USDA — can purchase food on behalf of their residents; and in some cases these residential programs can redeem food stamps directly.
EBT cards can also now be used to buy seeds and plants to grow food for personal consumption.
However, pet food, alcohol and "any hot food meant for immediate consumption" (fast food), as well as non-food items such as soap, toothpaste, toilet paper, cigarettes, vitamins and medicines are not allowed for EBT purchase.
There are still some food stamps in use, but the majority of welfare recipients are issued EBT cards.
Concerned with the dignity of the "client," In 1996, the federal government passed the Personal Responsibility and Work Opportunity Reconciliation Act of 1996, which mandated the replacement of coupon style food stamps with the electronic fund transfer program debit cards. In 1997, the California Electronic Benefits Transfer Act was passed as part of the CalWORKs welfare reform legislative package. But it wasn't until 2005 that the EBT program was fully implemented in California.
California touts the EBT program as a success, and claims that fraud has been greatly reduced. "There is a certain ethos in government where we don't dwell on our successes; there are so many mandates from politicians and citizens that by the time we catch up to standards on one program, it is time to jump to the next," reads a report from the California Department of Social Services.
The restaurant meals program was launched to allow homeless, disabled and elderly households to purchase hot food. It is currently operating in Los Angeles, Sacramento, San Francisco, Tuolumne and Santa Clara Counties.
In what would seem a contradiction to established EBT policies, the EBT Restaurant Meals Program allows "eligible EBT cardholders receiving federal Supplemental Nutrition Assistance Program (SNAP) benefits to purchase hot prepared foods at participating restaurants or retail stores, using their EBT cards."
California apparently didn't like the name SNAP, so the state changed the program name to "CalFresh."
Delores Gant with the Los Angeles County Public Social Services explained that the restaurant meals program is a food stamp program allowing clients to use the EBT card to purchase prepared meals from participating restaurants. This program is available to the card holder, or anyone in the food stamp household who is homeless, elderly or disabled. Authorized representatives can use the EBT card as well.
The restaurants participating in the program in the five California counties are encouraged by the state to "Increase your business earnings while serving your community." The reason for the restaurant program, according to Gant, is that "Los Angeles County [like the other counties] has a large population of homeless, disabled and elderly food stamp households that are unable to prepare their own meals or store food."
In order to participate, Gant said that restaurants need to enter into a Memorandum of Understanding (MOU) with Los Angeles County and become certified by the USDA Food and Nutrition Service.
Approximately one-half of the restaurants in the program are chains or franchises, with the others being mom and pop establishments, said Gant. "We do not want just franchises so we choose mom and pop restaurants also," she added.
The EBT restaurant program seems to be a success. There are 15 pages of participating restaurants in L.A. County. And even though fast food outlets are supposed to be disallowed in the food stamp program, numerous locations for Jack in the Box, Kentucky Fried Chicken, Subway, Domino's, Pizza Hut and Popeye's are included in the listing of participating EBT restaurants.
Lucinda Serynek, Communications Director with Sacramento County's Human Services division, said that the Los Angeles County  program has "good participation" and is one of the best. But "it is up to the county whether or not to participate in the restaurant program," she said. With budget cuts, Serynek said that many counties have opted not to participate.
The EBT card has two types of benefits: electronic-only funds as well as cash. Gant said that clients can use either the EBT card at participating restaurants, or use the cash.
CalFresh spending reports can be found on this website, broken down by month. The site includes a five-page application for CalFresh benefits and a "pre-screening tool."
---
Related Articles
The biggest of the California marijuana initiatives has at last been unveiled. But it has yet to lock up enough
AUGUST 30, 2010 By JOHN SEILER It's become a commonplace among many Republicans, conservatives and libertarians that California's high-tax climate
With an outsized delegation from California in attendance, the United Nations Conference on Climate Change began its work toward what