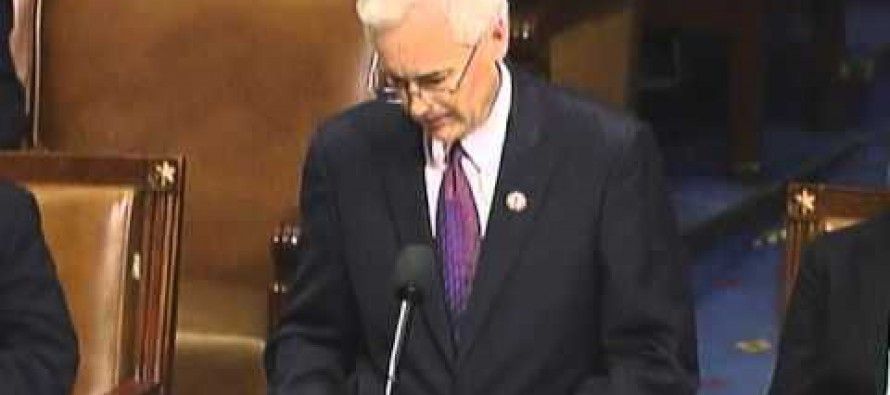 July 5, 2012
By Wayne Lusvardi
U.S. Sens. Barbara Boxer and Dianne Feinstein, both California Democrats, are still shorting water to Central Valley farmers by vowing to kill H.R. 1837 in the U.S. Senate. That's the San Joaquin Valley Water Reliability Act sponsored by Rep. Devin Nunes, R-Tulare. President Obama's senior advisors have also recommended against signing H.R. 1837, should the U.S. Senate pass it.
U.S. Senate Minority Leader Mitch McConnell, R-Ky., is presently holding H.R. 1837 at the Senate Desk as a trailer bill on the Western Economic Security Today Act of 2012.  By holding the WEST Act, it cannot be killed by the Democratic Party majority in the Senate by putting it up to a vote.
The WEST Act is an umbrella bill of several pieces of legislation promoting economic growth in the Western United States sponsored by Sen. Orrin Hatch, R-Utah.   H.R. 1837 comprises about 50 of the 70 pages of the West Act.
H.R. 1837 and the WEST Act are both being held possibly for inclusion as trailer bills on any bill that advances for vote on the floor of the Senate where Republicans can trade votes with Democrats under  "logrolling."  Should Republicans take control of the U.S. Senate in November, H.R. 1837 would be poised for early passage.
The Obama-Boxer-Feinstein Big Farm Water Short of 2012
The word drought is almost a meaningless term when, at maximum, California only has six months of water storage in its reservoir systems — and that is during a wet year.  Drought is nearly indistinguishable from non-drought in California.
So, if it cannot be called a politically induced drought, what can we call Obama, Boxer and Feinstein's vow to defeat H.R. 1837
It's a political "water short." More precisely, it can be called the Obama-Boxer-Feinstein Big Farm Water Short of 2012.  This is synonymous with a "short sale" in real estate, where a home is sold for a price short of the mortgage balance owed.
H.R 1837 would repeal Feinstein's HR 146, the San Joaquin River Restoration Act of 2009, and restore the certainty of contracted water rights to Central Valley farmers.
Right now, federal legislators can swoop in and transfer water under long-term contracts to farmers and redistribute it to special interests without compensating the farmers for losses. Farmers have no "reliability" that the federal government will supply contracted water over the entire period of a farm loan. Nor can farmers be guaranteed an adequate period to recover costs of any water conservation improvements they install.
And if farmers want their existing water contracts renewed, they would have to go through an environmental "shakedown" process called "mitigation."  Mitigation means the lessening of environmental impacts.  But it is sometimes used for other purposes.
Under the Central Valley Project Improvement Act of 1992, by Rep. George Miller, D-Concord, and Feinstein's H.R. 146, Congress can reduce farm water contracts from 40 to 25 years, require farmers to go through an environmental review process to renew their water contracts,and extracts taxes, water and land from farmers to pay mitigation to unharmed third parties.
Farmers contend that only legitimate "stakeholders" should be allowed into federal water contracts. Water stakeholders are usually defined as farmers with pre-existing water contracts, state and federal water contractors and taxpayers (those paying property taxes on farmland and taxes on farm products). What so-called environmental restoration acts do is allow third parties the right to compensation without suffering any real physical loss.  Non-stakeholders are bystanders who don't own land or water rights, or pay taxes on land or agricultural products.
Farmers also advocate exempting from obligations to restore the San Joaquin River those farmers who had water rights or contracts prior to the1992 Central Valley Project Improvement Act. All federal taxpayers originally paid for the federal Central Valley Water Project.   Why should only Central Valley farmers have to pay for retroactive environmental mitigations to benefit third party non-stakeholders having no historical rights in the Central Valley?
Back in March 2012, Democrats in the U.S. House of Representatives tried to enlist Republican support for voting against H.R. 1837 on the basis that it would violate other states' rights to water.  This failed, and H.R. 1837 passed the Republican-controlled House and was forwarded to the U.S. Senate, where it remains stalled.
Mitigations are Giveaways for Political Purposes
The Fifth Amendment to the U.S. Constitution provides for payment of "just compensation" for physical takings by government for what a property owner lost — not what they can gain by extorting government by "holding out" for higher compensation.  Regulatory takings by legislation are typically non-compensable no matter what loss someone has suffered.
However, environmental laws and regulations typically allow bystanders to use the "environmental mitigation" process to shake down farmers, developers, industries and public utilities for indirect economic benefits.  Mitigations allow for the transfer of the benefits of water, land or fish to third parties without them paying for it. Mitigations are giveaways often used for political purposes.
Restoration of the San Joaquin River came about due to a 2006 court settlement coerced by the U.S. Court of Appeals in Sacramento.  It is not surprising that a Northern California court ruled favorably for regional economic interests.
Farmers would end up having to pay $900 million to reconnect the San Joaquin River to the San Francisco Bay to restore salmon runs. Third parties that had no historic property rights when upstream water was diverted from the San Joaquin River for the State Water Project in the 1940's and 1950's would receive mitigations in the form of fisheries, water rights or land without having to pay for it.
Proposition 84 was passed in California in 2006 for $5.38 billion in bonds for water related projects, of which $837 million remains unspent.
The Fog of Water Wars
The "fog of war" is a term used in warfare to describe the reason for a war remaining clouded and obscured.
Similarly, the purpose of the San Joaquin River restoration is obscured when the $900 million estimated cost could go toward the more-important building out of the Peripheral Canal around the Sacramento Delta and adding more water reservoir storage or flood improvements around the Delta.
Why spend so much money on environmental mitigation before the building out of the Peripheral Canal or a new reservoir?
Why grab water from farmers and transfer it to commercial interests as if this is just another redevelopment project benefiting private commercial interests?
Why require preemptive environmental mitigation except possibly to give Northern California an upfront gift for their ultimate anticipated approval of the Peripheral Canal Project?
Why has the Democratic Party worked so hard to stall the Peripheral Canal and any new reservoir, but worked so persistently in pursuing the San Joaquin River Restoration and five water bonds that have produced no new water?
The only answer that seems plausible is that the politicians don't have the political payoffs to Northern California sealed yet.  This is after spending $18.7 billion on waterless water bonds.
A better policy might be to abandon the San Joaquin Restoration and move ahead on the Peripheral Canal, using emergency powers given the state's scant water storage.  California Democrats have spent $18.7 billion on trying to meet Northern California's insatiable mitigation demands before they will assent to the Peripheral Canal.  It is time to stop using the "soft power" of money.  It is time to use the "hard powers" granted to the state. It is time to stop leaving farmers without reliable water and the rest of the state with precarious water supplies.
If California is going to try to arbitrate a water war, it better quit its failed policy of appeasement and move ahead without taking uncompensated water from farmers. It is not possible to make Northern Californians better off without making farmers worse off.  And the policies of the Democratic Party have only made Northern California's demand insatiable.
Why should only farmers pay for de facto payoffs to gain Northern California assent to the Peripheral Canal when this is a statewide issue? Denial is a river in California.
---
---
Related Articles
John Seiler: I hope that the rest of America is happy that even more of its tax money will be
There's no drought of water bonds in the California Legislature to deal with the record drought the state is suffering.
Wayne Lusvardi: It seems that, since 2006 when the University of Texas Longhorns football team beat USC in the Rose