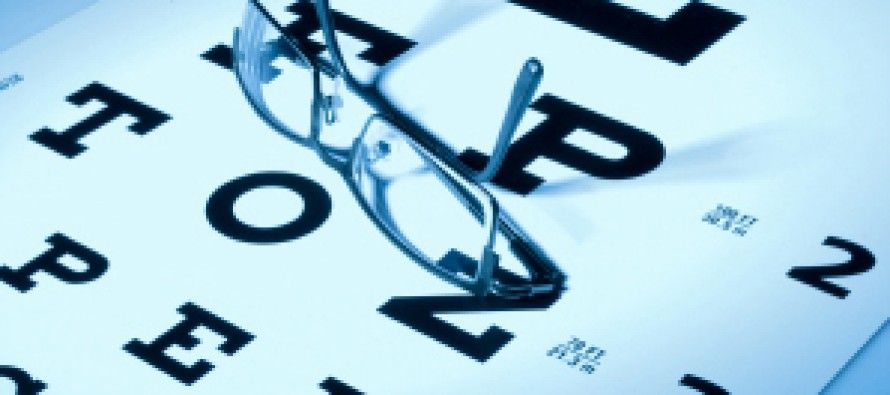 Medical doctors have qualifications no other medical employee has: four years of college, four years of medical school, three to four years of a residency program. Some also go on to a several-year fellowship for additional training in sub-specialties. That's 12 to 15 years of education and training.
So why are nurse practitioners and optometrists pushing legislation to do the work of physicians without the background, education and training?
At issue are three bills, SB 491, SB 492, and SB 493, by Sen. Ed Hernandez, D-West Covina, which seek to change the "scope of practice" for medical paraprofessionals —
nurses, licensed vocational nurses, nurse practitioners and physician assistants — along with optometrists and pharmacists.
A legislative committee hearing was held Tuesday on the bills. The doctors who oppose two of the bills made a strong case that there is much more at stake than concerns about a physician shortage caused by the implementation of President Obama's overhaul of the U.S. health-care system.
Doctor: 'Solution' creates bigger problem
To better understand why doctors oppose elevating nurse practitioners to private practice, and allowing optometrists to do surgery, I met with emergency room physician Tom Sugarman, M.D., president of California Chapter of the American College of Emergency Physicians.
Sugarman said Hernandez's bills say nothing about, nor will they do anything, to address access to health care, or what he characterized as the perceived shortage of primary care physicians in underserved areas in California. "They think these bills will solve a problem which doesn't even exist," Sugarman said. "They instead are creating a bigger problem."
Sugarman said SB 491 "will not increase the number of nurse practitioners, or move them to rural and underserved areas."
"But we will have a new class of opiod prescription writers," Sugarman added.
Hernandez, who chairs the Senate Health Committee, introduced  SB 491, SB 492, and SB 493, "scope and practice" bills, to address the anticipated doctor shortage as Obamacare implementation takes place in California.
SB 491, the nurse practitioner bill, did not pass the Assembly Business, Professions and Consumer Protections Committee on Tuesday. However, it was held over for reconsideration and will be heard again next week, giving Hernandez time to wrangle a couple of votes from committee Democrats, most of whom abstained from the vote.
SB 493, the pharmacist bill, passed unanimously. Significantly amended, SB 493 would now increase training and education for pharmacists, creating an advanced practice pharmacist degree that would allow for some expanded medical care under strict protocols and in conjunction with a physician.
'A thinly veiled attempt to capitalize on health reform'
But SB 491 and SB 492 would allow optometrists and nurse practitioners to practice medicine without supervision of physicians. Proponents of the bills claim that allowing them to diagnose and treat patients without physician supervision will alleviate the reported doctor shortage in some parts of the state, which is expected to worsen in 2014 with implementation of the Affordable Care Act, also known as Obamacare.
"In reality, both SB 491 and SB 492 are a thinly veiled attempt to capitalize on health reform," said Dr. Sugarman.
The fact that Hernandez, an optometrist, is authoring a bill from which he would personally benefit hasn't gone unnoticed.
"So-called scope expansion is a potential financial windfall for these allied health professionals, who would be able to administer lucrative services like Botox injections," said Dr. Sugarman. "But it would also enable them to diagnose and treat patients with serious medical conditions and complicated diseases, like diabetes and glaucoma. To ensure patient safety and quality of care, it's critical to have the physician as the point of contact for care."
Sugarman said optometrists would clearly like to be able to do more than they are allowed to do. "But people are better off with no care than bad care," he said.
"Putting forth the bills shows Hernandez has limited understanding of how the body works," Sugarman said.
Existing law requires optometrists in diagnosing or treating eye disease to be held to the same standard of care as physicians and surgeons and osteopathic physicians and surgeons. SB 492 would expand this requirement to include diagnosing other diseases.
"To diagnose and treat diabetes … I wouldn't do that!" said Dr. Sugarman. "If that's what you want to do, then go to medical school and do a residency."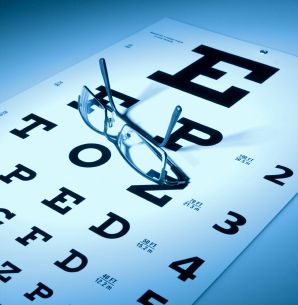 Ophthalmologists, optometrists and opticians all provide eye-care services, but optometrists and opticians are not physicians. Hernandez's bill would allow optometrists to do many procedures currently only performed  by ophthalmologists.
According to the Harvard Journal of Ophthalmology, an optometrist is a health-service provider who is involved exclusively with vision problems. Optometrists are specifically educated and trained by an accredited optometry college in a four-year course but do not attend medical school.
Harvard explains an ophthalmologist is a doctor of medicine, M.D., or doctor of osteopathy, D.O., who specializes in the medical and surgical care of the eyes and visual system and in the prevention of eye disease and injury. An ophthalmologist has completed four or more years of college premedical education, four or more years of medical school, one year of internship and three or more years of specialized medical and surgical and refractive training and experience in eye care.
Tougher to recruit nurses than doctors?
"It's an easy tag line to say these bills will expand access to care," said Dr. Sugarman. "It sounds great, but they have yet to prove how."
Sugarman said he has far more trouble recruiting nurse practitioners and physician assistants than doctors to his medical practice. "I've never heard any nurse practitioner say she can't find a doctor to sign off on protocol. Those pushing this bill just don't want supervision."
As for the optometrist bill, Sugarman said Hernandez is using his power and leverage in the Legislature to push SB 492. According to Sugarman, without Hernandez's legislative power, the bill would have no legs.
"Allowing them to practice medicine with no additional training, oversight or protocols compromises quality of care and patient safety," Sugarman said. "It also threatens collaborative, team-based care in which physicians, nurse practitioners and other professionals play roles for which they are specifically trained."
---
---
Related Articles
Please see the comments and corrections posted at the end of this story. OCT. 13, 2010 By WAYNE LUSVARDI An
MAY 24, 2011 By WAYNE LUSVARDI There is a children's fairy tale about a Sacramento government accountant for the State
A worldwide controversy over whether to ban encrypted smartphones has opened a new front in California, where lawmakers introduced legislation