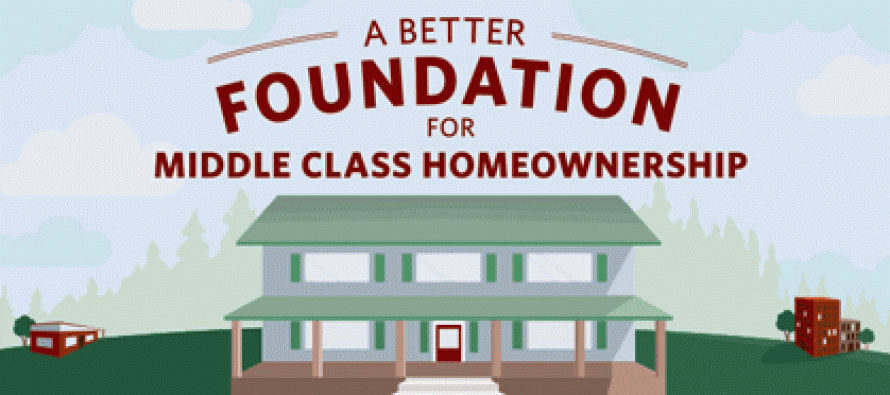 Apparently I live in a biased, narrow-minded zip code… according to the U.S. Department of Housing and Urban Development.
What's the definition?
First, look at HUD's mission:
HUD's mission is to create strong, sustainable, inclusive communities and quality affordable homes for all.
HUD is working to strengthen the housing market to bolster the economy and protect consumers; meet the need for quality affordable rental homes: utilize housing as a platform for improving quality of life; build inclusive and sustainable communities free from discrimination; and transform the way HUD does business.
Last week HUD proposed new rules requiring counties and other entities receiving federal grant dollars to "affirmatively further fair housing" in the suburbs for minorities. Grantees who fail to comply will be denied federal funding.
Calling the plan "A better bargain for the middle class,"  President Barack Obama and HUD Secretary Shaun Donovan said, "It's time to turn the page on an era of housing bubbles and taxpayer bailouts, and build a new housing finance system that will provide secure homeownership for responsible middle class families."
A Better Bargain for Responsible, Middle Class Homeowners:
* Help responsible families save $3,000 a year by refinancing while mortgage rates are still low
* Take executive action to cut red tape so responsible families can get a mortgage
* Fix our broken immigration system to increase home values
* Rebuild communities hit hardest by foreclosure
* Create and preserve affordable rental housing by passing a bipartisan Senate proposal
Never mind the federal government is largely responsible for manipulating the last housing meltdown. California's real estate market is only just now starting to show signs of improvement. What better way to weaken it again?
According to HUD, long-term solutions to usher in "fair housing barriers," include "helping people gain access to different neighborhoods and channeling investments into under-served areas."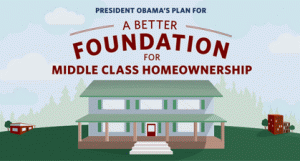 And, HUD will be pressuring suburban neighborhoods and landlords to take the federal low-income Section 8 housing chits.
Social justice, social engineering
"In what may be the most ambitious social-engineering project undertaken by the federal government, the administration is mapping every neighborhood in America by race," Investors Business Daily reported. "The stated purpose is to use the data to compel local officials to loosen zoning laws and build more public housing, thereby offering more poor inner-city minorities better opportunities for housing and education."
And the purpose of this ridiculousness is forced racial integration.
If passed, HUD would direct local governments to "overcome historic patterns of segregation, … and foster inclusive communities for all," through zoning ordinances and planning commissions using data on "racial and economic disparities" in their communities.
At the same time, HUD is pressuring suburban landlords to accept Section 8 housing vouchers. Any home for rent, in any neighborhood, could be targeted by county officials on behalf of HUD for Section 8 housing.
How will the feds accomplish this?
"First, there are steps we can take right now that could help immediately strengthen the housing market and make sure that no homeowners or communities are left behind by the housing recovery," HUD's Donovan said. "This includes helping more responsible homeowners save money by refinancing their mortgages, cutting red tape so responsible families can get a mortgage, helping hard-hit communities rebuild, and preserving access to affordable rental housing."
"Second, President Obama put forward a plan to reform the housing finance system, centered on four core principles:
* Put private capital at the center of the housing finance system.
* End Fannie Mae and Freddie Mac's failed business model so taxpayers are never again on the hook for bad loans and bailouts.
* Ensure widespread access to safe and responsible mortgages like the 30-year fixed rate mortgage in good and bad economic times.
* Support affordability and access to homeownership for creditworthy first-time buyers and access to affordable rental housing for middle class families and those aspiring to be."
These are decisions and plans by people with ideological axes to grind. Sadly, people are just the pawns of these ideologues.
"We have got to shape a future where ladders of opportunity are available for all Americans," Donovan said. "For African Americans, this is critically important.  Historically, for this community, the rungs on these ladders have been too far apart -– making it harder to reach the middle class."
By forcing a victim mentality on everyone, we all lose. Welcome to an America where it no longer pays to work hard to get ahead.
This is just one of the many ways the government is destroying the hard working  middle class.
---
---
Related Articles
July 13, 2013 By Chris Reed San Diego Mayor Bob Filner's attempt to fight off the push to force him
For the second time in two years, the California Supreme Court has released a ruling on a large state issue
Anthony Pignataro: There is great irony in yesterday's Los Angeles Times story on the state Fair Political Practices Commission's recent