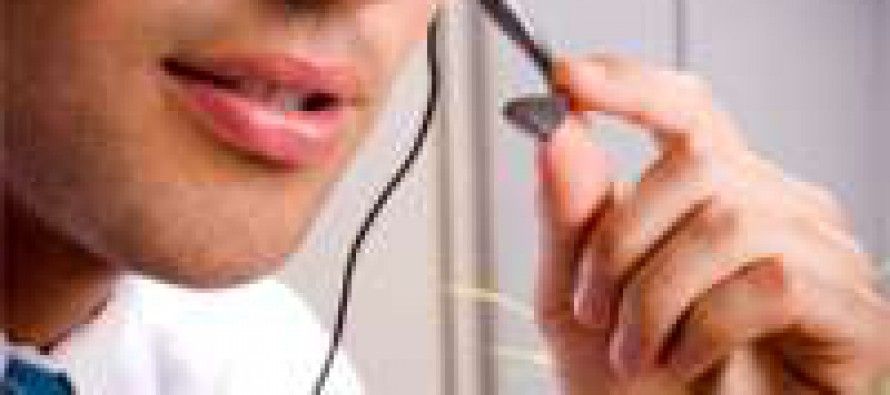 It's been trendy for a couple of years now for people to dump their phone landlines and go only with their mobile phones, saving money and hassles.
The government is going in the opposite direction, setting up both land and mobile phones heavily subsidized by taxpayers. The federal Lifeline program, created in 1985, originally provided subsidized landlines. Now it also provides a free wireless handset, 250 free minutes, texting and voice mail, as well as national calling, for only $9.25 per month. It's sometimes called the ObamaPhone program.
Now California might expand its phone welfare role. AB 1407, by Assemblyman Steven Bradford, D-Los Angeles, would give the Legislature the power to increase phone surcharges on taxpayers to expand the California Public Utilities Commission Lifeline program, which could increase costs to ratepayers to nearly $1 billion per year.
The CPUC state program is still landline only, and only provides for local calls.  The AB 1407 program would add another $11.38 "discount" on top of that amount, and still not deliver a better product.
"The CPUC would be allowed to assess a surcharge up to 3.3% on intrastate telephone communication services or VoIP service to fund the lifeline program," the fiscal summary from the Senate Appropriations Committee says. The capped rate is nearly three times higher than the existing rate. This would be an increase of 187 percent, according to the CPUC and the Senate bill analysis.
If Gov. Jerry Brown ends up signing AB 1407, perhaps it will be called the BrownPhone law.
Legalities and excessive taxation
There are other issues with Bradford's bill. According to the Howard Jarvis Taxpayers Association, AB 1407 constitutes an illegal tax under Article 13A of the California Constitution.
"The state version of this program is not necessary, or at minimum should be drastically reformed," HJTA Legislative Director David Wolfe said in a recent letter to Bradford.
"This surcharge hike represents a direct tax increase on nearly all California residents," Wolfe said. "Clearly, there is no direct benefit to the taxpayer to pay more money in order to subsidize an already inefficient program, making this a tax increase under the provisions of the voter-approved Proposition 26 (2010)."
Lew Uhler, president of the National Tax-Limitation Committee, objected to the tax increase in a letter to Bradford. Ulher said the High-Cost portion of the Lifeline Universal Service Program fund was nothing more than corporate welfare. "The High-Cost portion of the fund is intended to ensure that consumers in rural, insular, and high-cost areas have access to telecommunication services at rates that 'are affordable and reasonably compare to those in urban areas.'"
With nationwide networks already built, Uhler said expanding California's program is a huge waste of taxpayer dollars and corporate welfare for the companies which will receive the new funding.
"The current ratepayer surcharge for the Lifeline program is 1.15 percent," according to the HJTA. "AB 1407 allows the surcharge to be capped at no more than 3.3 percent, but also allows it to be adjusted to an inflationary index. If AB 1407 is approved, ratepayer costs could increase from $300 million to about $1 billion annually."
Uhler added, "At a time when some competitive carriers offer service at 6.3 cents per minute to Mongolia, it's worth asking if this money is well spent."
Eligible people
According to the CPUC, those who qualify for the CPUC Lifeline phone program include:
Medicaid/Medi-Cal
Low Income Home Energy Assistance Program (LIHEAP)
Supplemental Security Income (SSI)
Federal Public Housing Assistance or Section 8
CalFresh
Food Stamps or Supplemental Nutrition Assistance Program (SNAP)
Women, Infants and Children Program (WIC)
Healthy Families Category A
National School Lunch Program (NSLP)
Temporary Assistance for Needy Families (TANF)
California Work Opportunity and Responsibility to Kids (CalWORKs)
Stanislaus County Work Opportunity and Responsibility to Kids (StanWORKs)
Welfare-to-Work (WTW)
Greater Avenues for Independence (GAIN)
Tribal TANF
Bureau of Indian Affairs General Assistance
Head Start Income Eligible (Tribal Only)
Food Distribution Program on Indian Reservations
---
---
Related Articles
JAN. 12, 2011 By KATY GRIMES Fed up with the increasing job-killing regulations, punitive state agencies, and the hefty taxes
  There have been a number of efforts to increase the tax on sugary beverages in California in recent years,
JUNE 2, 2010 By DAVE ROBERTS César Chavez can rest safe in the knowledge that his place among the pantheon