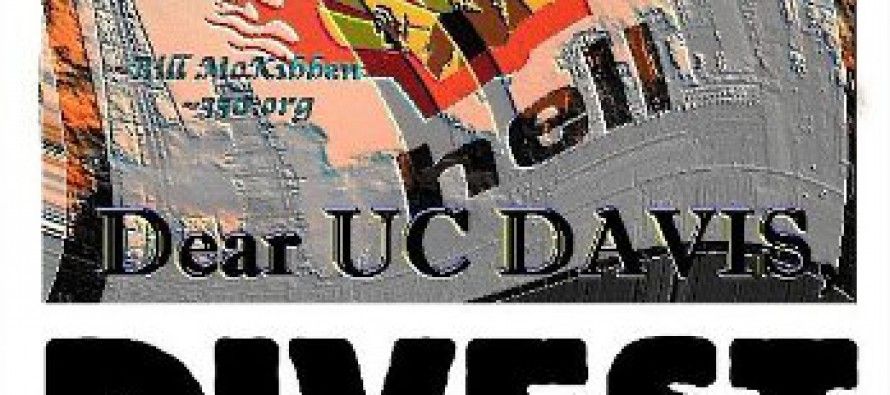 If any state in America displays more of a need for a consistent commitment to pension "best practices" than California, I'm not aware of it.
Some states' main retirement systems may be in worse shape than the California Public Employees' Retirement System or the California State Teachers' Retirement System. But at the local level, there are more government bodies facing ruin in the Golden State than anywhere in the U.S.
And the political influence of the pension status quo-ists is stunning. Gov. Jerry Brown may tout himself as a pension reformer, but the union allies he put in charge of the state Public Employment Relations Board are so militant that they attempted to block a city of San Diego pension reform measure before it even got on the ballot. There are many examples of such reform monkey-wrenching around the Golden State.
Fossil-fuel 'divestment' comes with a price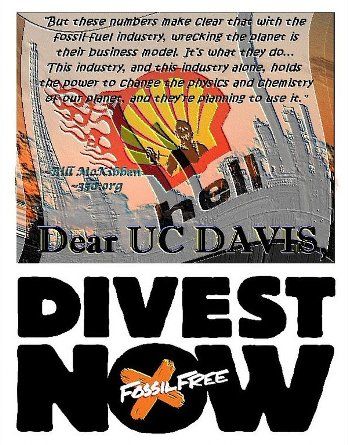 This doesn't change the basic fact that with all the strain that underfunded pensions are causing cities, counties and school districts, it is more crucial than ever that pension funds focus like a laser on generating healthy returns.
But this is California. Smart, responsible governance is for others, not for us.
And so we see the state's emergence as Ground Zero for a movement dedicated to pension fund divestment in a consistently lucrative sector of the economy.
The Contra Costa Times has the details:
"In the 1980s, hundreds of American cities, states and universities sold their investments in South African companies as part of a protest against that country's former apartheid government.
"Now, environmental groups are trying to duplicate that effort, but with global warming polluters in the role of villain. And, just as with South African divestment a generation ago, the Bay Area is at the head of the parade again, prompting cheers from environmentalists and jeers from skeptics who say the whole effort amounts to little more than empty symbolism.
"On Tuesday night, the Santa Clara Valley Water District, a government agency based in San Jose, is scheduled to vote to drop its investments in fossil fuel companies. If the measure passes, as expected, the water district will become the first Silicon Valley governmental agency to join the movement. It also will join Berkeley, San Francisco and Richmond — along with Seattle, Portland and other cities — among a small, but growing group of local governments that have taken similar stands in recent months."
Bailing on oil, gas firms just as they boom
But what makes this especially ludicrous is that the world is going in the opposite direction — toward expanded use of natural gas and oil — despite fears about climate change. That's thanks to the stunning technological breakthroughs that have made energy exploration much more efficient. Don't take that from me. Take that from The New York Times, which devoted a special section to the new energy world on Oct. 26, 2011. Its key takeaway:
"From the high Arctic waters north of Norway to a shale field in Argentine Patagonia, from the oil sands of western Canada to deepwater oil prospects off the shores of Angola, giant new oil and gas fields are being mined, steamed and drilled with new technologies. Put together, these fuels should bring hundreds of billions of barrels of recoverable reserves to market in coming decades and shift geopolitical and economic calculations around the world." …
"'Use whatever hackneyed phrase you want, like tectonic shift or game-changer,'" Edward L. Morse, global head of commodity research at Citigroup, told the Times. 'These sources will dramatically change the energy supply outlook, and there is little debate about that.'"
So environmental zealots are trying to force pension funds to abandon fossil-fuel companies just as they approach a bonanza, courtesy of fracking, horizontal drilling and other newly productive exploration strategies. This is crazy.
Most of the world understands that this new era is coming. This spring, I did a 13-part blog series on all the different nations that have jumped on the fracking phenomenon — Germany, China, Russia, Saudi Arabia, Brazil, Canada, Argentina, Mexico, South Africa, Poland, Algeria, Indonesia and Great Britain.
Energy giants won't suffer — just Californians
But California greens would rather just pretend none of this is happening. And so we'll see pressure on pension funds to divest holdings in fossil-fuel companies even as they solidify their standing as one of the safest, smartest investments for decades to come. Even as they occasion paragraphs like the following from The Economist:
"Exxon Mobil, with a market capitalisation of $417 billion, vies with Apple as the world's most valuable listed company. Royal Dutch Shell is the most valuable firm on the London Stock Exchange. Chevron employs 62,000 people; Total operates in more than 130 countries. In BP's case the big numbers are more calamitous—it may end up paying out $90 billion in fines and compensation stemming from the Deepwater Horizon disaster. But its ability to do so and stay standing is a perverse sign of the company's underlying strength."
Losing a few investments from California pension funds isn't going to hurt these behemoths in the slightest.
Instead, the pain from that decision will have to be borne by Californians dealing with chronic pension shortfalls as a new and near-permanent fixture of local governance.
Great. Just great.
---
---
Related Articles
California is perhaps the most significant state in the union both culturally and economically. One in every eight Americans lives
Eating fish is very healthy. Risks of overfishing are growing. For both these reasons, government officials around the world have
Laura Sucheski: I attended the California Latino Legislative Caucus's speaker series in the Capitol this afternoon for a talk by