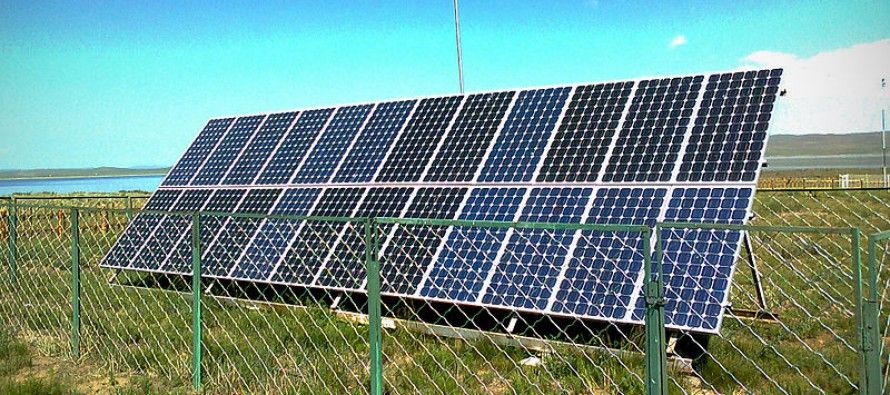 Wealthy rooftop solar homeowners will shift $1.1 billion per year in extra costs onto other electric ratepayers by the year 2020, according to a new study just released by the California Public Utilities Commission.
Who benefits from net-metered solar rooftop systems is a contentious issue.  Sure to add controversy is the CPUC study finding that the median household income for customers with rooftop solar systems is $91,201 per year.  This is compared with a median income of $54,283 for all households in California and $67,821 for customers of the Big Three regulated electric utilities, PG&E, Edison and SDG&E.  Net-metered electric customers had 78 percent higher median income than the median California household income.
The CPUC study, "California Net Energy Metering (NEM) Draft Cost Effectiveness Evaluation," was released Sept. 26.  Net metering is where excess electricity from rooftop solar panels result in rolling a customer's electric meter backwards.  In this case, "net" means what remains after deductions.  In a net metering system, property owners received a credit on their electric bill for all the electricity they generate.  If they produce more electricity than they consume, they get a credit for excess production.
The CPUC study reports about two-thirds of the transfer of costs onto other customers comes from residential solar customers, despite non-residential systems accounted for 56 percent of all the installed electricity capacity (page 7).
Solar advocates already going through the roof
Already, solar rooftop homeowners and members of the solar industry are jumpier than a proverbial cat on a hot tin roof over the findings of the study.
Said Susannah Churchill of Vote Solar, a solar industry advocacy organization, "The study design was stacked against solar.  To do a cost benefit analysis and not include benefits like public health and jobs just inflates the utility claims. Rooftop solar is a threat to the utility business model, and they are doing everything possible to stop its momentum."
However, Churchill made no mention about subsidies (tax credits, tax incentives and installation subsidies paid by ratepayers) solar rooftop homeowners received for their installations. Neither did she mention the stranded costs of conventional power plants that electric utilities have to shift to a smaller base of customers.  In 2011, the CPUC reported that solar rooftop installations received a subsidy from $0.20 to $2.50 per kilowatt of power capacity installed.
Marcel Hawiger of The Utility Reform Network (TURN), a ratepayer advocacy organization funded by the CPUC and donations, retorted: "There's no question that there's a subsidy to solar customers.  Net metering was a policy designed to jump start the solar industry in California, but it's not a sustainable public policy."
Solar rooftop systems are obviously popular with wealthier homeowners who receive the benefits of reduced electric bills.  However, UC Berkeley Energy Institute analyst Dr. Severin Borenstein reports that a rooftop solar system's lifetime costs are $86,000 to $91,000, but the value of the power produced is only $19,000 to $51,000.  Without subsidies and tax incentives and credits, solar systems are not sustainable.
Residential solar panel installers typically only consider residential installations economically feasible for larger, more affluent households that have lots of electric gadgets and appliances.  Widowers or a couple living in a large home are typically not considered eligible for solar rebates, tax credits or other incentives.
Solar profiteering starting to be taxed
In North Carolina, Duke Energy taxes homeowners $16 per month, totaling $4,000 over the 20-year life of the panels.
California Assembly Bill 327, passed by the State legislature Sept. 9, includes a provision to charge up to $10 per month to homeowners of rooftop solar systems not protected by California's low-income CARE program.
And tax attorneys have rendered opinions that the resale of electricity back into the power grid would fall within the definition of taxable gross income.
Private utilities, oil and gas companies pay their share of costs
Seventy-five percent of residential solar systems are leased and, thus, the tax benefits flow to solar companies.  The criticism of solar advocates that rooftop solar threatens the business model of big utilities ignores that big solar leasing companies are the main beneficiaries of tax credits, incentives and ratepayer subsidies.
But the available evidence indicates that private utilities, oil and gas line companies, railroads and airlines are paying a fair share of taxes on their solar rooftop installations.
Below is a selected sample of states that have increased property taxes on corporate and private utility rooftop solar installations.  Ohio taxes private utility and oil and gas pipeline solar installations up to 107.5 percent of the retail price of electricity.
                                                       Solar Property Taxes in Selected States
State
Type Systems Assessed
Property Tax Rate Range on Solar Systems
Tax Owed as Percent of Retail Electricity Price
Arizona
Centrally assessed property
6 to 12%
5.4 to 13.7%
Colorado
Commercial
5 to 10%
7.7 to 22.3%
New Mexico
Centrally assessed property
1.5 to 4.5%
11.5 to 42.1%
Ohio
Large facilities
3.82 to 10.69%
31.4 to 107.5%
Washington
Considered personal property
0.80 to 1.39%
22.1 to 46.8%
"Property Taxes and Solar PV Systems: Policies, Practices, and Issues," North Carolina Solar Center, July 2013.
Centrally assessed property: railroads, telecommunications, telephone cooperatives, gas and electric utilities, electric cooperatives, oil and natural gas pipeline, airlines.
The residential beneficiaries of solar rooftop energy systems have had their day in the sun as a jobs program to stimulate the economy.  But residential rooftop solar energy is unsustainable without passing the buck onto customers who don't enjoy such luxury energy saving systems.
---
---
Related Articles
Writing Wednesday afternoon, a deal just was reached among Gov. Jerry Brown and Democratic and Republican leaders in the Legislature on a water
NFL fans in Los Angeles have gained a new reason to cheer. Despite strong signals just months ago that pro football wouldn't
Feb. 25, 2010 By KATY GRIMES In an effort to shore up some of the state's record deficit, a bill