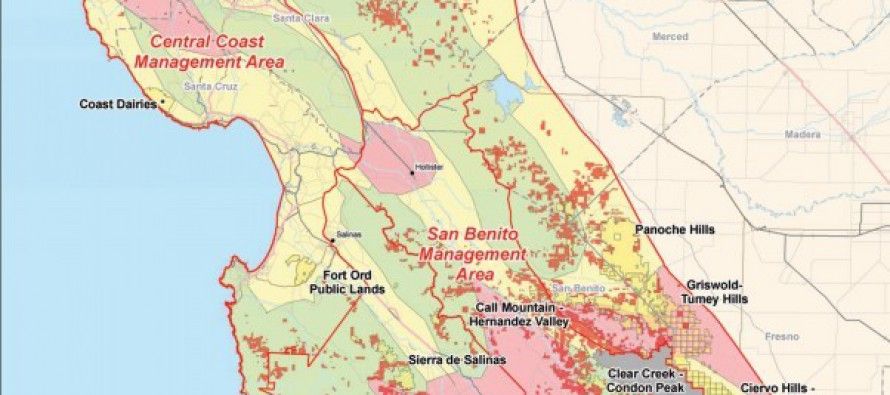 Even with a Democratic supermajority, the California Legislature was unable to pass several bills this year to ban hydraulic fracking. All fracking bills died in committees, or were killed during the legislative process — except for one.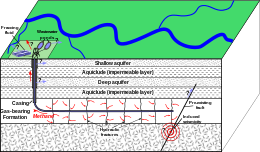 Gov. Jerry Brown signed Senate Bill 4, by Sen. Fran Pavley, D-Agoura Hills. It imposes the most stringent regulations in the country on hydraulic fracturing and other oil and natural gas production.
"Oil companies will not be allowed to frack or acidize in California unless they test the groundwater, notify neighbors and list each and every chemical on the Internet," Pavley said. "This is a first step toward greater transparency, accountability and protection of the public and the environment."
Yet despite 10 amended versions, passage of SB4 isn't what environmentalists wanted. They wanted a complete ban. "The only solution to the fracking threat is a complete ban," MoveOn.org said.
What SB4 does
Bill analysis shows SB4 requires regulations to be created and adopted by the State Division of Oil, Gas and Geothermal, in consultation with the Department of Toxic Substances Control, the California Air Resources Board, the State Water Resources Control Board, the Department of Resources Recycling and Recovery and any local air districts and regional water quality control boards in areas where fracking may occur.
SB4 specifically establishes a "comprehensive regulatory program" for oil and gas well stimulation treatments. It includes, among many other requirements, a new study, the development of numerous regulations and a new permitting process, leaving oversight agencies ample opportunity to add regulations as they see fit.
In a petition demanding Pavley drop the bill, MoveOn.org said, "Continue to be the environmental hero we know you to be and withdraw your bill and fight for a ban on fracking."
"Pavley's intentions were good," MoveOn.org said. "She thought regulations would help protect the environment and the public. But no amount of regulations can insure that fracking can be done safely."
SB4 provides a variety of tools to state regulatory entities:
* Adds regional groundwater monitoring in the vicinity of oil and gas fields;
* Requires the State Water Resources Control Board to "develop model criteria with input from experts and stakeholders";
* Requires the State Water Resources Control Board to perform the monitoring in "high priority areas";
* Adds groundwater monitoring to the well stimulation treatment permit requirement;
* Requires the state to complete a statewide environmental impact report;
* Requires that the ingredient list of trade secret chemical additives used in hydraulic fracking be disclosed.
Although SB4 passed, the above regulations still must be implemented by state agencies. The following years will show whether the regulation is light, allowing for extensive energy development and higher tax revenues; or heavy, as environmentalists wish, keeping California off the bandwagon of the national energy boom.
The sides have been drawn up and the stakes for California are high.
No. 1
October 3, the day the federal government was shut down, a Wall Street Journal story announced, "US Rises to No. 1 Energy Producer." And on the same day, an environmental group quietly released a report calling for a complete ban of fracking.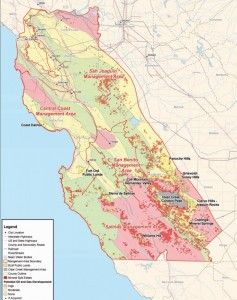 The goal to put more limitations on the oil-and-gas industry would result in the increase in America's dependence on foreign oil, according to analysts. This is perplexing, as environmentalist groups have been leading the cry for decades for the U.S. to decrease its dependence on foreign oil.
California is the fourth-largest oil producing state in the country, recently surpassed by North Dakota. Oil and gas production has been steadily declining in the state, falling by 50 percent since 1985.
California lawmakers have instead turned their attention to wind and solar, and other types of alternative energy, with a focus on implementing the Renewable Portfolio Standard, passed in 2011. The RPS requires the state to be using 33 percent renewable energy by 2020.
Sitting on a potential 21st century gold rush, California is home to the Monterey Shale Formation, a 1,700 square mile oil-bearing shale formation primarily in the San Joaquin Valley, that contains an estimated 15.4 billion barrels of oil. The U.S. Department of Energy estimates the shale formation holds more than 15 billion barrels of oil accessible through advanced oil extraction technologies, including horizontal drilling and hydraulic fracturing, also known as "fracking."
Could fracking save the California economy?
"The U.S. shale-oil boom might roll back the clock to the 1960s, when a U.S. oil surplus (via the Texas Railroad Commission), put Washington, not Riyadh, as the world's swing producer," said Amy Myers Jaffe, in a recent Wall Street Journal op-ed. Myers Jaffe is executive director of energy and sustainability at University of California at Davis Graduate School of Management, and is the former director of the Energy Forum at the James A. Baker III Institute for Public Policy at Rice University.
Could California's fracking industry be the answer to the state's high unemployment, high gas prices, perpetual budget deficits and growing dependence on foreign oil? According to a recent study by economists at the University of Southern California, development of the Monterey Shale between 2015 and 2030 could:
* Create as many as 2.8 million new jobs;
* Grow personal income by an average of up to 10 percent;
* Generate up to $24.6 billion in new tax revenues for state and local government services.
North Dakota and Texas have developed hydraulic fracturing for oil production. Both states have seen significant drops in unemployment, as well as enormous increases in tax and income revenues.
Prosperity produced by the shale boom has been so abundant that people are earning six-figure incomes with little or no experience working in the oil fields.  In some parts of North Dakota, unemployment has gone below 1 percent, and a town in Canada called Fort McMurray was nicknamed "Fort McMoney" because of the wealth of good jobs available.
Misinformation on fracking
But according to MoveOn.org, fracking is dangerous to the environment. "Five percent of well casings leak immediately and 50 percent within the first 20 years," MoveOn.org said on a petition to stop SB4. "Toxic chemicals will get into the ground water. It is happening everywhere. And there are leaks and spills of toxic frack fluids and wastewater happening everywhere."
"However, even if fracking could be done safely, it still uses too much water in a state experiencing chronic drought," MoveOn.org added. "Injecting the wastewater back into the ground has caused earthquakes in states not even known for earthquakes. Fracking could destroy the food and wine industries, which are more important economically to the state than oil."
Statements like MoveOn.org's are incorrect, according to a University of Michigan report on hydraulic fracturing. "Fracking is limited to the process of injecting fluids into a well — just a few days of a multi-month operation (not counting leasing and permitting).
"This widespread misunderstanding explains why the repeated lies have taken hold. One of the most rampant lies about fracking made by the environmentalists is about water."
Environmentalists against fracking
Food and Water Watch, Center for Biological Diversity, Physicians for Social Responsibility, and the Sierra Club warn oil development in California could negatively impact endangered species, including the San Joaquin kit fox, the California condor, the blunt-nosed leopard lizard, South Central Coast steelhead and native oak woodlands.
These fracking opponents said one of their main objections to SB4 is a provision in the bill to protect the "trade secrets" of the oil companies, and make it a crime to disclose them. "While the bill requires the disclosure of some of the chemicals used in fracking, the bill still allows the companies to claim trade secret protections on others," MoveOn.org said.
"Fran Pavley, withdraw your bad fracking bill," the MoveOn.org petition said.
But Pavely did not, and instead, SB4 was passed by the Legislature and signed by the governor.
---
---
Related Articles
Former California Highway Patrol Commissioner Mike Brown — a person of interest in several CHP scandals and mysteries — was
In what has become an annual tradition in Sacramento, Democratic legislators have killed a bill to provide more flexibility in
Critics of the U.S. Supreme Court's decision in the Citizens United case cheered a ruling by the California Supreme Court, which