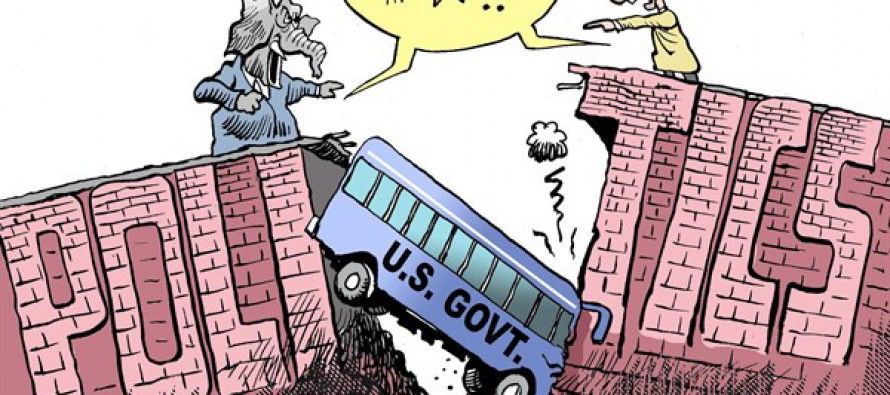 It's long been conventional wisdom that little, if anything, can be accomplished in the nation's capital. The government shutdown, essentially a worst-case scenario of gridlock, only further reinforces the point. Story after story shows how toxic relationships, divided government, and polarized constituencies have made the last few years particularly unproductive in Washington, D.C.
Meanwhile, California — under a one party, filibuster-proof rule — is undergoing rapid transformation, ill-advised or not. Scores of bills affecting virtually all Californians were passed.
One policy area in which California — home to Silicon Valley — has significantly sped up change is online privacy. Gov. Jerry Brown has signed several bills that make important changes to online privacy law, an area that has seen little action in D.C. Even more interestingly: the California legislature actually passed each online privacy bill with either unanimous or significant bipartisan support.
In September, Brown signed into law legislation that would give minors an "eraser button" for online activity. Currently, social networks like Facebook and Twitter allow users to delete posts; the law requires all websites to allow minors to delete content they generated — and to clearly explain how to go about it. The bill passed the Assembly 62-12 and the state Senate 38-0.
On October 1, on the same day the partial federal government shutdown began, Brown signed into law a bill that would make posting "revenge porn" — the practice of sharing nude pictures from a previous romantic partner online — a crime. The bill passed unanimously in the Senate. Only Assemblyman Tim Donnelly, R-Twin Peaks, opposed the measure in the Assembly. Although critics charged that the law is filled with potential loopholes that make prosecution difficult, most hailed it as at least an imperfect step in the right direction.
AB370
The most substantive legislation that's became law, though, is AB370, a bill signed into law last month after passing through the Senate and Assembly unanimously. The Verge explains how the law works:
[AB 370]…requires internet companies that collect personally identifiable information to declare how they respond to Do Not Track requests. The idea is to pressure advertising networks like Google's AdSense and Facebook's FBX to be more transparent about how they track users' activity around the web.
Currently, users can only ask companies not to track their activity without knowing whether or not the company will comply. The law forces the companies to do so. It's a popular law among internet privacy advocates who have hoped for federal legislation that would address the problem….

Brown's signature comes as Do Not Track's future has been called into question at the national level. Earlier this month, a key online advertising industry group pulled out of discussions to create a national Do Not Track standard. The Digital Advertising Alliance, a trade group that represents advertisers, said discussions with the World Wide Web Consortium (W3C) had "reached the end of [their] useful life." It was the latest in a series of setbacks that has seen the W3C miss multiple deadlines to craft a final proposal for the Federal Trade Commission and Congress to review.
Gov. Brown, a man who has always harbored national political ambitions, likely will not make another run for president. But he hasn't given up on trying to affect national politics. Whether or not Do Not Track legislation gains traction at the federal level will be testament to just how powerful Brown's voice remains on the national stage.
Currently, no federal lawmakers have announced plans to advance such legislation. It last had a chance in 2011, when Sens. John Kerry, D-Mass., (now the secretary of state) and John McCain, R-Ariz., pushed a bipartisan reform bill.
---
---
Related Articles
JUNE 7, 2011 By WAYNE LUSVARDI  The word "mandate" sounds like something absolutely essential and mandatory. However, when it comes
APRIL 28, 2011 By JOHN SEILER California's tax-increase cult is lobbying to grab every last dollar it can tax —
Taxes are taxes – even when collected by a city on a municipal service. That's the recent ruling by California's 3rd