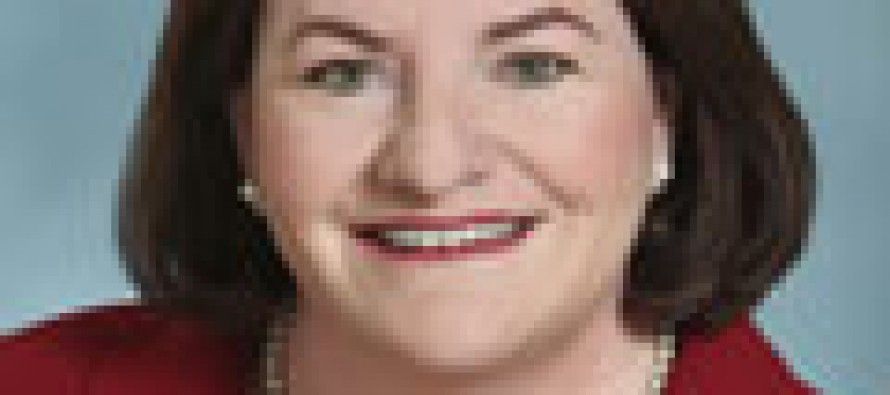 A bill allowing nurse practitioners to perform abortions was signed into law by Gov. Jerry Brown this week.
AB 154 by Assemblywoman Toni Atkins, D-San Diego, will allow nurse practitioners, certified nurse-midwives and physician assistants to perform abortions.
Ironically, the 1973  Supreme Court decision in Roe v. Wade was made to put an end to unsafe abortions, performed by non-physicians. The decision made it possible for women to get safe, legal abortions from well-trained physicians.
An important Democrat political issue and campaign strategy for many years has been the claim that women needed access to doctor-performed abortions instead of illegal back-alley abortions by non-physicians.
"Many women died or suffered serious medical problems after attempting to self-induce their abortions or going to untrained practitioners who performed abortions with primitive methods or in unsanitary conditions," the National Abortion Federation wrote in its "history of abortion." "During this time, hospital emergency room staff treated thousands of women who either died or were suffering terrible effects of abortions provided without adequate skill and care."
This time around, Planned Parenthood claims this bill is necessary to "integrate abortion care into current practice settings."
The San Diego ACLU calls AB 154, a "reproductive health bill."
Companion bill — AB 980
Assemblyman Richard Pan, D-Sacramento, authored another bill, AB 980, which will remove the current requirements that abortions are to be done in a medically surgical and sterile setting, with a post-abortion recovery area adequate for recovering patients, and a counseling area that is maintained and provides privacy for patients requesting it. Gov. Brown signed AB 980, as well.
Planned Parenthood, the bill's sponsor, says the existing requirements are contrary to public interest and are even unconstitutional.
AB 980 "Prohibits the CBSC from adopting building standard regulations for construction requirements that differ between primary care clinics providing medication or aspiration abortion services and certain other primary care clinics."
Access to abortion clinics
Atkins and proponents of the bill claim many women in California do not have access to abortion clinics, and end up waiting longer to obtain an abortion.
But as of 2009, California had 107 Planned Parenthood clinics around the state, the most of any state in the country. And that is just Planned Parenthood clinics; there are many clinics affiliated with Planned Parenthood, and many private doctors perform abortions.
Misinformation campaign
"Fifty-two percent of the counties do not have accessible abortion providers," state Sen. Hannah-Beth Jackson, D-Santa Barbara, testified at one committee hearing on AB 154. "Women must delay care or drive long distances, especially in rural areas."
Jackson said there is a growing shortage of facilities to assist women with their "reproductive decisions."
Statistics
Unfortunately, authoritative abortion numbers are hard to come by. Statistics come from two sources, the federal Centers for Disease Control and the The Guttmacher Institute, a private foundation.
California has not complied with CDC requests for abortion data in many years. And since CDC California totals are routinely incomplete, lawmakers turn to the Guttmacher Institute for data. But without data from California, Guttmacher reports are not reliable for our state.
California does not keep statistics on how many abortions are performed each year. Nor does the state report abortion statistics to the Center for Disease Control, as 48 other states do. So claims of a reduction in abortion access are questionable.
Overall, the U.S. abortion rate for 2009 was 15.1 abortions per 1,000 women of child-bearing years, 15 to 44 years old, according to the CDC. The abortion ratio was 227 abortions per 1,000 live births.
Guttmacher Institute
The Guttmacher Institute, the source of most abortion data, was founded in 1968 by Alan F. Guttmacher, former Planned Parenthood president and former vice president of the American Eugenics Society.
Planned Parenthood receives more than $360 million each year from taxpayers. It continues to fund the Guttmacher Institute, which has an annual budget of approximately $17 million. The Institute's annual report lists more about its sources of funding.
Perspective
"The impact on lives, on the mother and the baby, and yes, there is a baby, is a leveling down of health care for women," said Sen. Jim Nielsen, R-Gerber, at a committee hearing for AB 154. "It's not a 'procedure' — it's an operation. This is very dangerous."
---
---
Related Articles
Katy Grimes: As expected, in the Assembly, the budget bill, and three trailer bills (including the favor-laden transportation bill) went
The more I watch the law-enforcement complex at work, the more I think our criminal-justice system is often akin to
Tomorrow, May 14, I'll be putting up an analysis of Gov. Schwarzenegger's May Revise of his budget proposal for fiscal