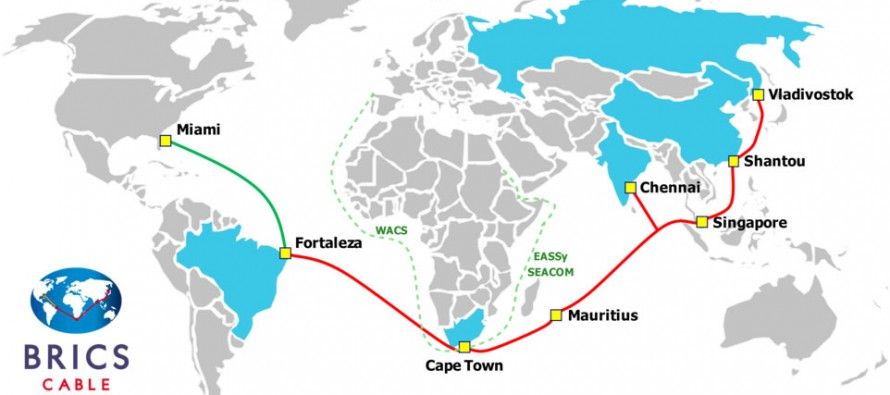 Since California invented the Internet more than four decades ago, we've ruled the digital roost. Others have contributed, such as CERN in Switzerland and companies in other high-tech centers in America, such as Austin, Tex. and Boston's Route 128. But Silicon Valley remains the place you wanna be if you want to be at the top. Facebook located here from Massachusetts, not the other way around.
That could change as foreign countries have become upset at the NSA's ubiquitous snooping, even on friendly countries. According to The Hindu:
Brazil plans to divorce itself from the US-centric internet over Washington's widespread online spying, a move that many experts fear will be a potentially dangerous first step toward politically fracturing a global network built with minimal interference by governments.
President Dilma Rousseff has ordered a series of measures aimed at greater Brazilian online independence and security following revelations that the US National Security Agency intercepted her communications, hacked into the state-owned Petrobras oil company's network and spied on Brazilians who entrusted their personal data to US tech companies such as Facebook and Google.
And according to WashingtonsBlog.com about BRICS (stands for Brazil, Russia, India, China and South Africa):
A consortium of telecom and undersea cable companies competing for the contracts for the proposed BRICS cable show what they think the project should look like [see above graphic]…
The BRICS countries have the muscle to pull this off.  Each of the BRICS countries are in the top 25 largest economies in the world. China has the world's 2nd largest economy, India is 3rd, Russia 6th, Brazil 7th, and South Africa 25th….
China is also dropping IBM hardware like a hot potato due to security concerns.  Intel and AMD may not be far behind.
Economic powerhouse Germany is also rolling out a system that would keep all data within Germany's national borders.
If these countries drop our technology to avoid NSA snooping, that will mean fewer jobs for Americans, especially Californians. Once again, our own government will have sabotaged us.
This reminds me of the old Soviet Union, which closely controlled technology. For example, every copier had to be licensed, with examples of each copier's "footprint" — every copier left telltale marks in its copies, sort of like fingerprints — kept on file with the KGB. Thus, if a copier was used to produce copies of Aleksandr Solzhenitsyn's "The Gulag Archipelago," and the copies were discovered after a dissident was tortured, the origin of the copies also could be found, and the rebels arrested.
Computers, including the few personal computers imported from the West, also were tightly controlled.
Such tight security retarded scientific development, which depends on the free flow of information. Which in turn retarded the Soviet economy until it finally collapsed in 1991.
Et tu, America?
---
---
Related Articles
If you're a conservative or libertarian who's not just mad but astounded by how much the media protect Barack Obama,
On Friday, the California High-Speed Rail Authority released a new business plan for the bullet train project. The authority's document
Steven Greenhut: San Francisco Public Defender Jeff Adachi's modest pension reform measure has drawn the predictable lawsuit from the city's