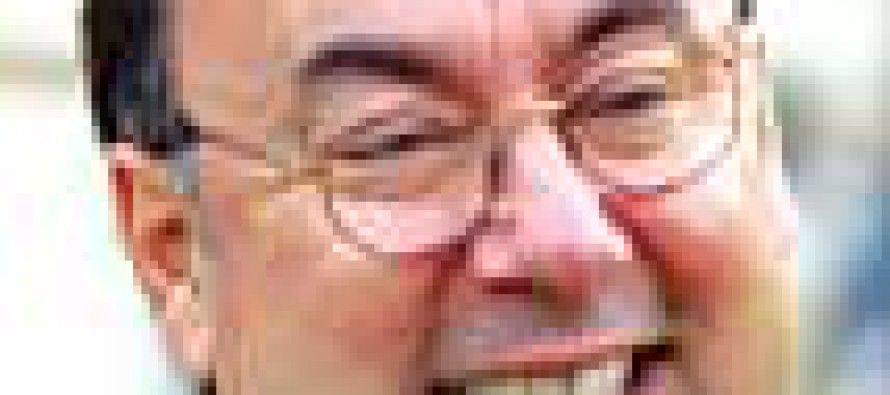 It's interesting to see what stories the big newspapers choose to run, and more interesting to see what they ignore. Rather than never letting a good scandal go to waste, big media is part of making the news, or keeping some news quiet.

More than one week ago, the Hews Media Group broke a big story about California State Assembly Speaker John Perez collaborating with former Assemblyman Tom Calderon and Central Basin Municipal Water District officials, "in an attempt to coerce three Maywood Mutual Water Districts into taking on unwanted projects that if they did not accept, the districts, as Calderon said, would be 'dissolved with a stroke of a pen.'"
One of the water districts' general managers later asked who Tom Calderon was, with Calderon answering, "I was a State Assemblyman, my other brothers were Assemblymen too, so (laughing) we got the politics covered."
The projects would have landed Calderon and his allies, as well as the Central Basin Municipal Water District, a lucrative $25 million dollar consulting contract to "fix problems" that one Maywood Mutual Water District General Manager insisted twice in the audio recording "we don't have, or we were already working with the WRD to fix," Randy Economy and Brian Hews reported.
Hews Media Group has three audio tapes of the meetings and deal making, which are now in the hands of the FBI.
"Calderon is heard on the audio recording saying he was 'summoned' by Speaker Perez and the Los Angeles Mayor Antonio Villaraigosa to call the meeting that included Enrique Gasca, one of Perez's top staff lieutenants, CBMWD General Manager Art Agiular, Sergio Palos, General Manager of MMWD #1, Gustavo Villa, GM of MMWD #2, and Bob Ruhlf, who is the GM in District #3," Hews reported.
This is big news worthy of a RICO investigation. RICO is the federal Racketeer Influenced and Corrupt Organizations Act, passed in 1970, to eliminate the ill-effects of organized crime on the nation's economy.
But since the Hews Media Group October 24 story, it's been only crickets in the mainstream media.
The other Calderon scandal
Instead, most news outlets are focused on the latest scandal surrounding Sen. Ron Calderon, D-Montbello, Tom Calderon's brother and chairman of the Senate Select Committee on California's Film and Television Industries. He stands accused of offering to help provide a state tax credit for films that cost less than a $1 million.
On Saturday, I published a story about Freshman Assemblyman Ian Calderon, D-Whittier, Ron's nephew, authored two bills in 2013, AB 344 and AB 533, also involving the movie industry. And, Freshman Assemblyman Ian Calderon, 28, was given the chairmanship of the Arts, Entertainment, Sports, Tourism and Internet Media committee, by Speaker John Perez.
Again, it's been crickets in the main stream media.
It is likely that representatives of Assembly Speaker Perez made some phone calls discouraging further reporting of his Calderon connection. Hews Media Group reported that the Los Angeles Times was also provided with the audio tapes, but refused to do the story.
The meeting, the deal
At the time of the meeting, Hews Media Group reported that records show Calderon was being paid $11,000 per month by Central Basin Municipal Water District for "public affairs."
Aguilar begins the meeting with an explanation of why they were "summoned" by Perez and Villaraigosa and then says to the Maywood Mutual Water Districts general managers, "anything can happen if the money is there."
"Almost three minutes into the meeting, Enrique Gasca enters the room and is introduced as Speaker Perez' Director by Calderon," Hews wrote. "Calderon goes on to say, 'if we can't make this (the project) happen we are all in a lot of trouble, in terms of things you want from Sacramento and his (Speaker Perez) ability to retaliate or encourage things… I have never seen a Speaker who does not get what he wants.'"
Calderon continues: "Here's the deal, we need to be proactive, if we are not, if we do not put a plan together we can all support, the MMWD's can be dissolved with (Calderon snapping his fingers) a 'stroke of the pen', it can be done," reported Hews Media Group.
"One of the GM's angrily says, 'and this is your solution to better quality water?'"
"Calderon answers him, 'it (the water quality) doesn't matter, the (goal of the project) does not matter.'"
The bill that Calderon was talking about was Assembly Bill 240, first authored by Perez after he became Speaker. The current bill was authored by Assemblyman Anthony Rendon, D-Lynwood.
The bill was also being pushed by former Assemblyman Tom Calderon, and only targeted the Maywood Mutual Water District.
AB 240 was signed into law by Gov. Jerry Brown.  According to Rendon, "AB 240 addresses the water quality problems in the 63rd Assembly district by requiring mutual water companies like those that that deliver water to Maywood's residents to comply with the Brown Act and the Public Records Act—two icons of public agency law."
The audio recording has Calderon telling the group that "the quality of the water is not an issue, but painting a perception that the water is bad is the intent and if the water is presented as being bad, then the money will be there."
He goes on to say, "if we can do that, then that will make him (Speaker Perez) feel comfortable enough to go ahead and move forward (to disburse the $25 million). He (Perez) will want to have an independent agency receive the disbursement-Calderon indicates that CBMWD as the agency-and would be the appropriate entity to control the process."
Twenty minutes into the meeting one of the Maywood water districts general managers asks "what do you want us to do?" Calderon's response was, "as long as it is agreeable to us (Calderon, Aguilar), I don't think the Speaker (Perez) is going to care how it is done, as long as it is getting there," Hews reported.
Aguilar then prompts the GM's for a "needs list" and tells them that, "it is in the best interests of you and your owners to cooperate with us and Speaker Perez."
"In what was probably indicative of the entire meeting, one GM says to Aguilar, 'so you want me to give you a list of things that I need to replace to solve a problem I don't have.'" Aguilar's response was a loud laugh followed by "yeah."
For the audio recordings, click HERE.
---
---
Related Articles
Oct. 30, 2012 Katy Grimes: UPDATE: Since I wrote about Gov. Jerry Brown's awkward confrontational moment with a Los Angeles
Katy Grimes: In a horrific display of animal viciousness, a pit bull dog owned by one of Sacramento's illustrious "homeless"
Each of us deals in his own way with The Insanity That Is California: the stultifying taxes, the bankrupting deficits,