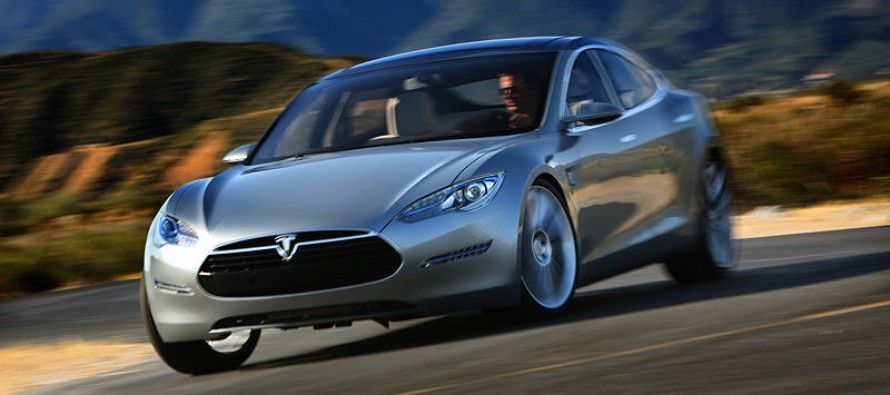 When opponents of Proposition 30 said it would kill jobs, Treasurer Bill Lockyer backed it anyway:
"I worry a little bit about fairness, although when you look at the income distributions in the last 20 years and see that essentially 80 percent of the people in California have either stagnated or fallen backward, 20 percent are the folks that actually have more disposable income, maybe progressive income taxes are relevant and fair in that kind of environment.
"However, you do get to the top pretty quick, and the potential for out-of-state migration is substantial enough that we have to be very sensitive about those rates."
His tune is a little different this year:
"Tesla Motors Inc. got the authority to save up to $34.7 million in California sales and use taxes on its purchase of up to $414 million in equipment to expand motor car production in California.
"The Palo Alto-based electric car company applied for and got tax credits for achieving state incentive goals such as being a net benefit to the community, improving air quality, creating construction jobs, creating permanent jobs and developing California research and development facilities.
"State Treasurer Bill Lockyer announced the credit Tuesday following the meeting of the California Alternative Energy and Advanced Transportation Financing Authority, which voted to approve the credit."
But the main beneficiaries will be rich people, such as Tesla founder and billionaire Elon Musk; and rich people who purchase the expensive cars.
The tax credit is especially welcome to Tesla's investors after their stock tanked Friday following news a Tesla car's meltdown in a garage in Irvine, against which the firm is fighting back.
But the question arises: If tax credits for Tesla create jobs, why not tax credits — or cuts — for everybody?
---
---
Related Articles
Steven Greenhut: California Attorney General Kamala Harris and her union allies no doubt have amused themselves at the way they
Feb. 26, 2013 By John Seiler An axiom of Econ. 101 is: Lower cost increases demand. That's what's happening to
Katy Grimes: The State Water Resources Control Board, the agency responsible for ensuring "the highest reasonable quality for waters of