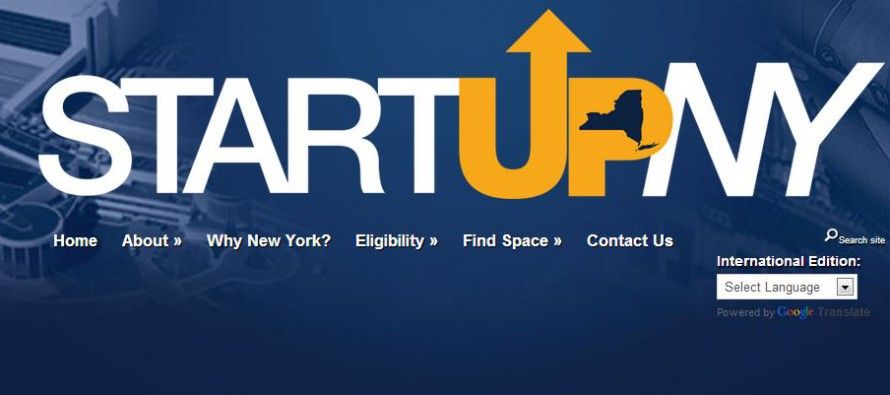 Gov. Jerry Brown was not amused this past February when Texas Gov. Rick Perry made a four-day recruiting trip to California, hosting meet and greets with CEOs and other business executives in Silicon Valley, San Francisco, Los Angeles and Orange County.
Perry invited the CEOs and execs to relocate their companies to the business-friendly Lone Star State. If they were unready to completely abandon California, he told them, they could expand their operations to such Texas cities as Austin, Houston or Dallas.
Brown downplayed radio spots featuring Perry, a Republican, which aired in selected California media markets. "It's not a serious story," Brown, a Democrat, told reporters at a Sacramento business event.
"It's not a burp," said Brown, flippantly. "It's barely a fart."
By contrast, California's governor hasn't been nearly as dismissive of a television commercial promoting New York's business climate that aired here in the Golden State during December.
"With over $1 billion in new incentives and tax breaks, this is an economy that launched over 50,000 new businesses last year alone," the TV spot boasted. "Find out how to move or grow your business," it concluded.
Now, the commercial didn't directly mention the Golden State (perhaps out of New York Gov. Andrew Cuomo's deference to Brown, a fellow Democrat). But it almost certainly was a shot across California's bow.
Indeed, like California, New York long has had a reputation for onerous businesses taxes. In fact, in the Tax Foundation's 2014 State Business Tax Climate Index, the Golden State ranks third worst, while the Empire State ranks worst.
Tax cuts
But while Sacramento continues to saddle California businesses with ever-higher taxes, Albany has launched a bold new tax cutting initiative that will make New York State a hotbed for startup businesses and a magnet for out-of-state companies seeking a low-tax environment in which to grow their business.
START-UP New York (State University of New York Tax-free Areas to Revitalize and Transform Upstate New York), as the initiative is called, is meant to transform SUNY campuses into tax-free communities for new and expanding businesses. It is the signature achievement of Cuomo's governorship.
Businesses that locate in those communities will pay no state taxes for 10 years. No income tax. No state or local business or corporate taxes. No sales tax. No property tax. No franchise fees.
It's not hard to imagine that more than a few California CEOs have seen the START-UP New York commercials on cable and have given some thought to taking the Empire State up on its offer of ten years of no taxes.
Some of those CEOS could be heads of California-based Fortune 500 companies so fed up with Golden State's onerous business tax climate that they just might be persuaded to move their companies cross country to New York.
---
---
Related Articles
The grousing over Gov. Jerry Brown's April order of sweeping cutbacks in water use — from 12 percent to 36
Chairing a panel on California's would-be approach to legal marijuana has tamped down his enthusiasm for pot permissiveness, said Lt. Gov.
JUNE 13, 2011 By WAYNE LUSVARDI Call it "pollution pork." Gov. Arnold Schwarzenegger has been gone only five months and