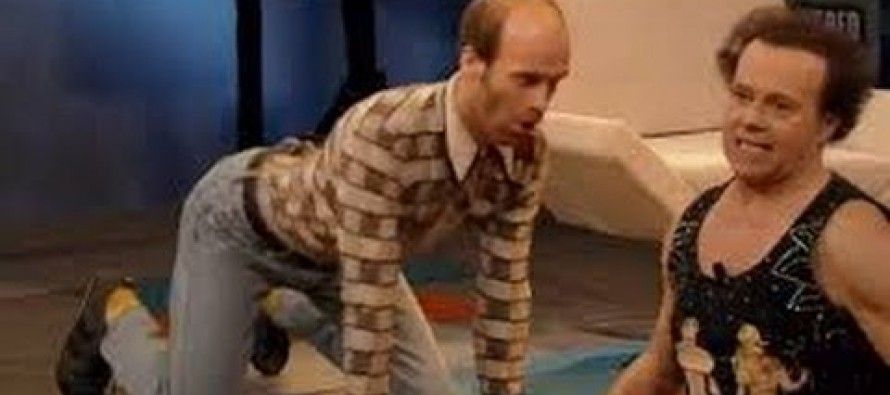 Obamacare's most vocal critic in the California Legislature has announced that he will be filing a lawsuit Wednesday against Covered California.
Sen. Ted Gaines, R-El Dorado Hills, has recently sparred with Covered California's director, Peter Lee, over accountability pertaining to the exchange's advertising budget. Details of the lawsuit will not be released until Wednesday.
A press release said the lawsuit will "protect consumers from additional harm resulting from the Obamacare disaster and ensure ratepayers and taxpayers are not gouged by Covered California's reckless spending."
CalWatchdog.com was the first to report that Gaines demanded an accounting of Covered California's expenditures for an eight-hour web stream featuring a gyrating Richard Simmons in a lurid dance-off. The Jan. 16 event was part of an ongoing, celebrity-laden marketing campaign titled, "Tell a Friend, Get Covered."
Covered California did not respond to Gaines' letter, but told CalWatchdog.com that the campaign cost $1.37 million and would span five months, ending March 31. After Gaines discovered the cost, he formally requested a state audit of Covered California's marketing budget, saying he was concerned about a $78 million shortfall to the agency in 2016 when federal grants run out.
Gaines, who has a family-owned insurance agency, is a candidate for California's insurance commissioner on the 2014 ballot.
Media scrutiny
For its part, Covered California says it's a new agency that is trying to be prudent and becoming self-sufficient doesn't happen overnight. California law prohibits the exchange from taking money from the state's general fund.
"We always anticipated a high level of media scrutiny, and we just hope that all the good work we're doing doesn't get lost in the noise," said Covered California spokeswoman Anne Gonzales. "Amidst all the debate, we are staying focused on the fact that, despite all our challenges, hundreds of thousands of people are trying to sign up for coverage, which reaffirms our mission and boosts our potential financial sustainability for the future."
Covered California has nearly 2 million people enrolled or going through the application process, according to the latest figures available. However, more than a million people have lost their insurance policies in California, Gaines said.
The agency faced a glitch in its computer software last month, causing the site to freeze when consumers were attempting to enroll. The site was taken off line for several days and affected 21,000 people. Covered California called it a software malfunction. The Associated Press wrote that the site had a "potential security flaw."
---
---
Related Articles
In an uncertain political landscape, cap and trade in California faced a fresh hurdle as hearings began before an appeals
Douglas Coe, an engineer under the employ of the California Department of Transportation, spent years working on the retrofit
Physically injured and in his 75th year, Senate Democratic Leader Harry Reid, D-Nev., has opted against seeking reelection in 2016. Victim