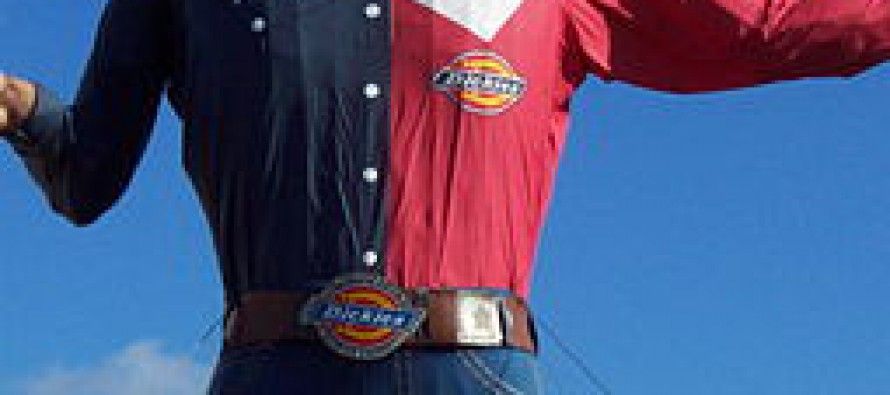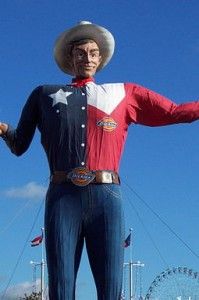 Texas Gov. Rick Perry is returning next week to the Golden State. Maybe this time, California Gov. Jerry Brown will take him seriously.
Perry made a four-day recruiting trip to California in February of last year, visiting San Francisco, Silicon Valley and Los Angeles. He met up with CEOs and other high-ranking corporate honchos.
In advance of his visit, the Texas governor aired radio spots in selected markets here in California extolling his state's business climate. "Come check out Texas," the commercials urged.
Brown was dismissive. When reporters asked him about Perry's West Coast trip, California's governor haughtily replied, "It's not a serious story, guys." As to Perry's radio campaign, which cost a reported $24,000, Brown sneered, "It's not a burp. It's barely a fart."
Well, obviously Perry's recruiting trip and low-dollar media buy (which generated earned media worth 10 times as much) yielded results. Just last month Occidental Petroleum, the nation's fourth-largest oil and gas company, announced that it is moving its corporate headquarters from Los Angeles, where it was founded in 1920, to Houston.
Oxy's relocation, said Perry, "is further evidence Texas has built the most dynamic, pro-growth economy in the nation."  Indeed, with the oil company's move to Houston, Texas has supplanted California as the state with the most Fortune 500 companies.
And Perry is not through. Having successfully wooed Oxy, having previously persuaded such California-based companies as Hewlett-Packard, Apple, Google, Facebook, Petco, Cisco Systems, eBay and Intel to expand their operations in the Lone Star State (rather than in California), the Texas governor believes that other California companies are ripe for the plucking.
Chevron next?
That could very well include San Ramon-based Chevron, the oil and gas giant that is the highest-ranked California corporation in the Fortune 500.
Last year, Chevron announced plans to build a 50-story office tower in Houston and transfer hundreds of its California employees to Texas. Construction of the tower has been put on hold – for now. But it's not hard to imagine Chevron following Oxy's lead and moving its headquarters to Houston.
Brown may be inclined to attribute Occidental Petroleum's departure to Texas and Chevron's interest in the Lone Star State to the fact that Houston has emerged in recent decades as the center of the U.S. oil industry (a distinction California actually held once upon a time).
But it's not just oil companies that find appealing the "low taxes, predictable regulations, fair legal system and skilled workforce" Perry promises. Indeed, just last month, Charles Schwab announced that it is relocating 1,000 employees from its San Francisco headquarters to out-of-state locales.
"Looks like more California jobs coming to Texas," Perry tweeted following Schwab's announcement. And there may be many more still after the Texas governor's latest California visit next week.
---
---
Related Articles
  Charles Schwab is shorting California. The online brokerage, a Fortune 500 corporation, announced recently it is relocating 1,000 jobs
Wells Fargo, the iconic San Francisco-based financial services giant, already faces unprecedented government punishment for major scandals revealed in recent
John Seiler: I've been keeping tabs here on the hypocrisy of ex-Gov. Arnold Schwarzenegger's love of gigantic, gas-guzzling dinosaurs. Since