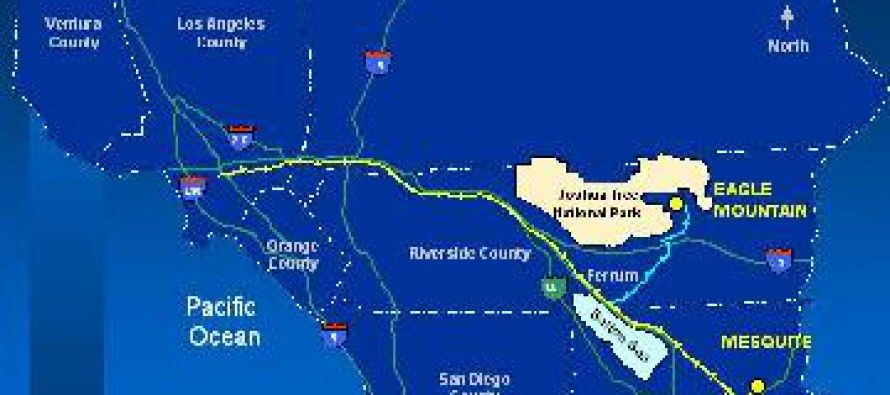 This story in the Orange County Register illustrates a common CalWatchdog theme: In the private sector, incompetence leads to companies failing and people getting fired. But in government, all too often incompetence comes without consequence:
"The Sanitation Districts of Los Angeles County have spent a decade and $430 million building a railway system to haul trash to a desert landfill, but the system is sitting idle because it is too expensive to use.
"Instead, Los Angeles County is dumping its trash in Orange County, where space in the Brea and Irvine landfills is plentiful and half the $80-per-ton cost of using the trash train."
Unneeded because of 'over-saturated' market
"County sanitation officials acknowledge that they miscalculated when planning the trash train, and they say it won't be economical enough to use for at least five years, maybe not for 15 years. And an independent environmental engineer who monitors trash markets in California said it could take even longer.
"'The market is over-saturated with capacity and is extremely competitive,' said Evan Edgar of Edgar & Associates Inc., a Sacramento-based environmental engineering and lobbying firm. 'Southern California has 2 billion cubic yards of remaining disposal capacity that could easily last the next 100 years.'
"Meanwhile, the sanitation districts' new rail stations, bridges and track that connect the Puente Hills trash-sorting facility to Union Pacific rail lines running 200 miles into the desert will remain on standby. Estimated cost: $300,000 per year, said Charles Boehmke, head of solid waste management for the district."
The story explains the thinking that led to the fiasco, which boils down to, "it seemed like a good idea 20 years ago."
But that's not nearly good enough. Even in 2014, $430 million is still a ton of money to spend on a white elephant. Heads should roll, apologies should be made, "never-again" promises should be issued.
That, however, is not however government works. It's Other People's Money that bureaucrats are wasting, so, yunno, who cares?
But at least Jerry Brown will like the story. He can defend his own train fiasco by saying, hey, it seemed like a good idea 20 years ago.
---
---
Related Articles
The $1.3 billion first phase of a project to build and modernize 11 state office buildings lacks adequate accountability and oversight and
John Seiler: Do they take us for fools? I guess they do. Gov. Jerry Brown, Democrats running the Legislature, potentially
March 7, 2013 By Katy Grimes If you love liberty, you were probably among the millions of Americans watching U.S. Senator