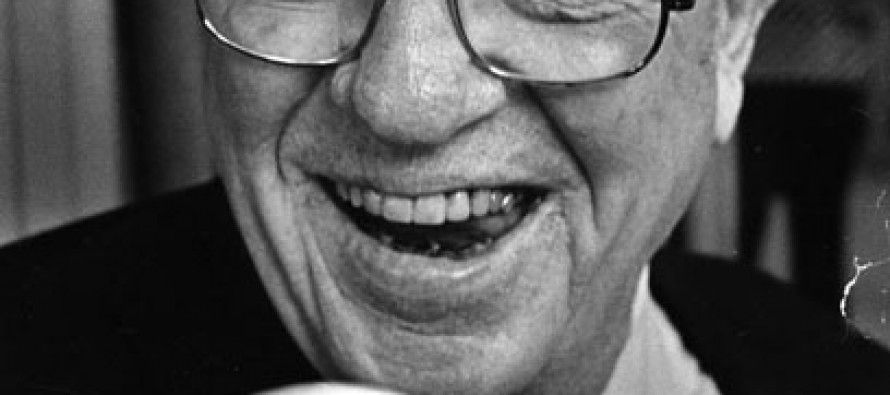 Proposition 13 still garners broad support across California 36 years after the tax-limitation measure was passed.
According to the latest opinion poll conducted by the Public Policy Institute of California,  support for loosening Prop. 13's two-thirds vote requirement for approving local parcel taxes for schools has dropped from 46 percent in April 2011 to 39 percent in April 2014.
Democrats have lost their supermajority in the state Senate this year when three senators were suspended from office due to scandals. Thus, the Legislature is unlikely to be able to surmount Republican opposition to any modification of Prop. 13.
The two-thirds requirement for passing school construction bonds already was dropped to 55 percent when voters passed Prop. 39 in 2000. The PPIC question was about doing the same thing for school parcel taxes.
The PPIC poll is the first to measure any change in public opinion on taxes since the passage of Proposition 30 in Nov. 2012. It increased income and sales taxes $7 billion to fund revenues for K-12 public schools.
The PPIC poll also found that, compared to when it asked the questions in 2011:
6 percentage points fewer would vote Yes on a school parcel tax, down to 48 percent.
10 percentage points fewer believe funding for public schools is "not enough," down to 49 percent.
The only school-related tax for which slightly stronger support was expressed was for school construction bonds, up 2 percentage points to 55 percent.
However, the track record so far for passing such taxes already is high. "Since 2001, the statewide passage rate for local school bonds has been 81 percent and for local school parcel taxes, 60 percent," reported EdSource. However, it said the PPIC poll could mean "trouble ahead" for future school tax ballot measures.
Whether the PPIC poll actually indicates a slight shift downward in approving such local taxes will be seen next month in the primary election.
Democratic voters
The percentage of likely majority Democratic Party voters, 44 percent, did not change since 2011. Thus, because PPIC surveys quotas of likely voters by political party registration, there was no change in the percentage of Democratic voters polled from 2011 to 2014.
Change of Likely Voters Opinions on K-12 Public School Taxes from 2011 to 2014
Percent of Likely Voters Who:
Registered as Democrat/
Republican/
Decline to State
Would Vote Yes If School Bond on Ballot
Would Vote Yes on School Parcel Tax
Say State Funding 'Not Enough' for Public Schools
Would vote to reduce 2/3 vote requirement of Prop. 13
2011
44%/31%/20%
53%
54%
59%
46%
2014
44%/28%/22%
55%
48%
49%
39%
% Change
0%/-3%/+2%
+2%
-6%
-10%
-7%
Data Sources:
PPIC Annual Education Poll 2011
PPIC Annual Education Poll 2014
The percentage of Republican registered voters dropped 3 percentage points. But that did not make an apparent difference in the direction of the opinions on school taxes.
Voter concern
EdSource also wrote:
"It is possible that voter concern about school funding needs will surface later this year, as school districts implement two dramatic changes: the Common Core Standards in the classroom and the Local Control Funding Formula, which provides more money for districts with higher proportions of English learners and lower-income students. These changes could offer two new avenues to engage voters about the need for local school funding."
The new funding formula sends more money to low-performing schools, largely in poor areas, by taking it from high-performing schools, largely in wealthy areas. This could prompt local schools officials in the wealthier areas to make up for the lost funds by putting parcel taxes before voters.
The controversial Common Core program already has cost the state education budget $1.3 billion, with $1.6 billion total being expected. It replaces more rigorous 1998 standards.
The PPIC survey also asked about Common Core. It found:
"A majority of Californians (56%) say they have heard either a lot (19%) or a little (37%) about the new set of English and math standards, while 43 percent say they have heard nothing at all. … Awareness among public school parents is much higher today than it was last April (9% a lot, 36% a little, 54% nothing at all)."
As Common Core is implemented, it will be interesting to see how those numbers rise in next year's PPIC survey.
---
---
Related Articles
Faced with an unexpected new source of opposition, California lawmakers trying to tighten up vaccine exemptions have been thrown back on
A bill that ratchets up energy restrictions in California passed a Senate policy committee last week, despite concerns from business
JULY 29, 2011 By JOHN SEILER Yesterday the California Citizens Redistricting Commission released its final maps, which already are generating