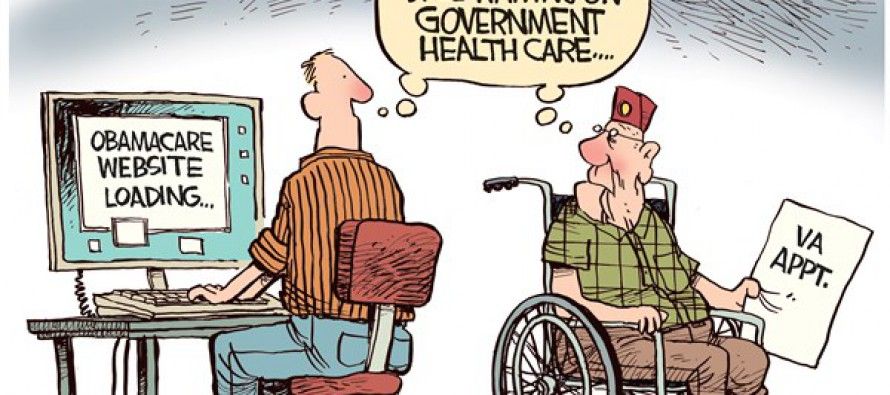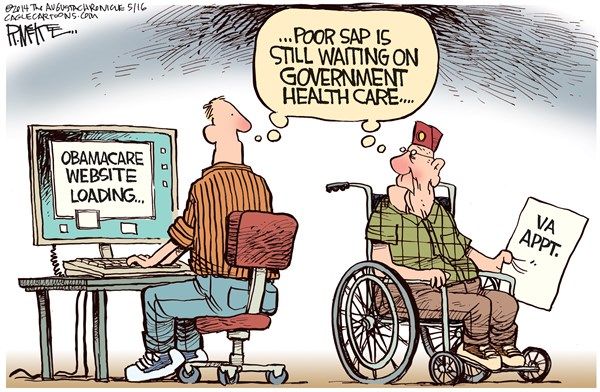 Just like the Veterans Administration, Covered California — the state's implementation of Obamacare — is failing its patients. That's what happens under socialized medicine. The Los Angeles Times reported:
Nearly 1,500 Californians have complained to state regulators in the last four months about their Obamacare coverage purchased through California's insurance exchange.
New data reveal the biggest category of complaints centers on getting confirmation of health plan enrollment and basic issues such as getting an identification card to obtain care.
Many consumers have also encountered difficulty finding a doctor who accepts their new coverage, as well as frustration with inaccurate provider lists, according to the California Department of Managed Health Care.
"If you have a medical condition and can't get care that is a very serious issue," said Marta Green, spokeswoman for the managed healthcare agency. "We are still working to resolve many of these cases."
Well, what do you expect from a government program that has the efficiency of the post office and the bedside manner of the DMV?
---
---
Related Articles
John Seiler: Riverside County Supervisor Jeff Stone advocates something I long have backed: Split California in two. Let Gov. Jerry
Dec. 19, 2012 By Chris Reed The California media are finally beginning to figure out that school bonds are being
I was driving around yesterday morning with a country music fan. He had on our local country station, Go Country