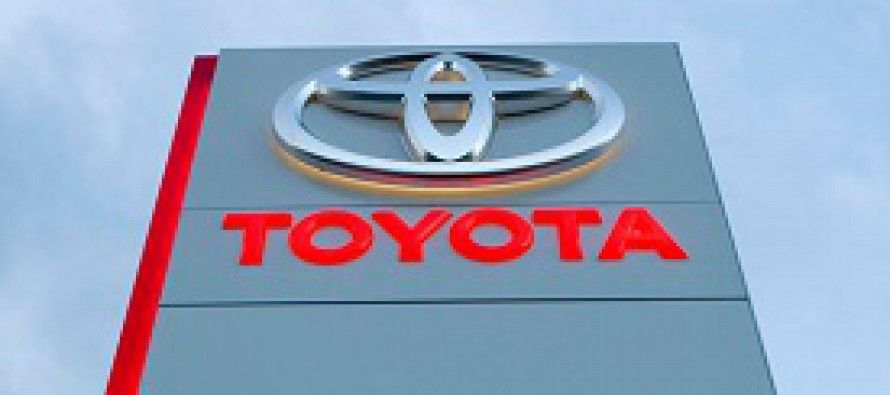 In February, I wrote about the Obama administration imposing a $1.2 billion fine on Toyota for a pseudo-scandal involving the alleged "sudden acceleration" of the company's vehicles — a media-abetted debacle that began in San Diego because a floor mat that was the wrong size led to a terrible fatal accident. Incredibly, the Justice Department did so after the National Highway Transit Safety Administration concluded there was no widespread mechanical problem with Toyotas at all.
"Many drivers may have confused the gas and brake pedals a problem that may account for 'the vast majority' of the unintended acceleration incidents the agency investigated, NHTSA deputy administrator Ron Medford said at Tuesday's NHTSA press briefing.
"'What mostly happened was pedal misapplication where the driver stepped on the gas instead of the brake or in addition to the brake,' Medford said."
What quickly pointed to the likelihood that there was no real scandal? As I've noted before, here are the ages of the drivers involved in the incidents that led to major media coverage: 60, 61, 63, 68, 71, 72, 72, 77, 79, 83, 85, 89.
How odd — Toyotas are prejudiced against older drivers!
Toyota hit for fake scandal — GM slides for real one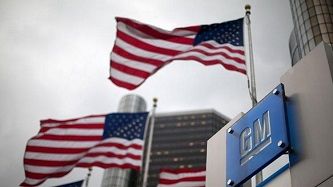 So what happens with a real, genuine, huge safety problem at another of the world's giant automakers? The Federalist's Sean Davis does a fine job of connecting the dots:
"GM just recalled another 2.4 million vehicles this week, bringing the total number of recalled GM vehicles this year to a record 13.6 million. …
"The recalls aren't over ticky-tack problems like a sticky chair recliner button or a window that doesn't always roll down. Many of the malfunctions are deadly serious. In over 1,400 recalled 2015 Cadillac Escalades, poor welding resulted in a passenger side air bag that might not fully deploy in the event of a crash. Then there's the infamous faulty ignition switch, which led to the recall of 2.6 million Chevrolet Cobalts. That faulty part has now been linked by GM to 13 deaths."
Now here's the twist that you probably have seen coming. This happened almost entirely while the U.S. government was the majority shareholder in GM as a consequence of the Bush 43-Obama bailout. More from Sean Davis:
"GM knew about serious problems with the ignition switch for years, going back to at least 2007. At that time, GM had hard data from multiple crashes showing that some of its ignition switches had failed to function properly. The U.S. government officially bailed out the automaker in December of 2008. Throughout the five-year period of U.S. government ownership, nothing was done to address the deadly switch. According to one timeline of events, GM's new CEO, Mary Barra, claims she did not even learn of the problem until December of 2013, which just so happens to be when the federal government sold its final shares of GM stock (at a loss of $10 billion, naturally).
"Even though the company had data demonstrating a faulty ignition switch for years, it didn't initiate a full investigation or recall until February of 2014, two months after the government sold its stake in the company. The National Highway Transportation Safety Administration (NHTSA) didn't initiate a full investigation of the issue until later that month, even though the U.S. government had owned the company for 5 years. …
Rest of the world will recognize U.S. corruption
American Thinker writer Thomas Lifson nails the context:
"The timing of claimed knowledge of the problems is so suspicious that a full scale criminal probe by the SEC is warranted. That would be the case if any private shareholder had sold shares under similar circumstances.
"Law professor and Instapundit blogger Glenn Reynolds sarcastically remarks, "I'm sure the SEC will be right on this."
"But even if the SEC doesn't take action, buyers of GM shares have a case to make in civil court, if they take a loss on the GM shares. In such cases, the doctrine that a CEO 'should have known' the damaging information applies.
"I can assure you that executives at Toyota and other foreign automobile manufacturers are noticing that Toyota was fined a record $1.2 billion for failing to disclose safety-related complaints relating to sudden acceleration, while GM was fined a paltry $35 million for filing to disclose safety-related complaints for ignition switch problems involving 2 million vehicles and fatalities. This looks a lot like a national government putting its thumb on the butcher's scale to favor its own producers."
I have more faith in historians than journalists. I bet that in 20 years the Obama administration is seen as a cesspool.
---
---
Related Articles
Jan. 6, 2012 By Katy Grimes Imagine my surprise when I found an article in Pravda mocking Western academics, scientists,
Legislators' new campaign slush funds Casino hires dad to lobby his daughter? Two OC GOP legislative candidates running from Trump
Dec. 5, 2012 By Katy Grimes In the wee hours of the night, at the end of the last legislative