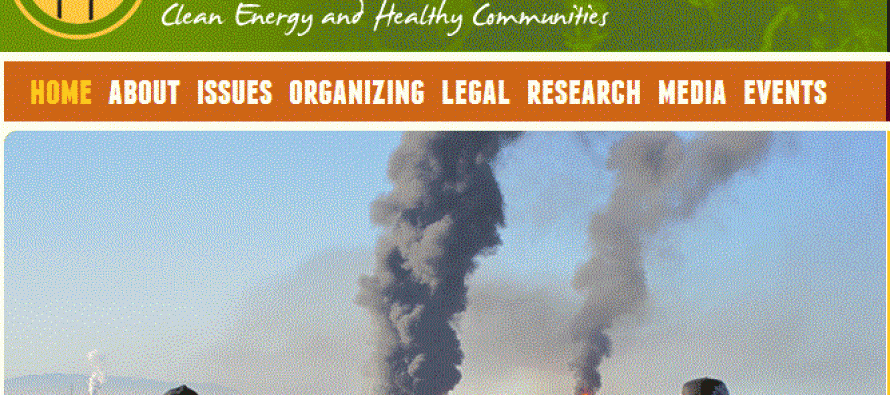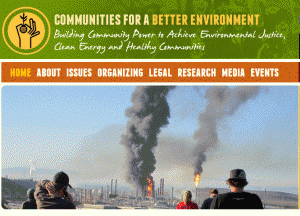 "Boom!" read the signs carried by some of the five dozen or so protesters who raised a ruckus Saturday outside the Kinder Morgan rail yard in the Contra Costa County city of Richmond.
The aim of the environmental and community activists is to stop further rail shipments of crude oil extracted from North Dakota's Bakken oilfield to refineries in Richmond and other California cities. They claim Bakken crude is highly flammable and explosive.
They point to an accident last year in Lac-Megantic, Quebec that occurred when an unattended freight train – which happened to be carrying Bakken crude – derailed and caught fire, resulting in the tragic deaths of 47 people.
Andres Soto, an organizer for Communities for a Better Environment, suggested it is only a matter of time before a similar tragedy occurs near one of the cities along the rail line on which the Bakken crude is shipped.
"What's really scary," he told the Oakland Tribune, "is on the other side of these 'bomb trains' are schools and houses."
Ethanol
Yet, neither Soto nor any other of the demonstrators outside the Kinder Morgan rail yard expressed similar concern about rail shipments of other potential hazardous fuels, like ethanol, which is used as an oxygenate in gasoline sold in California.
In fact, there have been, over the past years, at least a half-dozen train derailments around the country that resulted in fiery explosions fueled by corn-based ethanol. That includes the derailment of freight train four years ago that was traveling from Barstow to Stockton. A tanker car carrying ethanol burst into flames, creating a toxic cloud.
No one is suggesting that California regulators ban ethanol-by-rail shipments. But environmental groups and community activists are demanding that the state ban crude-by-rail. They dismiss recent lab tests of Bakken crude (tapped from Marathon Petroleum's Capline Pipeline) suggesting that the fuel source is not nearly as dangerous as they have represented.
For at least some of those determined to stop crude-by-rail shipments to the Golden State, Bakken is just a convenient target. They would just as soon ban oil use in California whether Bakken or another rude, whether it's shipped by rail, pipeline or tanker.
Indeed, said Bradley Angel, executive director of Greenaction, which helped organize Saturday's demonstration at Kinder Morgan's rail yard, "Crude oil should stay in the ground."
And if demonstrations don't work, opponents of crude-by-rail will rely on the courts. In fact, a host of activist groups – the Sierra Club, National Resources Defense Council, Asian Pacific Environmental Network and Communities for a Better Environment – filed suit against the Bay Area Air Quality Management District for issuing Kinder Morgan a permit to transfer crude oil from rail cars to trucks.
They are asking that Kinder Morgan's BAAQMD permit be voided and its crude oil operations be suspended pending a full review under the California Environmental Quality Act. A hearing will be held July 18 in San Francisco Superior Court.
---
---
Related Articles
Central Valley Senate District 16 is a crucial one for Democrats in the Capitol. They need it to keep their
Gov. Jerry Brown has unveiled the highly-anticipated revision to his annual state budget, teeing up final spending negotiations in Sacramento
Dec. 17, 2012 By Katy Grimes I attended California public schools, kindergarten through college, starting in the late 1960s through