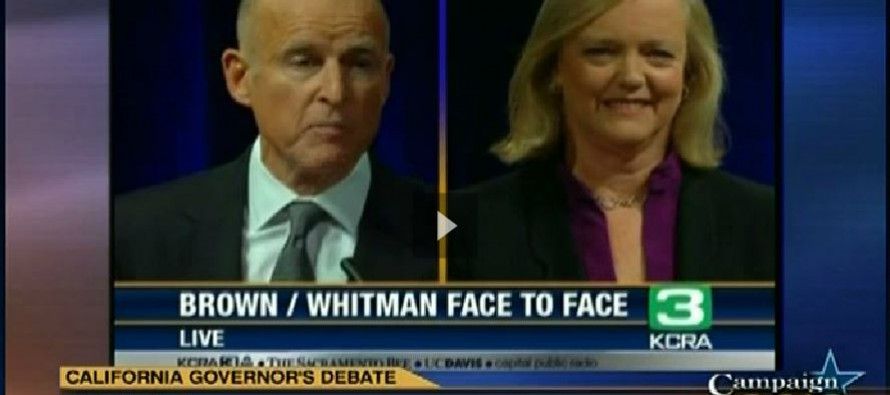 Let's hope Gov. Jerry Brown accepts the invitation to debate Neel Kashkari issued by the consortium that hosted Brown's debate in 2010 with Meg Whitman. The Orange County Register and KABC also have reached out to Brown for a debate they would sponsor.
Brown is the key to the debates. Kashkari obviously wants as many debates as possible to get exposure for his first political campaign.
Kashkari almost certainly would learn to avoid the mistakes from the 2010 debate made by Meg Whitman, who lost the debate and the election badly to Brown (pictured above; link to a video of the debate here). Her wooden and uninspiring debate performance help sink a campaign that blew $180 million of her billion-dollar-plus fortune.
Kashkari has to know that he needs a spunky, energetic performance to get noticed.
---
---
Related Articles
"If you like your doctor, you can keep your doctor. If you like your health care plan, you'll be able to keep
FEB. 29, 2012 By BRIAN CALLE BURLINGAME — CALIFORNIA REPUBLICAN CONVENTION — Will California be Reagan Country again? California's Republican
If any state in America displays more of a need for a consistent commitment to pension "best practices" than California,