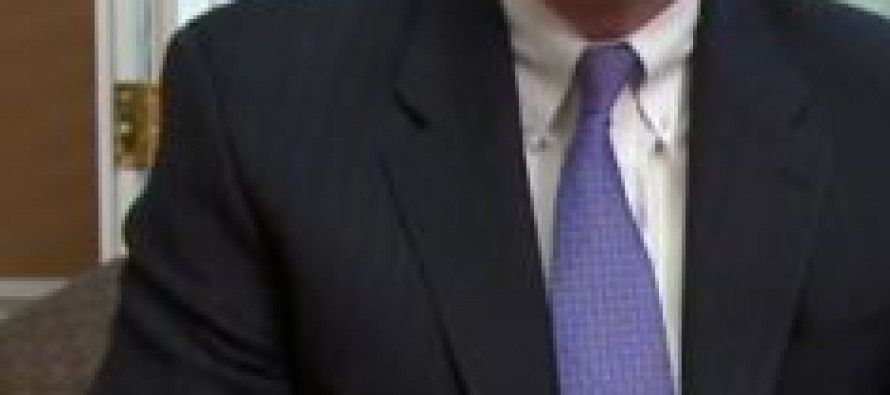 Aside from preventing Democrats from again nabbing two-thirds supermajorities in the California Legislature, the Nov. 4 national GOP electoral wave did little to change the political dynamic here. With two years to go before the 2016 elections, Golden State Republicans have gained an opportunity — though not a lot of time — to focus on the keys to a stronger performance.
Between now and then, the California GOP may be able to use focus groups and internal polls to test certain themes, issues and talking points. Nevertheless, elections have a special value in helping parties refine their message and build momentum.
And until 2016, the most important election in the state for Republicans may well be the special election to replace Mark DeSaulnier, D-Concord, in the state Senate. Gov. Jerry Brown will set a date for the election soon after DeSaulnier officially resigns from his current office.
Musical chairs
On Election Day, Nov. 4, DeSaulnier prevailed in his effort to replace retiring Rep. George Miller in the 11th Congressional District. After his victory, DeSaulnier took pains to point out that "civic illiteracy and complacency" had nonetheless gotten him down — in other words, low turnout.
Although depressed voting numbers didn't hurt DeSaulnier, he understood as well as any California Democrat that Republicans in the state often benefit from the phenomenon. Sure enough, in the race to replace him, Republicans may be competitive for that reason as well as others.
That's why Mark Meuser — a Republican attorney from Walnut Creek and no stranger to DeSaulnier — has jumped into the race, announcing recently he hopes to prevail in the special election for the soon-to-be-vacant 7th state Senate District seat, which encompasses most of Contra Costa and Alameda counties.
As the Antioch Herald reported, Meuser's campaign will likely focus around economic themes — not just jobs in the abstract, but the dynamism of small business and innovation. "The spirit of entrepreneurs in California is as strong today as it was during the gold rush," Meuser announced on his campaign site. "It needs an advocate in Sacramento, and Meuser wants to be that advocate. Ensuring that our communities stay strong — and grow stronger — requires a long-term vision for future generations, and Meuser has that vision."
Meuser is best known as the Republican who ran for that same seat in 2012, losing to DeSaulnier. Then, Meuser won 38.5 percent of the vote, with DeSaulnier getting 61.5 percent. This time around, expectations have changed — in part because more than one Democrat also is angling for the seat, and there will be no incumbent.
Healthy competition
As the Contra Costa Times reported, two well known and influential Bay Area Democrats are expected to throw their hats in the ring: re-elected Assemblywoman Susan Bonilla, D-Concord, and term-limited Assemblywoman Joan Buchanan, D-Alamo. With the state Capitol teeming with Democrats drawn from the well-to-do power corridor between Sacramento and San Francisco, there are more ambitious politicians than there are elective offices for them to fill.
Bonilla and Buchanan are both credible candidates sure to appeal to voting Democrats. It is less clear, however, whether either has the ability to turn out Democrats in large enough numbers to deal another loss to Meuser — particularly if they have to campaign against one another, and not just Meuser. According to California law, if no candidate gets 50 percent-plus-one of the vote, a runoff election then is held.
As the Antioch Herald also reported, both Democrats will be influenced in their decision-making by California's particular rules restricting length of terms in office. Whether serving in the Assembly or state Senate, legislators are capped at a total of 12 years in both houses, according to Proposition 28, which voters approved in 2012. But it only applies to those elected to office after its passage.
Yet "because Bonilla was elected before June 5, 2012, she is restricted by the previous term limits, approved in 1990, which limited legislators to three terms in the State Assembly and two terms in the State Senate. Since the election will be past the half-way point in DeSaulnier's term, if elected, she will serve less than two years, allowing her two more full terms for a total of close to 10 years. The same would apply to Assemblywoman Joan Buchanan."
Looking forward
The 7th is not the only state Senate District soon to be up for grabs as a result of a special election. Similar circumstances have also created upcoming vacancies in the 21st District and the 37th District, where Republican state Sens. Steve Knight and Mimi Walters, respectively, were elected to the U.S. Congress. No date for an election has been set. But these are seats in heavily Republican districts, so the makeup of the Senate won't change.
And on Dec. 9, an election will be held to replace Democratic state Sen. Rod Wright in Senate District 35. He resigned after being convicted in a corruption scandal. If necessary, a Feb. 10, 2015 runoff will be held. According to Ballotpedia, "Louis L. Dominguez (D), Isadore Hall, III (D), Hector Serrano (D) and James Spencer (R) will face off." As Wright got 76.5 percent of the vote to 23.5 percent for Republican Charlotte A. Svolos in the 2012 election, one of the Democrats is almost assured of victory, meaning this race also won't change the party makeup of the Senate.
Given the familiar faces and competing ambitions at work in the presumptive 7th District race, however, Republicans may likely be tempted to use Meuser's and the other two campaigns to road-test strategies that could pay dividends in 2016. If races can be targeted where Democrats compete, turnout is low, and seasoned Republican candidates can deliver a well-tailored message, the California GOP could see a better return on its investments. However, with 2016 being a presidential election year, turnout likely will be high, which would benefit Democrats.
Ultimately, the success of such an approach could hinge on whether the Nov. 4 elections did not quite capture the full extent of voter frustration with Democrats; and on how President Obama's recent amnesty plays out among all groups of voters.
---
---
Related Articles
JUNE 20, 2011 By K. LLOYD BILLINGSLEY The California Institute for Regenerative Medicine (CIRM), the state stem-cell agency, is looking
Steven Greenhut: It's no surprise that we're seeing a spate of bad on-the-job behavior by police and deputies. Thanks to judges
March 5, 2013 By John Seiler Not since Elvis filmed "Aloha in Hawaii" 40 years ago has so much fun