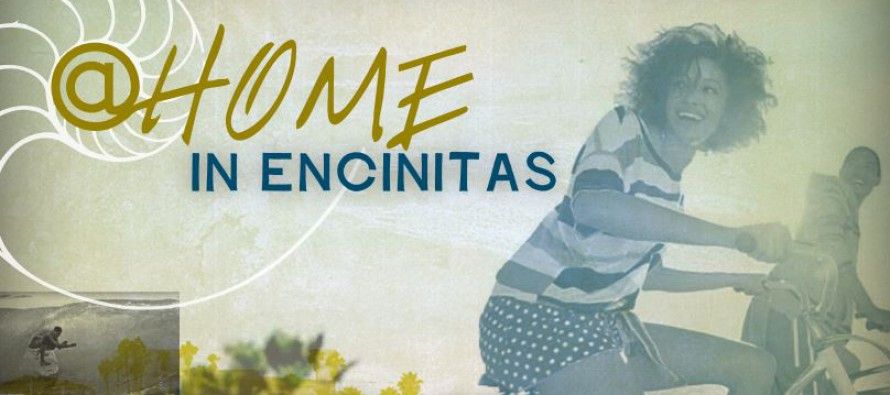 How much can state and federal law dictate local housing policy? That confrontation has turned over headlines in Encinitas, where residents are debating which policy should be adopted by them at the ballot box in 2016.
According to KPBS, "Under California law, every city has to have a housing element in its general plan." Cities without such plans could be punished with "the loss of millions of dollars in government funding for things like road improvements, and possible lawsuits for not providing affordable housing."
According to the city's website, it has been conducting e-Town Halls "to involve the public and get valuable input that will help the City as it crafts the Housing Plan."
The city's specific e-Town Hall website asks, "In 2016, there will be a ballot measure to adopt a plan for future housing in Encinitas…. What do you want this plan to look like?" And it urges that the deadline for participation is Dec. 5 at 5 p.m.
Bringing Encinitas' housing plan into compliance would mean increasing the population density of land to allow 1,300 mandated low-and-moderate income housing units for about 3,900 people, at three persons per household average.
Comparison
Below is a table comparing Encinitas and the entire state of California as to affordability of rental housing according to U.S. Census data.
The table shows the percentage of gross income that is spent on rent.  The lower the percentage of gross income spent on rent, the more affordable the rental housing is.
It turns out Encinitas actually has a greater overall percentage of affordable rental housing than California. More, Encinitas has a much greater percentage of the cheapest rental housing, where renters pay only 15 to 24.9 percent of their income on rent.
Compared with the rest of California, Encinitas can hardly be called a city that does not have affordable rental housing.
                     Gross Rent as a Percentage of Household Income
California
City of Encinitas
Number
Percent
Number
Percent

Less than 15%

470,162

9.0%

1,057

14.0%

15 to 19.9%
557,314
10.7%
959
12.7%
20 to 24.9%
629,708
12.1%
1,046
13.9%
25 to 29.9%
610,992
11.7%
692
9.2%
30 to 34.9%
489,024
9.4%
544
7.2%
35% and over
2,458,067
47.1%
3,230
42.9%
Overall No. under 35%
 
52.9%
 
57.0%
Source: U.S. Census, City of Encinitas
Encinitas one of 41 non-compliant cities
In California, 15.3 percent of its residents are below the poverty level. But Encinitas is better than that, at 9 percent. 
Encinitas is one of about 41 cities and counties that are not compliant with filing a Housing Element to their General Plan, as of Nov. 20.  Among the other cities that are non-compliant are Bradbury and Rolling Hills in Los Angeles County, Fullerton in Orange County, Palm Springs in Riverside County, Upland in San Bernardino County, San Luis Obispo in San Luis Obispo County and Davis in Yolo County.
Out of 538 county and city jurisdictions, 8 percent are non-compliant in filing an adopted housing plan.
However, after years of trying to obtain consensus of its citizenry on the state's mandated housing plan, Encinitas still has not adopted an affordable housing plan since 1990. The Los Angeles Times reported that year:
"In response to warnings issued in September that it was not providing adequate housing opportunities for such groups as homeless residents and migrant farm workers, the city of Encinitas on Tuesday sent a revised draft of its general plan for review by state housing officials in Sacramento.
"Craig Jones, senior planner for the city of Encinitas, said the 30-page housing portion of the city's general plan has been expanded to more than 80 pages and includes details on dozens of housing programs available to the city's homeless population — including at least three such programs that directly address the needs of migrant laborers."
Of course, even more migrant laborers have come to California in the last 24 years. And President Obama's controversial November amnesty for about 5 million migrants also will increase housing pressures.
Affordable ownership 
Encinitas comprises 13,300 acres, of which 1,123 acres remain vacant and undeveloped, reflecting 8.4 percent of the total land area. So it can't be said Encinitas is a built-out city that has no buildable land for ownership housing. In contrast, Encinitas only has seven acres of vacant land left that can generate new employment.
Ed Ring, director of the California Policy Center, has pointed out it is the effectively zero-interest rate policy set by the U.S. Federal Reserve Board, coupled with state open space programs limiting development, that have resulted in pricing young homebuyers out of the ownership housing market not just in Encinitas, but throughout the state.
But California's statewide land policies are unlikely to change. And Fed policies are influenced by national and global factors far more than the concerns of residents of a small city in California.
KPBS reported, "City Manager Gus Vina said past attempts were unsuccessful because of residents' anxiety about change, and concerns about lack of community input."
Vina himself said, "You know, bottom line is Encinitas is behind, because we don't have an approved housing element. We're the only city in the San Diego region that doesn't have one."
The 2016 vote by Encinitas citizens will determine how much they want to continue local control and possibly forego federal and state funding for projects their taxes paid for, or how much they want to buckle to state and federal control.
---
---
Related Articles
Sept. 28, 2012 Katy Grimes: The word 'leakage' is the new politically correct term used by legislators, the Governor, bureaucrats
Part One of a series May 3, 2013 By Katy Grimes One of the original pioneers of the Obamacare
John Chiang may be gearing up for his move to the state treasurer's office. But that doesn't mean he's taking an