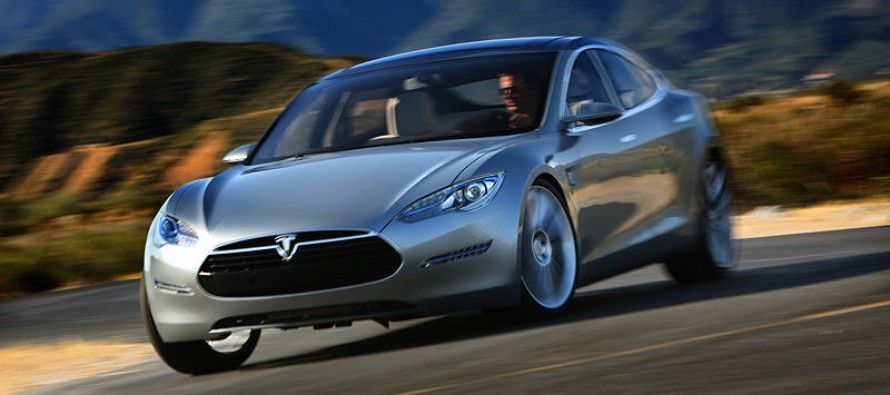 Remember how Tesla boasted it was hooking up with German auto giant BMW? Turns out it's not happening. Digital Trends reported:
Well, it turns out the story was a bit of a wash, because BMW officials recently told German magazine Wirtschafts Woche that it has no plans of formally working with Tesla, adding that Musk's statements were solely "for PR purposes."
Furthermore, the Stuttgart automaker says it will not pursue a stake in Tesla's planned German battery factory, and alluded that the Tesla boss only mentioned BMW to make up for its severance with Daimler and Toyota.
Ouch.
Tesla spokesperson Kathrin Schira recently told Automotive News that the cross company talks were casual in nature, so BMW may have a point here.
This doesn't mean that BMW is ruling out a relationship with Tesla in the future, though. Company representatives said they're open to working with other automakers to develop low-cost, high-strength carbon-fiber composites, like those used in the i3 and i8.
It's shocking that Tesla's market capitalization is $29 billion, and has been rising lately. That's higher than the $22 billion of giant Fiat Chrysler. And BMW itself is worth $59 billion.
Yet Tesla has sold only 13,850 cars through Sept. this year, down 3.2 percent.
This sure isn't a site for investment advice. But the whole Tesla thing seems like a fad.
BMW, Mercedes, Audi-VW, GM, Ford, Fiat Chrysler, Toyota, Honda and other companies have much greater experience making cars, and have gotten big into the electric-car market.
---
---
Related Articles
Wayne Lusvardi: (With apologies to Clement Clarke Moore) 'Twas the tweet before Christmas that was looking for a nugget, For
April 23, 2012 By Brian Calle Disillusionment with the two dominant political parties in California should come as no surprise
March 17, 2013 By Chris Reed Sunday's U-T San Diego editorial wraps up a three-part series on fracking with some