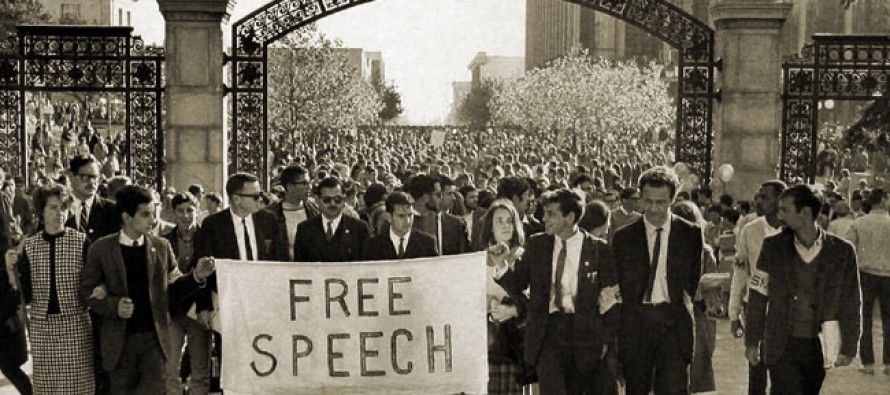 As I detailed earlier, this month marks the 50th anniversary of the Berkeley Free Speech Movement.
I noted that, today, free speech largely has been extinguished at the University of California, Berkeley and other American campuses. They're now just centers of P.C. indoctrination.
Another example just arrived. Breitbart reported:
"On Wednesday evening, in the very hall where the University of California at Berkeley had just celebrated the 50th anniversary of the Free Speech Movement, demonstrators shut down a speech by billionaire tech guru–and noted libertarian–Peter Thiel.
"The activists who broke into Wheeler Hall were protesting the non-indictment of police officers in the deaths of black suspects Michael Brown and Eric Garner in Ferguson, MO and Staten Island, NY for the fifth straight evening."
So they're using their right to protest to extinguish someone else's right to free speech.
It's like something out of the brownshirts in 1930s Weimar Germany.
---
---
Related Articles
Steven Greenhut: The GOP's initiative committee this morning embraced Prop. 22, 9-8, the obnoxious anti-property-rights initiative promoted by the left-wing
The increasing rift between Latino and Asian Democrats over Latinos' newly revived interest in gutting Proposition 209 took a funny
As the most talented NFL free agent this spring, former Detroit Lion Ndamukong Suh had his pick of teams. In