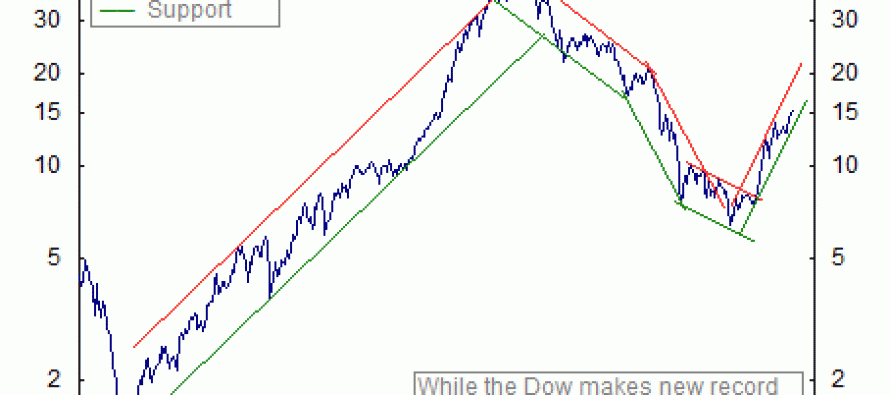 The Dow Jones Industrial Average has been setting new records. It soared above 18,000 for the first time on Tuesday.
But is it really a record? Not if we score it by gold, the only real money. Then it's clear that, although stocks have been rising lately, they are far from their heights of the late 1990s — 15 years ago.
The supposed "record" highs mainly are because the Federal Reserve Board has goosed the money supply since after the 9/11 terrorist attack in 2001.
There's a chart showing that: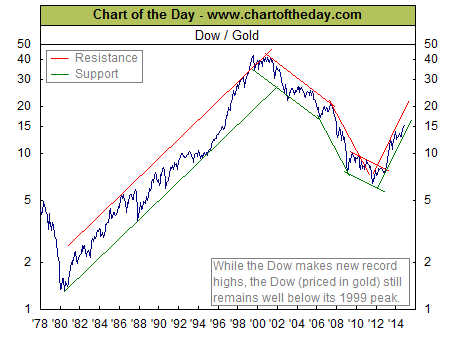 Notice how, even during the supposed "boom" of the early 2000s, the DOW, marked against gold, actually was decreasing.
---
---
Related Articles
As the Los Angeles Times noted last year, welfare "clients," as the system calls them, were using their Electronic Benefits
Sept. 24, 2012 By Katy Grimes During Presidential elections, many political pundits say that voters should not pay attention to
Dec. 7, 2012 By Katy Grimes In Michigan, game-changing right to work legislation was just passed. The change will make it legal