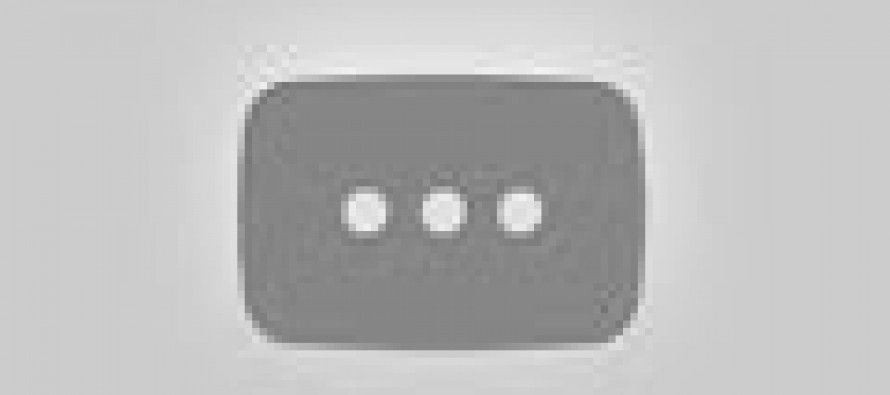 May 14, 2012
By John Seiler
Gov. Jerry Brown's May Revise to his 2012-13 budget proposal, released today, only will club more producers into leaving the state. It calls for $8.5 billion in tax increases from the initiative he is placing before voters on the November ballot. Most of the tax increase will come from increasing the top income tax rate by 3 percentage points. It would go from the current 10.3 percent to 13.3 percent, which would be the highest in the nation.
At his 10 am press conference, Brown explained why he believed the wealthy should pay more, "In the past three decades, the most affluent have doubled their share of the state's income…. The shares of income going to those owners have been disproportionate. The share of income has been going upward" for them.
But he failed to note something crucial: That "those owners" are the owners of businesses that create jobs. And if the jobs aren't created, then the businesses die. And if the businesses and jobs are gone, then the tax base goes down.
Taxing "those owners" more isn't a simple matter of moving money around in separate bank accounts. It means punishing the jobs creators.
Revenues declining
Brown also didn't note something else: Although the economic recovery is tepid, it is a recovery. Tax revenues should be increasing a little — or at least not going down, as in California. The Wall Street Journal just reported:
"California is suffering this tax drought even as most other states enjoy a revenue rebound. State tax collections were up nationally by 8.9% last year [2011], according to the Census Bureau, and this year revenues are up by double digits in many states. The state comptroller reports that Texas is enjoying 10.9% growth in its sales taxes (it has no income tax), while California can't seem to keep up despite one of the highest tax rates in the land."
And last week there was wide publicity given to Facebook co-founder Eduardo Saverin leaving not just a particular high-state tax, but the entire USA for tax relief in Singapore, which has no capital gains tax. He's worth $4 billion, assuming the Facebook's coming IPI rakes in $100 billion.
Other wealthy people are leaving the USA for freedom in other countries.
Jobs leaving
Wall Street also noted:
"Meanwhile, an analysis by Joseph Vranich, who studies migration of businesses from one state to another, finds that since 2009 the flight of businesses out of California "has increased fivefold due to high taxes and regulatory costs."
"This month Chief Executive magazine reports that its annual survey of CEOs ranked California dead last among the 50 states in business climate. Texas was number one. The silver lining for Jerry Brown, if not for the California fisc, is that if you're already ranked 50th you can't get any lower—though he seems willing to try."
Even businesses that stay here, such as the iconic Apple Inc., are expanding in other states, including 3,600 just announced for Austin, Tex.
Brown himself implicitly acknowledged the problem with the state's high taxes and regulations when he said, "I've committed to righting the ship of state and getting it into balance. That means that things that are good in and of themselves have got to be stopped. Otherwise we'll go deeper into debt. Spain, Italy, Greece, Portugal, all are having problems…. Takeaways [government speak for budget cuts] are never pleasant. Look at what's happening in Portugal, Greece. 100,000 people are marching in Spain."
Those countries all went on wild spending binges, paid for by high taxes and borrowing — just like California. Now the bill is due and they're suffering.
He mentioned Portugal. Here's what's happening there:
"The cost of seeing a doctor in Portugal has more than doubled, from about $12 to $26 a visit…. Those fees may seem low by U.S. standards. But the Portuguese, like most Europeans, have long been accustomed to universal public healthcare, one of the government benefits at the core of Europe's postwar welfare state. Now such entitlements are slowly being chipped away by the continent's debt crisis."
The people thought socialized medicine, their version of Obamacare and Medi-Cal, was "free." It wasn't.
"The cutbacks may be having a particularly grim effect here in Portugal, already Western Europe's poorest country. The nation's mortality rate shot up this winter: Nearly 20% more people died in February and March than in those months last year."
If that happens in California, Brown could rationalize it as increasing jobs for undertakers.
Yet more taxes?
Amazingly, Brown even left the door open for yet higher taxes. He attacked the "single sales tax," saying he would sign a bill to increase it to pay for college scholarships. It was a $1 billion tax cut from 2009. But he didn't note that it was part of Gov. Arnold Schwarzenegger's budget package that also increased taxes $13 billion overall for two years. Brown called it an "obvious loophole. It was a dumb idea to begin with." Ending the "loophole" he said, "is equitable, it's logical."
But unless closing loopholes is accompanied by cutting taxes elsewhere, then it's just another tax increase — another attack on the private-sector business and jobs creators.
A question was put to him of ending the "loophole": "Why not use it for the budget?
He then quickly hedged a bit on spending the money for a new program for college students, saying, "It's a little bit hypothetical. I shouldn't have answered so quickly."
Brown even left open the door for possible tax increases after voters render their decision on his tax-increase ballot measure. He said, "What will the people vote for, what is fair? I came up with the answer. Could it be more?"
But he also surely knows that Democrats might gain two-thirds majorities in both houses of the Legislature this November. If that happens, they could increase taxes at will, without needing a single Republican vote in the Legislature, or the approval of voters.
It's just such talk of even higher taxes that makes business owners and workers think about leaving this state.
New recession?
Brown, strangely, talked about his tax increase lasting seven years. Which means, he said, "It will expire before the end of the next recession," meaning the state will then ease up on taxpayers before the economy starts declining again. But as noted above, if one goes by the declining state revenues, a new recession already has struck here.
And nationally, recessions regularly come at five-to-seven-year intervals. The last one started in 2007, so we're already up to five years. The likelihood of another recession striking the United States in the next two years — not seven years from now — is high. If Europe's economy keeps imploding, it's almost certain.
As Stephen Frank warned at CaPoliticalNews.com:
"Please mark January 1, 2013 on your calendar.  That will be an historic day for the State of California.
"Unless things change, President Obama will give us a $494 billion tax increase, nationwide.  That day ends the Bush tax cuts, the [Alternative Minimum Tax] patch and starts the massive, first stage, of Obamacare tax increases.
"In California, that will be the first day of the ten billion dollar per year transfer of funds from one business to another, with billions also going to government, for the scam of the century, 'Cap and Trade.'  This does not clean one little bit of our air, just moves the dirty air around.  That is ten billion.
"Then, if passed, that will be the first day of the Brown/union $10 billion per year tax increase.  If it passes, families and businesses in California will transfer $10 billion a year to government—causing a loss of jobs in the private sector, forcing more businesses to move out of State."
Brown said today, "Cash is going to be tight. We have to have the tightest budget we can. We have to make sure it's a financeable budget."
But you can't have a "financeable budget" with businesses and jobs fleeing the state like refugees from Russian in 1917. If Brown were serious, he would cut taxes, not raise them. And he would suspend AB 32, which he can do by executive order, for at least a year.
But he's not serious.
---
---
Related Articles
Editor's Note: This is the third in a CalWatchDog.com Special Series of 12 in-depth articles on municipal bankruptcy. MARCH 16,
Gov. Jerry Brown still hasn't gotten his state's budget problems beat. A high-profile new report showed California still faces massive liabilities extending far
OCT. 20, 2010 By DAVE ROBERTS The Governmental Accounting Standards Board (GASB) is considering changing the rules for government pension