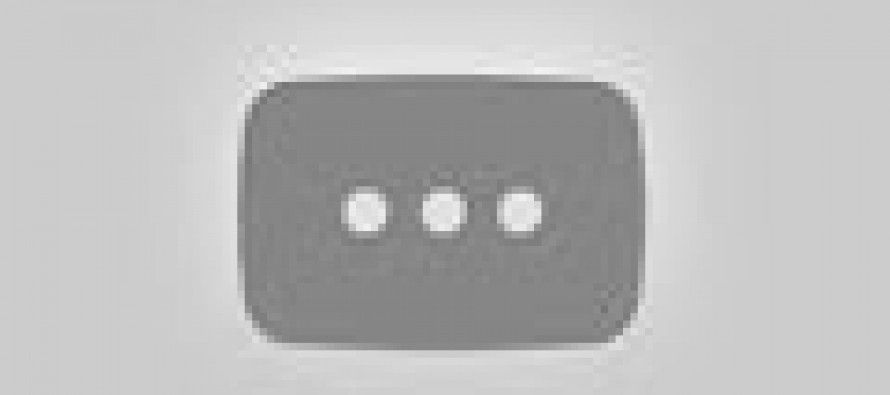 March 17, 2013
By Chris Reed
President Barack Obama's re-election has led some California small-government types to pull back on their criticism, perhaps thinking that the Chicago Republican must be doing something right if he can win the Golden State's popular vote by 23 percent with the state economy in such terrible shape.
But the California electorate's conclusions can't hide the wreckage from Obama's years in the White House. He's been one of our worst presidents, a smug faculty-lounge smart guy who has no understanding of or sympathy for the private sector — as well as being the epitome of the liberal big-spender who thinks you can print borrowed money for years on end with little consequence. And on the management front, for all his political savvy, the president's administration is loaded with examples of incompetence and wastefulness.
Case study: the Federal Aviation Administration. When the stimulus bill's $800 billion was being spread around, the FAA was insanely wasteful, according to an internal probe released in August 2009:
"Officials in the U.S. Department of Transportation have allocated millions of dollars in stimulus funds for small airports, even though the projects did not qualify for funding under the criteria established by the agency. The findings were uncovered by the Transportation Department's inspector general, whose August 7 advisory reported that 50 projects were given money despite the fact that they scored less than the minimum required 62 on a 0-100 scale created to determine eligibility for federal stimulus funds. Inspector General Calvin Scovel III said the Federal Aviation Administration chose low-priority airports for stimulus money so that every state got at least some of the funding.
"One example cited in the IG's report was the new airport in the remote Alaskan village of Ouzinkie on Spruce Island, population 167, which received $14.7 million even though it already had a gravel airstrip, landing area for sea planes and access to cargo barges. Ouzinkie averages 42 flights a month.
"An airpark near Dover, Delaware was given $909,806 to design (rather than build) a runway because that was Delaware's only 'ready-to-go' project."
Before that report came out, Pro Publica and CBS News also had this stomach-turning scooplet:
"The Federal Aviation Administration has now allocated all of its $1.1 billion in stimulus money for airport improvements. But the complex set of rules laid out in the recovery act has led to some counterintuitive results.
"The biggest winners aren't the busiest airports. And more than $100 million is going to airports that have fewer than one flight an hour—airports that cater to recreational fliers, corporate jets or remote communities."
Prudent cuts? Nah! Let's endanger people!
But now that money is allegedly tight, how is the FAA responding? Is it freezing infrastructure spending? Freezing pay? Ordering a hiring freeze on workers not directly involved in air safety?
Nah. It's acting in ways that gut air safety. This is from the Sac Bee:
"The planned shutdown of up to 238 air traffic control towers across the country under federal budget cuts will strip away an extra layer of safety during takeoffs and landings, leaving pilots to manage the most critical stages of flight on their own.
"The towers slated to close are at smaller airports with lighter traffic, and all pilots are trained to land without help by communicating among themselves on a common radio frequency. But airport directors and pilots say there is little doubt the removal of that second pair of eyes on the ground increases risk and will slow the progress that has made the U.S. air system the safest in the world.
"It's not just private pilots in small planes who stand to be affected. Many of the airports in question are serviced by major airlines, and the cuts could also leave towers unmanned during overnight hours at some big-city airports such as Chicago's Midway and General Mitchell Airport in Milwaukee. The plans have prompted airlines to review whether the changes might pose problems for commercial service that could mean canceling or rescheduling flights.
"Without the help of controllers, risk 'goes up exponentially,' said Mark Hanna, director of the Abraham Lincoln Capital Airport in Springfield, Ill., which could see its tower close."
When money is plentiful, the FAA wastes it. (This internal FAA document says 95 percent of stimulus grants had only "nominal" oversight.) When money is tight, the FAA gets the hatchet out and doesn't give a damn about prudence or safety.
Barack Obama will go down as a historic president for the obvious reasons. But if anyone asserts that he's been a competent chief executive, well, to quote, Mr. Creosote, "Better get a bucket."
---
---
Related Articles
Jan. 3, 2013 By Katy Grimes It's always interesting to see which politicians make the Judicial Watch Ten Most Wanted
Dec. 13, 2012 By John Seiler I've liked Harry Belafonte over the years, especially his music. Now here's how he
Aug. 10, 2012 By John Seiler California continues to descend into Third World status, complete with corrupt, secretive government. The