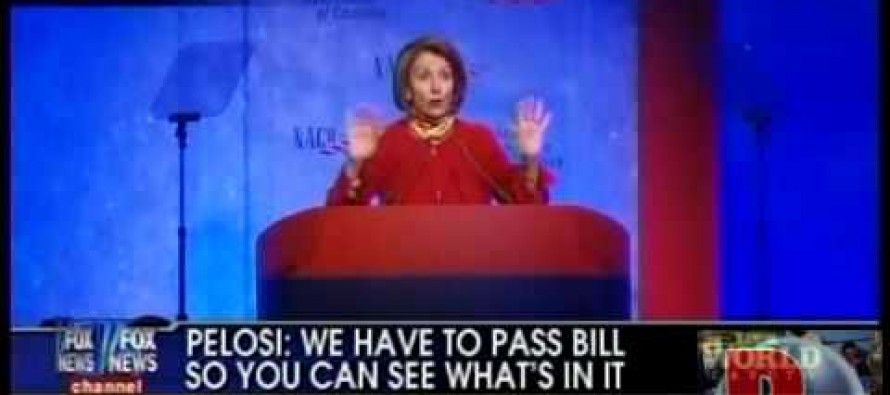 May 23, 2013
By Katy Grimes
There is yet one more snafu in the Obamacare health care law — paying for it.
The new federal health law, going into effect January 1, 2014, requires most Americans to carry health insurance. But this presents a challenge for the large number of "unbankable" Americans.
Most health plans accept a credit card for the first month's premium payment and then require customers to pay monthly with a check or an electronic funds transfer from a checking account.
Those options won't work for the "unbankables," people who do not maintain a checking or savings account in a bank.
Kaiser Health News reports:
 For ordinary Americans deemed unbankable, those who don't have a traditional checking or savings account, it can be hard to simply pay bills. And that is about to become a big problem for those who also lack health coverage — and for the health insurance companies trying to sell them coverage. After all, how do you sell a product to a customer who has no way to pay you?
According to the Federal Deposit Insurance Corporation, one in five households in the United States, or about 51 million adults have only a tenuous relationship with a traditional bank, relying instead on check-cashing stores and money lenders.
No federal health laws including the Affordable Care Act, require health insurers to accept all forms of payment, including credit cards or the cash-loaded, pre-paid debit cards that people without bank accounts often rely on.
Not only is the payment issue gong to be a problem, can you imagine a person with no bank account trying to fill out what will be more than 60 screens on a computer application for the family?
This is just more evidence of the negligent haste under which the Obamacare law was passed — your tax dollars at work.
---
---
Related Articles
May 15, 2013 By John Seiler California IRS offices harassed groups, reported the Daily Mail today. It was part of
When California voters passed Proposition 39 in 2000, they thought they were simply making it easier to pass school bonds
A bill the California Legislature sent to Gov. Jerry Brown that's intended to keep President Donald Trump off the 2020