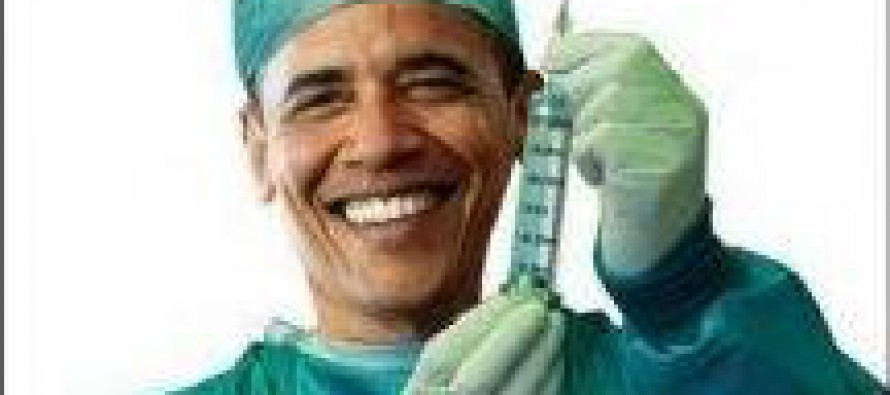 As the Assembly returns to work this week, California legislators are looking at expanding the "scope of practice" for California's para-professional medical practitioners — nurses, licensed vocational nurses, nurse practitioners and physician assistants — along with optometrists and pharmacists.
Three bills by Sen. Ed Hernandez, D-West Covina, who is also an optometrist, would expand the definition of the scope of practice and medical duties for optometrists, nurse practitioners and pharmacists, will be heard today at a hearing in the Assembly Business, Professions and Consumer Protection Committee.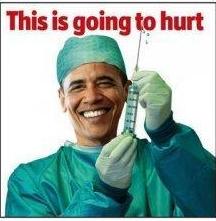 Hernandez, who chairs the Senate Health Committee, introduced the three "scope and practice" bills earlier in the year to address the anticipated doctor shortage as Obamacare implementation takes place in California. But during committee hearings earlier in the spring, it became evident there will be a battle with physicians over this "scope of care," and what the role of professionals versus para-professionals will be in the future.
And some are concerned with Hernandez authoring a bill from which he would personally benefit.
Ophthalmologists, optometrists and opticians all provide eye-care services, but optometrists and opticians are not physicians.
According to the Harvard Journal of Ophthalmology, an ophthalmologist is a physician (doctor of medicine, M.D., or doctor of osteopathy, D.O.) who specializes in the medical and surgical care of the eyes and visual system and in the prevention of eye disease and injury. An ophthalmologist has completed four or more years of college premedical education, four or more years of medical school, one year of internship and three or more years of specialized medical and surgical and refractive training and experience in eye care.
An optometrist is a health-service provider who is involved exclusively with vision problems. Optometrists are specifically educated and trained by an accredited optometry college in a four-year course but do not attend medical school.
Hernandez's bills would allow optometrists to do many procedures currently only performed  by ophthalmologists.
Expanded coverage, but not enough care providers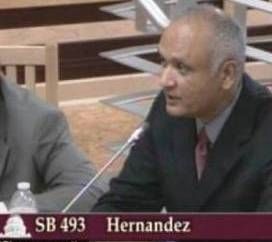 "Here in the state of California, we have a capacity issue. We have a work-force shortage," Hernandez said at a joint Senate Health Committee and Business and the Professions and Economic Development Committee hearing I attended in March. Hernandez warned the problem is already at a breaking point in California's inner cities and rural areas. Up to 7 million uninsured Californians will be required to be insured as of next year.
"How is it that we're going to be requiring somebody to purchase health insurance, but yet they won't have access to a doctor?" Hernandez asked. "This is what we need to address."
"We are working hard at the state level to ensure every Californian has access to affordable, quality health coverage, but what good is a health insurance card if you can't get into see a health care provider when you need one?" said Hernandez. "We need to make better use of the trained health care workforce we already have if we are ever going to meet demand."
But Senate Bill 492, which is opposed by the California Medical Association and other physician groups, would give minimally trained eye doctors the authority "to perform vaccinations and surgical and non-surgical primary care procedures," according to Hernandez.
Donations raise conflict of interest question
"Such a major expansion in the scope of practice would financially benefit the state's 9,000 optometrists, including Hernandez and his wife, Diane, who also is an optometrist at Hernandez Optometry," my colleague John Hrabe wrote in June ("Sen. Hernandez authors bills to benefit his optometry practice").
"In return, optometrists throughout the state, who under normal circumstances might be his competition, have supported Hernandez with gifts and more than $140,000 in campaign contributions."
Hernandez's bills are Senate Bills 491, 492 and 493. Sen. Fran Pavley, D-Agoura Hills, authored Senate Bill 352, which would expand the "scope of practice" for physician's assistants.
Assemblyman Dr. Richard Pan, D-Sacramento, authored AB 980, which would remove the current requirements that abortions are to be done in a medically surgical and sterile setting, with a post-abortion recovery area adequate for recovering patients, and a counseling area that is maintained and provides privacy for patients requesting it.
Taking up efforts defeated last year, Assemblywoman Toni Atkins, D-San Diego, is pushing AB 154 to allow nurses, midwives and physician assistants to perform abortions.
Last year, Sen. Christine Kehoe, D-San Diego, authored SB 1501, a bill originally written about boating and waterways. But Kehoe gutted it and replaced the language with the abortion bill.
Prior to SB 1501, there was SB 1338, also by Kehoe, which would have allowed nurse practitioners, nurse midwives and physician assistants to provide first-trimester abortions. Kehoe scaled her bill down to include only 41 providers that are involved in a UC San Francisco pilot program throughout the state. But a Senate committee deadlocked on the vote, and the bill failed to pass.
---
---
Related Articles
Does ridesharing cut down on drunk driving? Mothers Against Drunk Driving says yes. MADD has entered California's heated debate over new
Public employees at California cities and counties took home more than $36 billion in compensation last year, according to new
AUGUST 30, 2010 By JOHN SEILER It's become a commonplace among many Republicans, conservatives and libertarians that California's high-tax climate