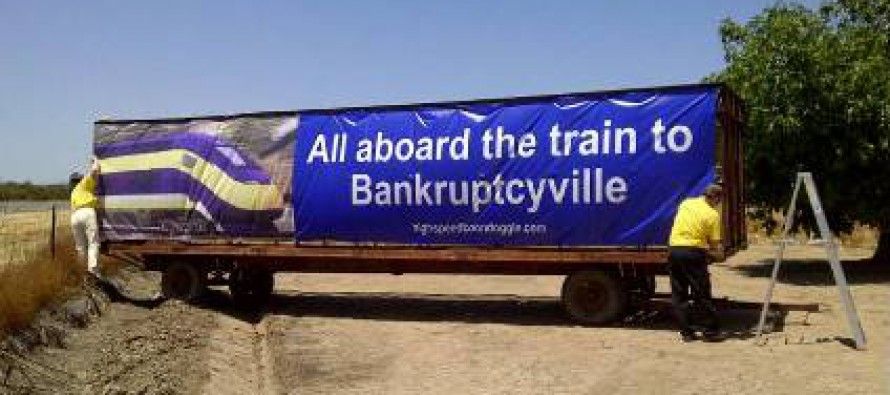 The implications of Sacramento Superior Court Judge Michael Kenny's Aug. 16 ruling that the California High-Speed Rail Authority had failed to comply with Proposition 1A — the 2008 state law giving $9.95 billion in bond seed money to the project — still haven't sunk in with much of California's media. That's because Kenny didn't order the project be immediately halted.
mobile phone spy software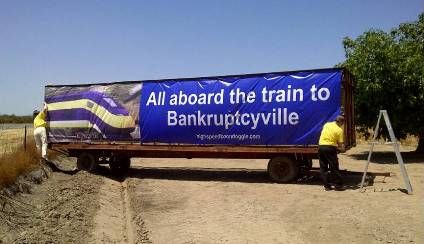 But I've read his decision and read it and read it again, and every time it says the rail authority has not met its legal requirements — either 1)  to secure financing for the project's "Initial Operating Segment," a 300-mile stretch from Madera in the Central Valley to the northern suburbs of Los Angeles, or 2) to complete the great majority of necessary environmental reviews for that segment.
These are not finessable problems. The state's own estimate is that the 300-mile segment will cost $31 billion, and the absolute most it has available is $13 billion potentially available from Prop. 1A bonds and federal funds. Some reports say the state now only has $6 billion of that $13 billion left.
So on Nov. 9, Kenny will hold a "remedies" hearing at which the rail authority's lawyers will explain how it intends to respond to his concerns. But five weeks before that, we'll get a look at their strategy, as the Hanford Sentinel reports. Project opponents are …
" … asking Kenny to put teeth into his ruling and order the Authority to scrap the existing funding plan.
"That would effectively freeze construction slated to start this year on a $1 billion, 29-mile initial construction segment from Madera to Fresno.
"'The state was not interested in incurring a big financial risk,' said Michael Brady, an attorney for [project opponents] … . 'You run the risk of an incomplete project, an abandoned project, a mess. There's just no more money.'
"High-speed rail spokeswoman Lisa Alley declined to comment, saying the Authority would file an opposition brief by Oct. 3."
Brief likely to outline Brown strategy to keep boondoggle alive

And so by Oct. 3, we'll know how the Brown administration will try to get out of this jam. We will probably also have a sense from the tone of the opposition brief if the rail authority is preparing to appeal Kenny's Aug. 16 ruling on the grounds he was wrong about the state law governing the bullet train.
That could be a tough course to take, given that the guy who helped write Prop. 1A — former state judge Quentin Kopp — is already on record as saying that Kenny interpreted the law just as he was supposed to.
The measure included many protections to reassure California voters that the ambitious rail project wouldn't be a boondoggle or a white elephant. But it was only Aug. 16 that the high-speed rail authority was put on notice that it had to take these protections seriously.
---
---
Related Articles
April 2, 2013 By Chris Reed Steve Maviglio, a leading consigliere to top Sacramento Democrats for more than a decade,
John Seiler: California desperately needs a competitive second party to challenge the mega-majority Democrats. Too bad the main alternative is
May 1, 2013 By John Seiler Whatever America's many problems, liberals continue to amuse us. The latest is a diatribe