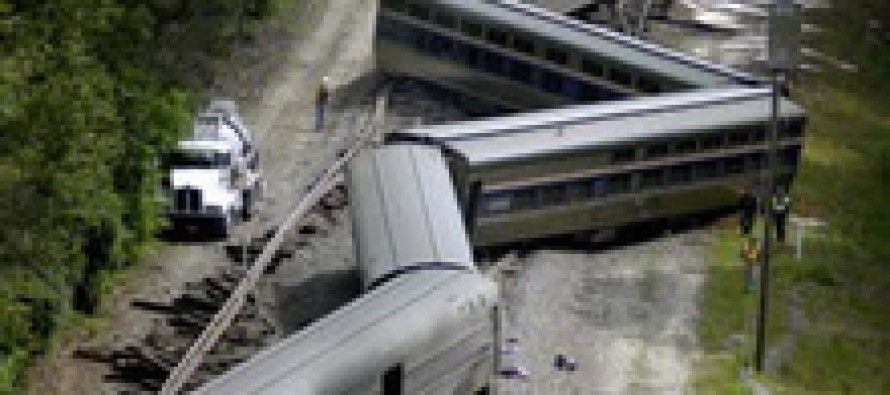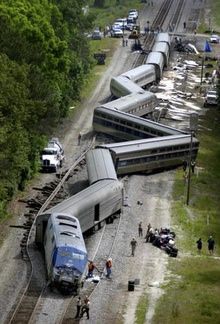 On Nov. 8, Sacramento Superior Court Judge Michael Kenny will hold a hearing at which "remedies" to the shortcomings in the state's bullet-train plan are supposed to be discussed. Those shortcomings were detailed in an Aug. 16 Kenny decision that held the California High-Speed Rail Authority's plan to begin construction within months on the bullet train in the Central Valley violated state law in two ways.
As I detailed earlier this week, the judge ruled that state officials failed to identify sources of funding for the $31 billion needed to complete the bullet train's "initial operating segment" from Merced to the San Fernando Valley and to obtain all necessary environmental approvals for that 300-mile route.
But something odd happened Friday, when the state met the deadline for filing its legal brief responding to Kenny's Aug. 16 decision and setting the stage for the Nov. 8 "remedies' hearing. Its 20-page brief offers no "remedies."
More from my U-T San Diego editorial:
"Attorney General Kamala Harris and her staff didn't challenge Kenny's conclusion that the project's financial and environmental deficiencies broke state law. Instead, the brief contended that nothing the rail authority had done so far violated Proposition 1A because federal funds had been used instead of state bond funds on certain expenditures.
"'It ignores the fundamental basis of the [Aug. 16] decision,' said Mike Brady, attorney for Kings County and two Central Valley landowners, plaintiffs in the lawsuit before Kenny."
What is the state's end game? Its strategy?
This mysterious brief raises the question  of just what is Gov. Jerry Brown and the CHSRA up to. My editorial offers one theory:
"What's going on here? It appears the state finds hope in the section of Kenny's Aug. 16 ruling in which he expressed doubt over his authority to block funding of the project. But Kenny's ruling made clear that Proposition 1A's taxpayer protections had teeth, starting with provisions limiting the financial risk to the state from starting a huge project with inadequate funding.
"As such, it appears just a matter of time before Kenny or some other judge pulls the plug. A state — even California — can't break its own laws."
It seems awfully problematic for the state to concede its plans break the law yet still want to proceed with a $68 billion project. But that appears to be what has happened. One way or the other, this seems good news for those who want this nightmare to finally recede.
---
---
Related Articles
Oct. 31, 2012 Katy Grimes: Beware the student zombies at CSU Sacramento and CSU Sonoma. The California Faculty Association is
California may be considered a technology pioneer, but at least one state lawmaker wants to put the brakes on a
June 25, 2013 By John Seiler As I've written a couple of times on our site, Mexico's economy now is