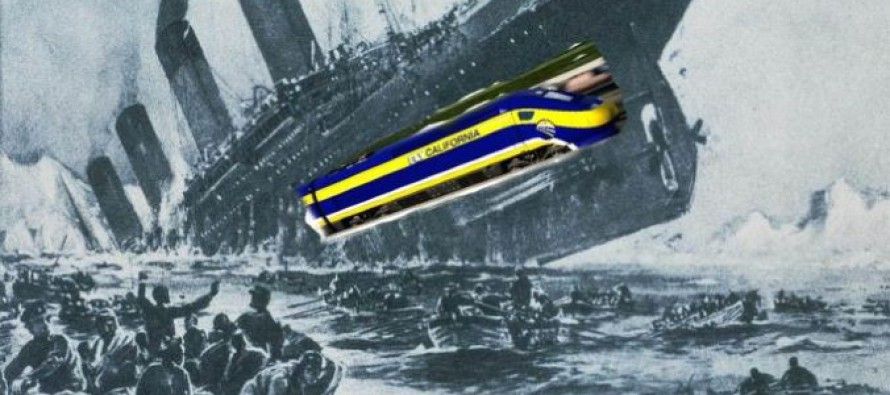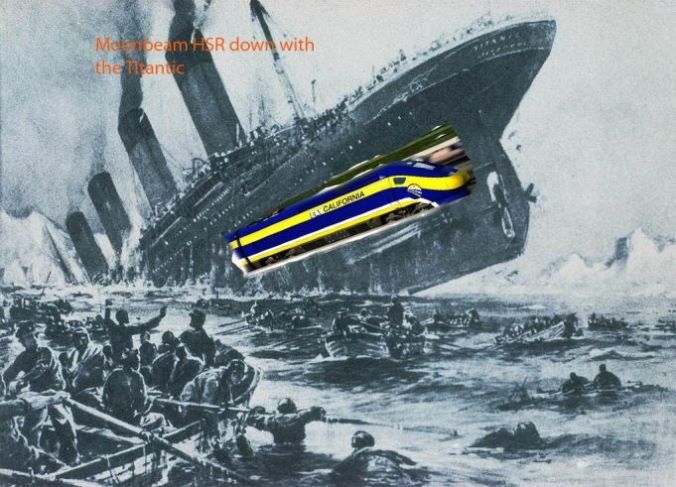 The saga of the California bullet train took a twist on Friday that at first seems strange but at second look appears to be shrewd politics by an ambitious officeholder playing the long game.
On Aug. 16, Sacramento Superior Court Judge Michael Kenny ruled that the California High-Speed Rail Authority's plan for the state's bullet train project included two key violations of Proposition 1A, the 2008 ballot measure narrowly passed by voters giving $9.95 billion in bond seed money for the project. Kenny found that the authority had failed to line up firm financing or to secure all the necessary environmental reviews for the project's "Initial Operating Segment," a 300-mile route from Madera to the northern suburbs of Los Angeles. Kenny said the state had to craft a new plan that remedied these deficiencies before proceeding with the project. His ruling came in response to a lawsuit filed by Kings County and two Central Valley land owners.
Because the state had at most a third of the $31 billion needed for the initial segment in its remaining Proposition 1A and federal funds, with no promising prospects for additional money, Kenny's decision seemed the death knell for the project. But Gov. Jerry Brown quickly dismissed it as being of little import. So did Dan Richard, chairman of the rail authority board, who repeatedly asserted the project was making headway in hiring contractors and executing other necessary preparations for breaking ground next year in the Central Valley on the first segment.
By all indications, Brown and Richard presumed that in the Nov. 8 remedies hearing scheduled by Kenny, the state Attorney General's Office would offer a vigorous defense of the legality of the rail authority's business plan. Attorney General Kamala Harris has been a predictable Democratic loyalist since succeeding Brown in 2010, interpreting laws in ways that please such Democratic special interests as trial lawyers and public employees. Challenging Kenny's legal acumen would set up an appeal of his ruling in the coming weeks and months.
A 'remedies' brief that offers no remedies
But that wasn't to be. In a brief filed with Kenny last Friday, Harris and her staff staked out a position that surprised the Kings County legal team. It noted but did not challenge Kenny's finding that the state's plan violated Prop. 1A in two ways. Yet instead of offering legal "remedies" to bring the state into compliance, the AG's office argued that if the state only used its $3.24 billion in federal grants, it could start construction on an initial 29-mile segment of the bullet-train system.
This provides a fig leaf for short-term face-saving for the Brown administration. But it appears to lead inevitably to a scenario in which after federal funds are used up, the state government must halt work on the project unless it has in hand all $31 billion and all necessary environmental reviews for the 300-mile initial segment.
This is not a finding that should appeal to state and federal taxpayers — the prospect that $3.24 billion will be spent on a 29-mile standalone bullet-train link in the Central Valley that is of little long-term utility. But it does suggest the troubled project has a finite future, with finite losses for taxpayers. That's because there are no realistic prospects for further federal funding in the post-sequester era, and no private investors have come forward because revenue guarantees or subsidies are banned by Prop. 1A. When that $3.24 billion in federal funds is exhausted, so is progress on high-speed rail.
So what would prompt Kamala Harris to approve a legal brief that seems to side with Brown's beloved bullet-train project while actually foreshadowing its demise?
The former San Francisco district attorney is running for governor in 2018, and she doesn't want the bullet train as a part of a record she must defend. If she battles for approval of its basic business plan, she takes partial ownership of responsibility for the project's ultimate fate. One doesn't have to be a Republican or have a train phobia to expect it to be a debacle if it proceeds. One only has to have read the nonpartisan, respected state Legislative Analyst's Office's various analyses of the project's many problems.
These problems are why the project is plunging in the polls to the point where 70 percent of voters want a second chance to vote on the $9.95 billion in state bonds, presumably so they can rescind their gift of taxpayer funds.
A ploy with overtones of Brown's 2008 surprise

If this theory seems too Machiavellian for the Attorney General's Office, such maneuvering is hardly unusual for ambitious statewide officeholders.
Consider Brown's single most surprising move during his four years as state AG. It came after a federal court ruling that Washington had no lawful right to oversee Indian gaming. In response to the lack of meaningful regulation at state Indian casinos, the California Gambling Control Commission began drafting rules that would have established Las Vegas-style monitoring of all cash transactions and payouts from electronic games.
But in September 2008, the Attorney General's Office's — which until then had been silent for nearly two years on the drafting of the rules — came out against the regulations because of vague questions about their appropriateness.
Why would AG Jerry Brown jump in with this late-in-the-process monkey-wrenching? Because since his return to statewide elected office, he had been systematically using his power to clear the way for his 2010 run for governor. Doing a big favor for the Indian tribes with among the deepest pockets in the state is as pragmatic a move toward that end as can be imagined.
The parallels with Harris' decision on the bullet train are plain. She doesn't want to give her legal blessing to an unpopular $68 billion project that seems headed for disaster even if it were legal — which Kenny's decision suggests is highly unlikely. But the AG also doesn't want to cross the popular governor.
So Harris has her attorneys craft an opinion that seems innocuous but that may eventually be recognized as a key turning point in California's high-speed rail battle — one that gave voters what they wanted by thwarting a project shaping up as a boondoggle for the ages.

 Top illustration courtesy of Morris Brown.
---
Related Articles
Apparently, despite oversight commissions, the public still gets little information about the way police officers use and abuse the enormous
Dec. 2, 2012 By Steven Greenhut SACRAMENTO — For advocates of less-intrusive government, finding the good news in the recent
The fact that Asian-Americans in California tend to be Democratic seems to me to be almost entirely a function of