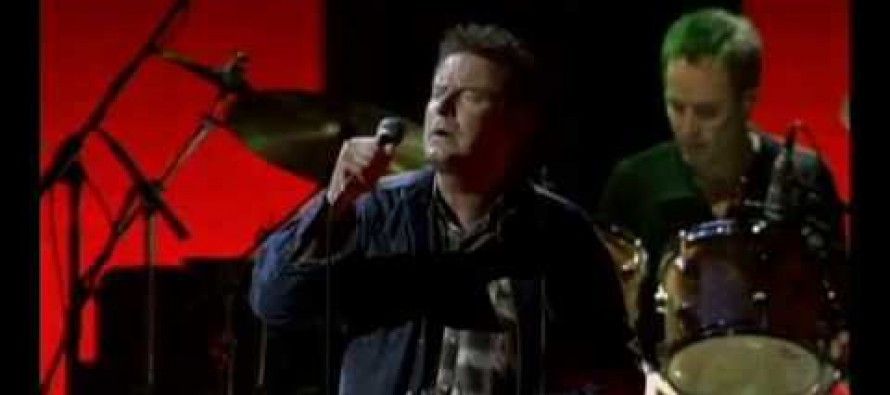 Gov. Jerry Brown just released his budget for 2014 Thursday. Claiming fiscal restraint, the governor's $155 billion spending plan increases the general fund, as well as significant spending in education and social services.
Following the budget press conference Thursday, Twitter was atwitter with comments.
Many lawmakers sent out formal press statements with their thoughts, like the statement (below) by Sen. Andy Vidak, R-Hanford.
Memorable Tweets
CA Democratic Party: GOP budget naysayers will be out in force but wont change basic facts: CA went from deficit to surplus under Gov. Brown & cuts to edu.
CA Democratic Party: ‪@abelmaldonado the Governor cleaned up your Republican Party's mess, balanced the budget & stopped cuts to education. What's that you say?
Jon Coupal:Does Governor realize that supporting lowering 2/3 vote on local bonds is a direct attack on Prop 13?  We'll make sure everyone knows that.
Phillip Ung: Missed this in the live ‪#cabudget broadcast, but ‪@JerryBrownGov says paying down debt should not be considered spending.
Gavin Newsom: The Gov. has kept his promise to be straight w/CA, releasing a sensible, balanced & socially progressive budget."
Tim Donnelly: Bottomline – California's finances not as rosy as Governor Brown would have you believe. Time for him to go. Time for a Brown-out.
CA Assembly GOP: Asm GOP Ldr Conway on #cabudget: Democrats are going to want to "spend, spend, spend." http://goo.gl/82iSzz  @kcranews
CTA: California teachers appreciate Gov's commitment to public education and to repaying the billions of dollars cut from our schools. #cabudget
Capitol Weekly: Brown's budget plan contradicts earlier bipartisan compromise over 'rainy day fund' …http://blogs.sacbee.com/capitolalertlatest/2014/01/rainy-day-fund-proposal-pulls-back-from-2010-deal.html … #cabudget #caleg
Darrell Steinberg: My statement on the proposed Jan. #CAbudget. I look forward to working with Gov. & my legislative peers in days ahead http://sd06.senate.ca.gov/news/2014-01-09-steinberg-statement-governor-proposed-2014-15-state-budget …
Speaker John Perez: I'm pleased to see how strongly ‪@JerryBrownGov has embraced the rainy day fund that is the cornerstone of ‪@AssemblyDems ‪#CABudget proposal.
‪Thomas Del Beccaro: @JerryBrownGov Jerry Brown's Paradoxical Budget:  Increases spending 9% to pay down debt?
That Jim Berg: There should be money in the #cabudget for #arts funding. $5million isn't too much to ask @JerryBrownGov
Ben Adler: ‪@JerryBrownGov presents his ‪#cabudget. Lots of charts, little suspense after it leaked out last night.
Ron Nehring: The ‪@jerrybrowngov budget leaves California uncompetitive, w/ highest sales and income taxes in America.
Desperado budget
The funniest response to Gov. Jerry Brown's new budget plan came from Sen. Andy Vidak, R-Hanford, who responded using lyrics from an old song by the Eagles: "Governor Brown, why don't you come to your senses?"
Vidak left off the word "Desperado," the title of the song. He was referring to Brown's budget proposal to use AB 32 cap-and-trade money to fund the controversial and doomed High-Speed Rail project – which could be looked at as a desperado attempt to save the project.
Ironically, the Eagles used to be a backup band for Linda Ronstadt — Jerry Brown's high-profile girlfriend in the 1970's when he was governor the first time around.
Ronstadt did her own beautiful rendition of Desperado in 1976.
Desperado, why don't you come to your senses
You've been out ridin' fences
for so long now
Ohh you're a hard one
I know that you've got your reasons
These things that are pleasin' you
Can hurt you somehow
---
---
Related Articles
The increasingly militant targeting of tech workers in the Bay Area now has a champion: an assistant news editor for
April 15, 2012 By Katy Grimes Ding, dong, the arena deal is dead. The free market won. Despite the failure of 13
April 11, 2012 By John Seiler Rosy Scenario just checked out of the Hotel California. As Chriss Street reported here