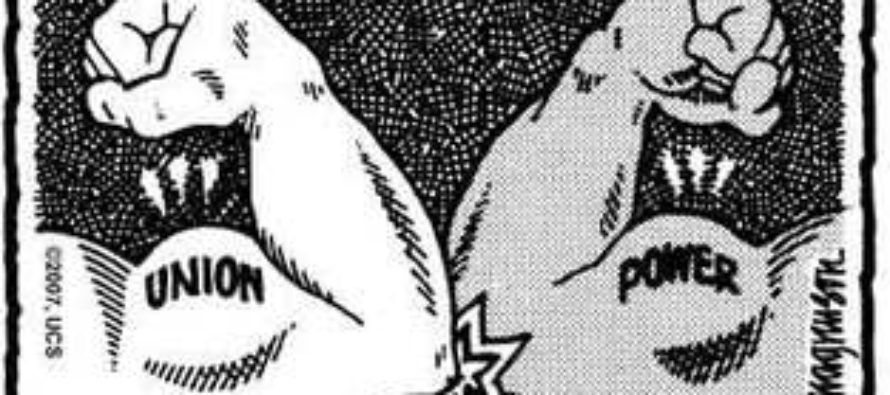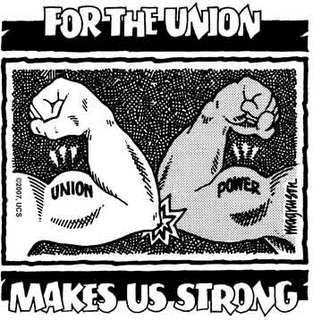 Politico has done an unusually good job for an East Coast news outlet in describing the Tuesday, Feb. 11, special election to replace disgraced Bob Filner as mayor of San Diego. Republican Councilman Kevin Faulconer, an affable moderate-conservative, had been expected to take advantage of the GOP's customary turnout advantage in special elections to post a 5 percent to 10 percent win over inexperienced Democratic Councilman David Alvarez, a 33-year-old who's only been a public figure in San Diego since 2010. Now it looks like a tossup. Why? Politico explains:
"The Tuesday special election in San Diego, triggered by the resignation of Democratic Mayor Bob Filner, caps a tumultuous stretch in the seaside defense-contracting-and-tourism hub that was once a stronghold of California Republicanism. Rocked in the past few years by a public-pensions meltdown that drove one mayor from office and again last year by Filner's lurid sexual harassment scandal, San Diego politics is now buffeted by a different kind of force: overwhelming outside spending.
"At a moment in politics when Democrats are usually the ones complaining about heavy-handed electioneering from powerfully funded groups on the right, the race in San Diego is a vivid counterpoint — an illustration of the shock-and-awe impact national liberal groups can have when they engage outside federal elections.
"By the end of January, Washington-based labor unions had donated more than $1.2 million to outside groups supporting Democrat David Alvarez, a 33-year-old freshman city councilman who would be San Diego's first Hispanic mayor. The $1.2 million figure matches the entire independent expenditure budget for GOP outside groups in the race … ."
"Faulconer has far outdistanced Alvarez in fundraising for his campaign account, taking in nearly $2.2 million to the Democrat's $734,000. But union-backed independent expenditure groups have spent more than both those figures combined: the most imposing organization, the AFL-CIO and AFSCME-backed Working Families for a Better San Diego, has raised about $3.6 million to boost Alvarez."
Among young, GOP woes go far beyond being outspent
So why hasn't the national Republican Party jumped in to try to give the GOP its only big-city mayor? Because it might do more harm than good.
"In the face of heavy spending from the labor-backed Democratic coalition, there has been minimal national conservative engagement in the race. In part, that's a matter of necessity: the national GOP brand could be toxic for Faulconer in a diverse, increasingly liberal-leaning city. A Republican National Committee official said that there's field staff on the ground for the 2014 cycle, but there's not a comparable financial investment from GOP-oriented groups. …
"To veterans of San Diego politics, the city's leftward drift is a striking case study in what heavy-duty partisan investment can do in lower-profile elections — and a testament to the GOP's desperate straits with the young people, minority voters and cultural liberals who are heavily represented in big cities."
That last point can't be made enough. It reminds me of the 2004 debate between Thomas Frank and George Will, but in reverse.
That was the year Frank's book "What's the Matter with Kansas?" came out. Its premise was that social conservatives were so manipulated by hot-button Republican campaign tactics that they voted against their own economic interests.
On TV and in print, Will responded by questioning the notion that Democrats would bring more prosperity to the average Kansan than Republicans. But he also made the point that in a post-Cold War era, the stakes in voting were much less grave, and that people who were doing OK economically might not vote their pocketbooks:
"Hence many people, emancipated from material concerns, can pour political passions into other — some would say higher — concerns. These include the condition of the culture, as measured by such indexes as the content of popular culture, the agendas of public education and the prevalence of abortion.
"So, what's the matter with Kansas? Not much, other than it is has not measured up — down, actually — to the left's hope for a more materialistic politics."
The Dems who don't vote their pocketbooks
Now, a decade later, we have the opposite phenomenon in California. An overwhelming case can be made that Democratic hegemony has been bad for the average Californian since 1999, and that poverty and unemployment would be reduced if there wasn't such Dem opposition to helping the private sector prosper. But among the majority of Democratic voters who have jobs, their relative personal success inoculates them from this GOP argument. And GOPers have no counter to undo the perceptions about their party, especially among the young.
To paraphrase Will:
Hence many people, emancipated from material concerns, can pour political passions into other — some would say higher — concerns. These include the condition of the culture, as measured by such indexes as the expansion of gay rights, the availability of contraception and abortion, and the concerns of environmentalists.
The younger cohort of such people may be lost to Republicans forever, even if they register independent — unless the GOP figures out a new tune, and soon.
As for San Diego, I still think Faulconer squeaks through to victory in the special election despite the influx of outside union cash. But when he's up for re-election in 2016 after completing what's left of Filner's term, watch out. The demographics of general elections don't bode well for Republicans in San Diego — and just about everywhere else in California.
---
---
Related Articles
Can't blame this one on Kim Jong Un of North Korea. Thieves ripped off $800,000 of computer equipment from San
Nov. 19, 2012 By Steven Greenhut SACRAMENTO — Psychiatrists talk about the progressive stages of grief people experience after suffering
This Los Angeles Times story should infuriate anyone familiar with Gov. Jerry Brown's claims that the state is on firm