The attorneys general of California and 15 other states are being implored to join in a legal crusade that holds food manufacturers responsible for obesity. Politico has the details:
"Lawyers are pitching state attorneys general in 16 states with a radical idea: make the food industry pay for soaring obesity-related health care costs.
"It's a move straight from the playbook of the Big Tobacco takedown of the 1990s, which ended in a $246 billion settlement with 46 states, a ban on cigarette marketing to young people and the Food and Drug Administration stepping in to regulate.
"There are plenty of naysayers, just as there were in 1994 when Mike Moore, Mississippi's attorney general, famously suggested suing the tobacco industry. But a number of nutrition and legal experts think a similar strategy could be applied on the food front — especially as obesity-related diseases have surpassed smoking as a major driver of health care costs.
"'I believe that this is the most promising strategy to lighten the economic burden of obesity on states and taxpayers and to negotiate broader public health policy objectives,' said Paul McDonald, a partner at Valorem Law Group in Chicago, who is leading the charge.
"McDonald's firm has sent proposals to AGs from California to Mississippi explaining how suing 'big food' could help their states close budget gaps as billions in Medicaid expenditures eat a growing share of tax revenues."
Sadly, many Dems will love the 'twofer'
This is like a mini-greatest hits of everything that people who believe in liberty should hate.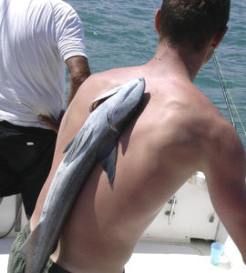 Private firms that make legal products facing shakedowns not just from trial lawyers but potentially from state attorney generals who are supposed to stand for justice.
What's really appalling is that Kamala Harris just might get on the bandwagon. Democratic voters have a lot of enthusiasm for the nanny state. They want to tell other people how to live. When they can act in this vein while bullying and legally extorting evil corporations, well, that's a twofer!
What surprises me is that the trial-lawyer remoras haven't gone after booze or beer makers. They seem way more vulnerable to legal blackmail than food companies. Former Georgia Congressman Bob Barr wrote about the possibility a decade ago.
---
---
Related Articles
Never let a refinery disaster go to waste. That's what Sen. Loni Hancock, D-Berkeley, is doing with Senate Bill 54,
Although they didn't make the same headlines as President Obama, several members of California's congressional delegation accompanied him on his
JUNE 23, 2010 By KATY GRIMES An "Instructional tasting event" does not sound very inviting, but offer a free taste