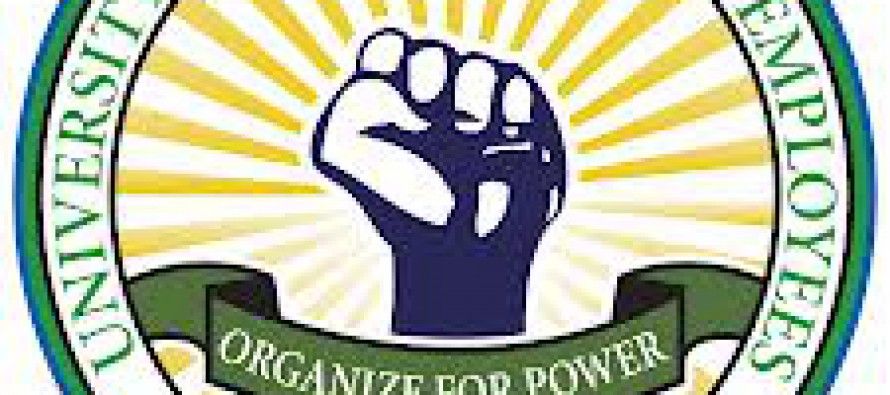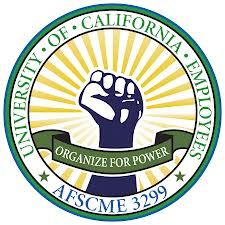 More than 21,000 workers at the University of California have voted to go on strike. An overwhelming 96 percent of the university's service workers and patient care employees approved the strike authorization after three days of voting, union officials announced on Friday.
The UC's food workers, custodians, respiratory therapists and other service workers say they'll continue to negotiate but want a settlement that includes fair wages and safe staffing levels.
"Our members seek a fair settlement, and this vote makes it clear that UC's final offer fails to meet that standard," said UC Service Worker and AFSCME 3299 Bargaining Team Member Jose Mendez. "The ball is now in UC's court. We hope they will change course and finally choose to work towards an agreement that addresses our core issues and honors our contributions to the university. If not, our members are prepared to strike."
The strike authorization was approved by 8,300 service workers, who are the lowest-paid career employees in the UC system. More than 13,000 Patient Care Technical Workers voted to authorize a sympathy strike. Both units are represented by AFSCME Local 3299, which has been negotiating with UC officials for more than a year.
The dates and duration of the strike have yet to be determined by the union's bargaining team, which are elected by the membership. Despiste the strike authorization, the union promises to keep bargaining.
"AFSCME has and will continue to bargain in good faith, but we will not negotiate against ourselves," said AFSCME 3299 Bargaining Team Member and Patient Care Technical Worker Tim Thrush. "If UC is willing to make progress, we are willing to work around the clock to reach a settlement. But make no mistake, the decision to avert a strike lies solely with UC."
UC System: Low Paid Workers, High-Paid Administrators
Last month, CalWatchdog reported on the ongoing contract dispute between UC and its largest union. Todd Stenhouse, a union spokesman, criticized UC for spending millions of dollars on administration.
"There are 7,000 UC employees that make more than the governor of California," Stenhouse said. "It's the sweetest deal in all of California, and you have to be a UC executive to get it." The governor's current salary is $165,288
In contrast, UC administrators are quick to pinch pennies when it comes to the janitors and groundskeepers that maintain the university's world-famous campuses. Stenhouse's members earn an average salary of just $36,000 per year –with 99 percent of the union's members being income eligible for some form of public assistance.
Lt. Gov. and UC Regent Gavin Newsom Backs Workers
At least one member of the UC Board of Regents has expressed support for the UC's lowest-paid workers. On Thursday morning, as workers were still voting, Lt. Gov. Gavin Newsom, who serves on the UC Board of Regents, expressed optimism at the progress being made in negotiations as well as his unequivocal support for workers.
"I am encouraged to see that after more than 20 months of negotiations it appears that progress is being made between the UC and AFSCME 3299," Newsom announced to his more than 117,000 Facebook fans. "After years of giving huge salaries to executives, it is time for the UC to show its lowest paid workers that they are a valued part of the UC family."
But, not all of the UC Regents will share Newsom's empathy for low-paid workers. In January, Gov. Jerry Brown tapped wealthy campaign contributors to fill five vacancies on the UC board. Those appointees are: Richard Sherman, CEO of the David Geffen Company; Richard C. Blum, a former UC Chairman and the husband of U.S. Senator Dianne Feinstein; Monica Lozano, a former UC Regent and media executive; and Norman Pattiz, a former UC Regent and CEO of Courtside Entertainment Group.
Union White Paper: How Taxpayers Fund UC's Executive Excess
AFSCME 3299, a statewide chapter of the American Federation of State, County and Municipal Employees, has adopted a unique strike message. Armed with white papers and payroll data, the UC's lowest-paid workers are building a broad-based coalition that is centered on the best interests of taxpayers. And, surprisingly, AFSCME 3299′s primary target is the lavish salaries and pension benefits for UC's top administrators.
The union has assembled a detailed white paper, titled, "Runaway Inequality at the University of California: How Sudents, Workers & Taxpayers Fund UC's Executive Excess." The bullet points read like those from a taxpayer group or pension reform association:
"Between 2008 and 2011, UC's overall workforce grew by 2%, while the number of managers grew by 9%. Almost a third of new hires were managers. Since 1991, the ranks of managers at UC have grown 252% while total staff has increased by 51%.
"Similarly, individuals making more than $200,000 in base pay have skyrocketed by 77% since 2008, swelling payroll costs by an additional $286 million for less than 2,000 individuals.
"An increase in high earners has been accompanied by rising executive entitlements. Perks doled out to approximately 300 executives in 2012 totaled $24 million, a 50% increase from $16 million in 2008."
The University of California has more than 9,000 senior administrators, according to the Sacramento Bee. That's "more senior administrators than full-time, tenure-track faculty," and up from 5,400 a decade ago. Stenhouse says that those numbers are growing, not shrinking.
Meanwhile, the number of support staff — the people who guarantee UC hospitals are providing safe care — is shrinking. AFSCME 3299 traces the spike in workplace injuries and growing numbers of fines against UC hospitals for patient safety deficiencies as a result of unsafe staffing levels.
---
---
Related Articles
Chief Justice John Roberts' 2009 opinion calling government racial quotas a "sordid business" hits the spot. Sordid also pretty much
Aug. 21, 2012 By Chris Reed The key to understanding Golden State politics is knowing that the most powerful forces
In San Francisco, a bus project over a decade in the making finally receives its massive environmental impact report. In