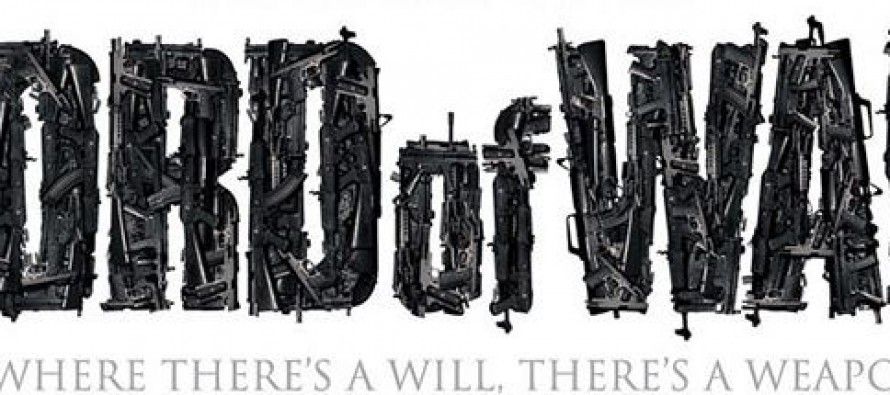 A prominent San Francisco Democrat, who has been one of the state's leading proponents of gun control, is accused of working with Chinatown gangsters and brokering arms deals with a Muslim rebel group based in the Philippines, according to court documents released Wednesday.
State Sen. Leland Yee, D-San Francisco, was arrested Wednesday morning as part of a massive federal investigation into arms dealing, murder-for-hire, money laundering and international weapons trafficking. According to a 137-page complaint by the FBI, Yee solicited campaign donations in exchange for introducing an undercover FBI agent to an arms dealer.
"I'm just trying to run for Secretary of State," Yee allegedly said, according to the complaint. "I hope I don't get indicted."
3rd Democrat State Senator to face criminal charges
Yee becomes the third Democratic state senator to face criminal charges in as many months, although the accusations against Yee make the other cases seem tame by comparison. In February, state Sen. Ron Calderon, D-Montebello, was charged with a 24-count indictment in connection with bribery and corruption. In January, state Sen. Rod Wright, D-Inglewood, was found guilty of eight counts of felony voter fraud, perjury and filing a false declaration of candidacy.
The San Francisco politician, referred to as "Uncle Leland" by his co-conspirators, allegedly explained to an undercover FBI agent how he could smuggle millions of dollars' worth of automatic weapons into the United States from a Muslim separatist group in the Philippines, according to the FBI affidavit.
"I told him about rocket launchers and things like that," Yee allegedly said at a March 5 meeting to arrange one weapons deal. The meeting was less than 48 hours after he participated in the first candidate debate for Secretary of State.
"SENATOR YEE asked [an Undercover Agent] to provide an inventory list of desired weapons and he would see what they can do," the affidavit states.
Yee agnostic to working with Muslim rebels
The author of California's 2005 ban on the sale of violent video games to children said he was "agnostic" about working with a Muslim rebel group which was responsible for "kidnapping individuals, killing individuals and extorting them for ransom."
"People want to get whatever they want to get. Do I care? No, I don't care. People need certain things," Yee said, according to the FBI complaint.
Yee expressed interest in expanding his weapons trafficking to Africa, which he considered an untapped market.
"Do I think we can make some money? I think we can make some money. Do I think we can get the goods? I think we can get the goods," he said.
When an undercover agent told Yee that he lived a great life, Yee responded that he was unhappy and thought about hiding out in the Philippines.
"There's a part of me that wants to be like you," said Yee, a child psychologist. "You know how I'm going to be like you? Just be a free agent there."
Corruption charges, never walked away from quid pro quo
In exchange for brokering the weapons deal and arranging other meetings with officials, Yee is accused of accepting contributions to his 2011 campaign for mayor of San Francisco and ongoing campaign for secretary of state. At one point, shortly after the FBI raided the offices of one of his Senate colleagues, Yee allegedly urged his co-conspirators that they needed to be careful.
"Once things start to move, it's going to attract attention," Yee allegedly told an undercover agent. "We just got to be extra-extra careful."
He also allegedly complained that the bribes were too low.
"$15K man, sh*t. For what we did man? Sh*t. You know, we got him close to [State Senator 1]," Yee allegedly said.
In addition to introductions to a Senate colleague, Yee allegedly lobbied the state Department of Public Health in support of a contract in exchange for a $10,000 campaign contribution. He also allegedly awarded a Chinatown gangster with an official Senate proclamation in exchange for a $6,800 donation to his secretary of state campaign.
Chinatown gangster Raymond "Shrimp Boy" Chow
Yee was one of 26 people arrested in connection with a five-year federal investigation into Raymond "Shrimp Boy" Chow, a notorious Chinatown gangster who claimed to have to be on a path toward rehabilitation, according to the San Jose Mercury News. The FBI infiltrated the group by posing as a member of La Cosa Nostra, also known as the American Mafia.
"Hundreds of officers are involved in this," San Francisco Police Chief Greg Suhr told KCBS about the operation, which he referred to as "massive."
As part of its raid, the FBI also arrested San Francisco-based political consultant Keith Jackson, according to NBC News Bay Area. Jackson, a former member and president of the San Francisco Board of Education, had been listed as a "senior consultant" at Singer Associates, a San Francisco agency that provides public relations and crisis communications advice to corporations, trade associations, government agencies, cultural institutions and nonprofits.
By Wednesday afternoon, the firm, whose clients include Stockbridge Capital, CalPine and the San Francisco Chronicle, had removed any mention of Jackson from its website. The firm said that Jackson "has no affiliation with our agency."
Culture of corruption in Sacramento
The state Senate has been slow and restrained in its response to the criminal cases facing its members. Four Republican state senators have called for Wright and Calderon to be expelled. However, the Senate has blocked any action on that proposal, or on a weaker resolution by Senate Republican Leader Bob Huff, R-Diamond Bar, to formally suspend the members with pay until their criminal cases are resolved.
In January, Mark Vafiades, the chairman of the Los Angeles County Republican Party, described a "culture of corruption" in Sacramento.
Of Wright's conviction, he said, "It proves beyond any doubt there is something seriously wrong with the absolute power that Democrats have amassed in Sacramento and the lengths they have gone and will go to collect and keep it."
That message is now gaining bipartisan traction.
"Coming on the heels of the corruption charges of Senator Calderon and the conviction of Senator Wright, today's actions need to be a wake up call," Derek Cressman, a Democrat candidate for secretary of state, said in reaction to Yee's arrest. "We are clearly beyond the point of looking at one bad apple and instead looking at a corrupt institution in the California senate."
The former head of California Common Cause added, "The constant begging for campaign cash clearly has a corrosive effect on a person's soul and the only solution is to get big money out of our politics once and for all."
Yee's career: Honored by Society of Professional Journalists
The first Chinese American ever elected to the California state Senate, Yee has made national headlines for his legislative proposals. His most prominent bill, a ban on the sale of violent video games to children, was ruled unconstitutional by the U.S. Supreme Court. He has also received numerous awards from the media for his work on behalf of open government.
Yee's arrest comes less than a week after he was honored by the Society of Professional Journalists, Northern California Chapter with its Public Official Award. "Senator Leland Yee was instrumental in moving forward numerous bills dealing with transparency in government and public access to records," concluded a committee of the Society of Professional Journalists, Northern California Chapter.
Yee served four years in the California State Assembly before being elected to the state Senate in Nov. 2006. According to his official biography, "In 2010, Senator Yee was re-elected, receiving the most votes of any Democratic legislator in the State."
He currently represents the 8th Senate District, which includes San Francisco and San Mateo Counties.
---
---
Related Articles
While maintaining a marked edge in legislative representation across the state, California Democrats notched a different but familiar distinction
  California increased its revenues last year by $8 billion a year, through passing the Proposition 30 and Proposition 39
JUNE 28, 2011 By DAVE ROBERTS If California's educational system were a student, it would be made to sit on