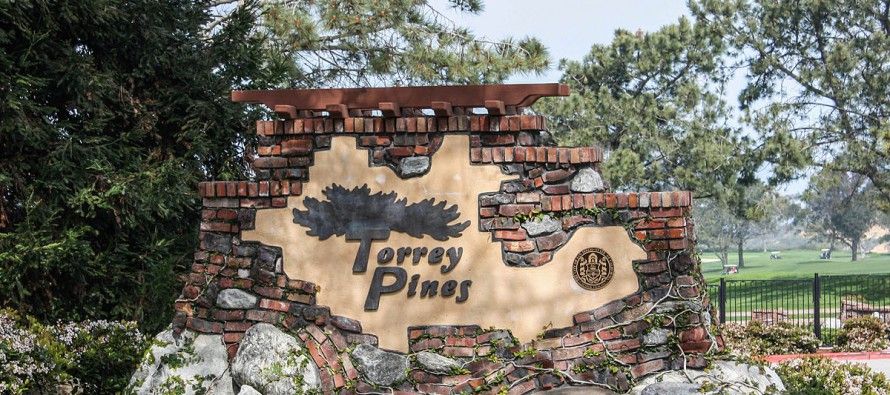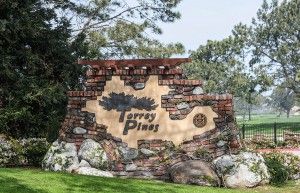 In light of recent criminal cases involving three of their members, Senate Democrats have canceled a large annual fundraising event scheduled for this weekend. But the event organizers won't be returning the campaign cash to the special interest groups that spent as much as $65,000 to mingle with legislators at the Torrey Pines golf course in San Diego.
"Extraordinary breaches of the public's trust"
Senate President Pro Tem Darrell Steinberg and incoming President Pro Tem Kevin de León said that the "recent and extraordinary breaches of the public's trust" by three Democratic State Senators caused them to cancel this year's event.
"In light of the very recent and extraordinary breaches of the public's trust by three individuals, Senate Leadership has decided to cancel this year's Pro Tem Cup on behalf of the California Democratic Party, scheduled for this weekend," Steinberg and de Leon said in their joint statement. "In its place, we intend to spend this weekend in our districts having an open and public conversation with our constituents about the work ahead for this Legislature and for this State."
Held annually at the exclusive Torrey Pines Golf Course in San Diego, the Pro Tem Cup raises money from Sacramento's most powerful special interest groups to support the California Democratic Party. In addition to gaining exclusive access to Democratic lawmakers, guests receive rounds of golf, spa treatments, accommodation, meals and swanky gift bags.
"But these are unprecedented times and they demand that we take a step back and take stock of how we all do the people's business and balance it against the demands of running for office," the leaders' joint statement continued. "But this is time for a reality check. And, while the Legislature as a whole cannot be held responsible for the bad acts of three individual members, we do bear a high and profound responsibility to do all we can to repair the excruciating breach of public confidence they left behind."
Steinberg replaces golf with personal phone call
It is unlikely that any donors to Senate Democrats' fundraising event would ask for a refund. That's because in its place Steinberg promised personally to call each Pro Tem Cup sponsor.
"I, along with Senator de Leon, will be calling each Pro Tem Cup sponsor personally in the coming hours," Steinberg wrote in an email to campaign contributors on Tuesday with a copy of the cancellation statement. "On behalf of our entire team, we apologize for the late notice and inconvenience and want to thank you again for your steadfast support of the Senate Democrats."
Secretary of State Candidate Derek Cressman criticizes Senate Democrats for keeping funds
Democratic Secretary of State candidate Derek Cressman criticized Steinberg and de Leon for keeping the money from the canceled event.
"By keeping the campaign cash, the Senators get what they really wanted," said Cressman, a political reformer and former vice president of the good-government group Common Cause. "And the lobbyists didn't really want to spend all day pretending to enjoy golfing with politicians, they'll get their payback on the back nine with favors and votes later on."
Cressman, who has called for the three "ethically bankrupt Senators" to resign or be expelled, joins a growing number of Democrats that view the Senate leadership's actions as an effort to contain the political damage of the scandals.
"Make no mistake, the state Senate vote to suspend Leland Yee and two other lawmakers was intended to stop the political bleeding as quickly as possible," former Democratic Assembly Speaker Willie Brown wrote in his weekly San Francisco Chronicle column. "It was a move by the body to protect itself, pure and simple."
He added, "All a suspension does is get them out of the Capitol."
Senate leadership promises "rigorous review of campaign finance laws"
Senate Democrats say that they will be looking at ways to change campaign finance laws and their fundraising practices.
"In the coming weeks, Senate Leadership will therefore be conducting a rigorous review of existing campaign finance laws and our own internal fundraising practices – and make recommendations on where we can improve as a Caucus and a State – with a focus on when, where and how we raise campaign dollars and how we increase public transparency," the joint Democratic Senate statement said.
That internal review could include changes to the Pro Tem Cup. In 2013, tickets ranged from $15,000 to $65,000. The most expensive ticket, the two-day platinum package, included two days of golf for four and dinner with the Senate President Pro Tem, according to the Sacramento Bee. The same package in 2012 sold for $60,000 and included "golf for four on Friday and Saturday, an evening with Steinberg, two nights accommodation, attendance at an awards BBQ and 'commemorative gifts.'"
3 Senators, 3 separate criminal cases
Steinberg and de Leon's cancellation statement alluded to the three members of the California State Senate that are the subjects of three separate criminal cases. The most serious of the three cases surfaced last week, when the FBI arrested state Sen. Leland Yee, D-San Francisco, on weapons trafficking and pubic corruption charges.
Referred to as "Uncle Leland" by his co-conspirators, the San Francisco Democrat allegedly offered to smuggle millions of dollars worth of automatic weapons into the United States from a Muslim separatist group in the Philippines in exchange for campaign contributions, according to the FBI affidavit.
In February, state Sen. Ron Calderon, D-Montebello, was charged with a 24-count indictment in connection with bribery and corruption. In January, state Sen. Rod Wright, D-Inglewood, was found guilty of eight felonies in connection with living outside of his district. Wright's case did not involve any allegations of bribery or corruption.
State Sen. Joel Anderson, R-Alpine, is the only member of the State Senate that has called for the expulsion of the three Democratic members that are facing criminal charges.
---
---
Related Articles
APRIL 5, 2011 By WAYNE LUSVARDI Does California have enough water? Peter H. Gleick of the Pacific Institute in Oakland
California is supposed to be a liberal state, with the most liberal Democratic Party in the country. Yet its top
Last week, President Obama dumped a bucket of cold water over his fellow Democrats in California on water policy. He's