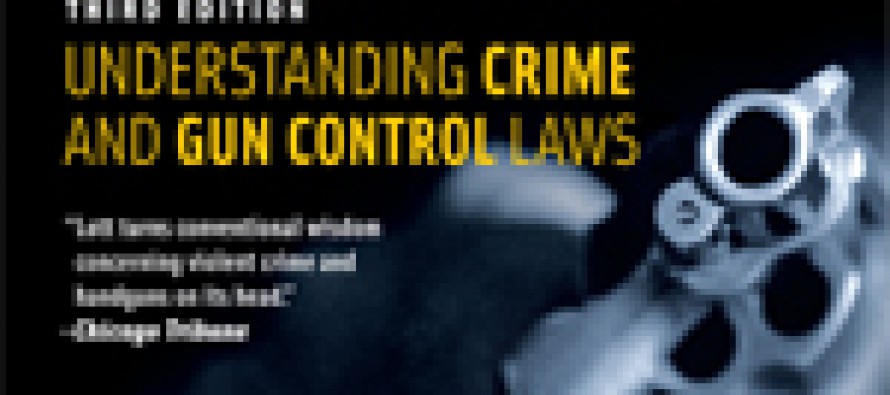 One reason Mexico is so violent is that it has really strict gun control. Common people cannot defend themselves from well-armed criminals. The criminals don't follow the country's gun laws because they're already outlaws.
The U.S. Consulate in Tijuana wrote:
"Don't bring firearms or ammunition across the border into Mexico.

"Don't carry a knife, even a small pocketknife, on your person in Mexico.

"You may become one of dozens of U.S. Citizens who are arrested each month for unintentionally violating Mexico's strict weapons laws."
But Mexico's gun laws are starting to loosen. The NY Daily News just reported:
"Vigilantes were give assault weapons and new blue uniforms in western Mexico on Saturday, which was the deadline for militia members to join the police or face arrest.
"Self-defensive groups have been on the rise since last year, arming themselves for war against murderous drug cartels terrorizing entire towns and regions.
"Farmers formed long lines at a cattle ranch in Tepalcatepec to receive fresh blue uniforms and AR-15s as new members of regional police in the agriculturally rich state of Michoacan, where the vicious Knights Templar run a vast network of human and narcotics trafficking and widespread extortion of villagers and small businesses."
It's too bad the government is co-opting the vigilantes instead of just legalizing all guns. But the government's action still is a concession that the way to reduce violence is to arm the victims of the criminal gangs.
Next step: A Mexican version of the U.S. Second Amendment, which guarantees:
"A well regulated Militia, being necessary to the security of a free State, the right of the people to keep and bear Arms, shall not be infringed."
---
---
Related Articles
John Seiler: In better days, lifeguards were young guys and gals who pulled hapless folks out of the drink. It
Feb. 2, 2013 By John Seiler Ex-Gov. Arnold Schwarzenegger used to give an inspiring stock speech about how he grew
The Pacific Research Institute, CalWatchdog.com's parent think tank, is partnering with the Forum for Corporate Directors in a breakfast panel